Play
Art Smart – The Glaze Craze
Ceramics have been with us for millennia, revered for their practical applications as much as their beauty, but who knew they actually trace the movement of peoples across the Pacific from Papua New Guinea to Fiji? By Toby Preston.
June 17, 2018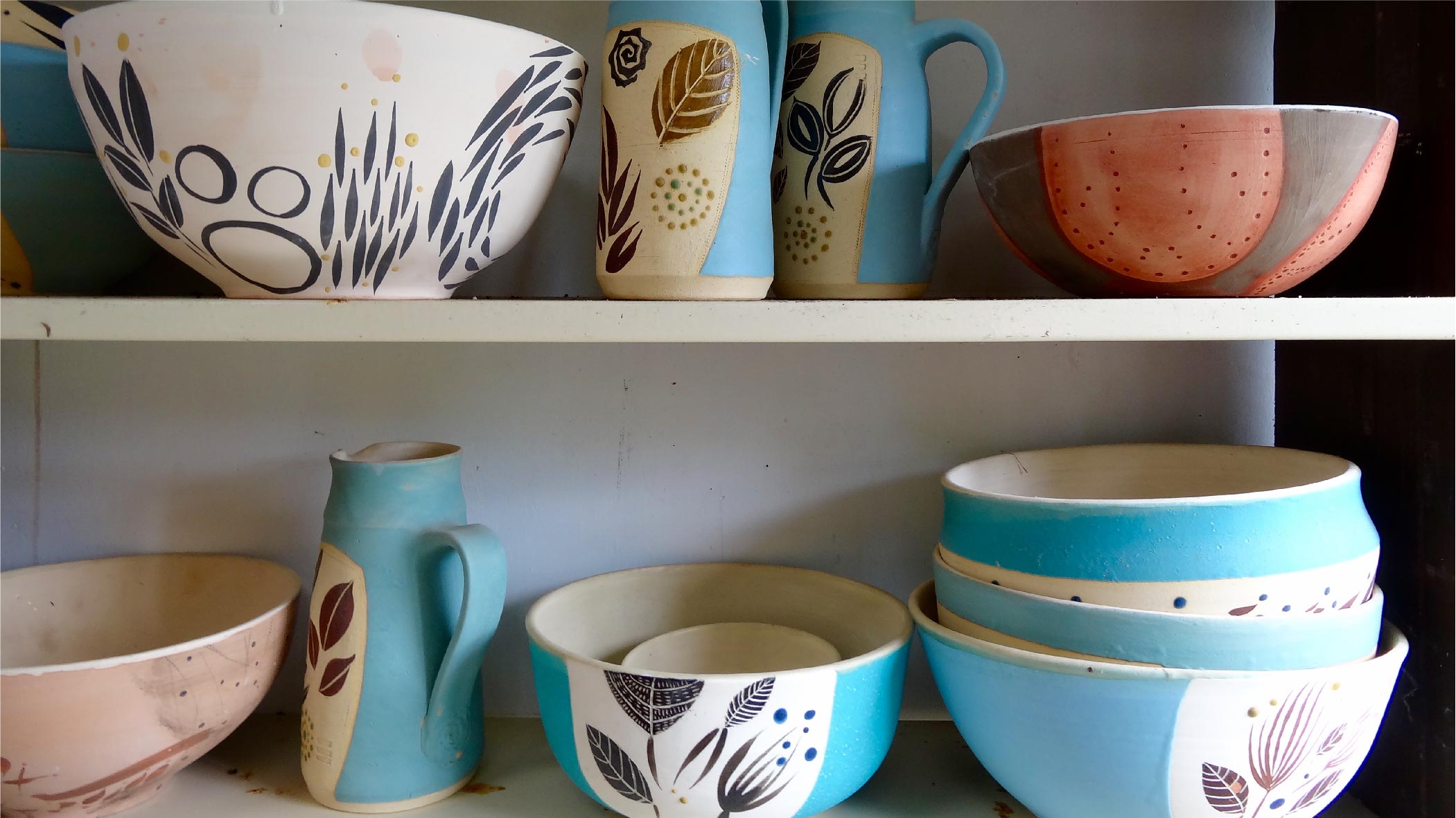 Pacific Island Living
June 17, 2018
We walk on it, we eat off it, we drink from it, we have teeth made from it and supercars use it for brake material, it's used in space and it's found in archaeological digs that are thousands of years old and it's used in bullet-proof vests and semiconductors as well as knife blades … it's ceramic – or pottery, stoneware, terracotta, earthenware, porcelain or bone china. It's also a range of other materials which are too scientifically complex to bother with here. Let's just stick to the stuff that looks good rather than silicon nitride bits and pieces found in machinery
Examples of utilitarian pieces of pottery found in China date back 20,000 years but it's the Ming Dynasty pieces from the 14th to 17th centuries which excite interest among collectors of artistic porcelain. Likewise many examples of simple hard wearing floor and wall tiles litter history, but the elaborate mosaics from Roman times and the glazed wall tiles of the Persian Empire are among the most admired for their aesthetic qualities. In our region, the discovery of Lapita pottery dating back more than 3,000 years illustrates the point that cultures across the millennia have valued this amazing material for both decorative and practical purposes. Indeed it is believed that pottery may have been the single most important item used to track the migration of peoples across the southwest Pacific from PNG to Fiji. The tradition survives to this day with many local potters (mostly women) using traditional designs and motifs to make pots and bowls.
Big brands
In more recent times many famous brand names and designers have been associated with ceramics, particularly those used in crockery, tableware, household ornaments and decorative objects d'art. The English names Wedgwood (now owned by a Finnish company), Royal Doulton and Spode have been around since the 17th century establishment of potteries in North Staffordshire, while their international equivalents abound, from the Japanese Noritake, Mikasa and Mino ware (Mino hosts an annual international ceramics competition) to the Finnish Arabia, the French Limoges and the German Villeroy & Boch which dates from 1748 along with those typically vibrant Italian hand-painted examples from all over the country.
It's not just tableware that gets the artistic treatment – many famous artists, Picasso included, have worked with ceramics to sculpt extraordinary pieces purely as decoration. All those figurines which litter many cluttered British houses' inglenooks can change hands for thousands of pounds.
The seaside studio
Although the potter's wheel is thought to have been invented by Mesopotamians in around 4,000BC not all collectible ceramics are old, traditional or cheesy. Modern ceramicists and potters are creating beautiful and simple works as well as quirky and stylish pieces using all sorts of materials and glazes. The Australian company Mud has been a leading exponent of minimalist handmade porcelain design since 1994, with its distinctive products now available throughout the world. But on a much smaller and more intimate scale, the traditional artisan potter with a single wheel and a home kiln has been at the heart of art ceramics for years. One of our finest local examples is Marie St-Hilaire who works out of her seaside studio in Vanuatu and fires her gorgeous subtly-coloured designs in a small kiln at the rear of her studio.
So whether it's from a multinational factory, an island village or an artist's studio, the ancient tradition is upheld in many ways but the beauty and utility of the product endures and expands.
Above: Canadian expat Marie St-Hilaire at work in her Vanuatu studio and, below centre, some of her delicately decorated works. Above:
Perhaps China's most famous porcelain, a Ming Dynsaty Dragon jar valued at around 25,000 GBP.
Above: The highly recognisable Wedgwood blue Jasperware, this teapot was made for the coronation of Queen Elizabeth II in 1953. Opposite far right: Mud Australia minimalist carafes. Far right: Pablo Picasso made many ceramic pieces over the span of his long career – this 1952 piece, 'Vase au Deux Chèvres' was sold by  Sotheby's for US$200,000 which makes it a rather expensive vase.