Dine
Basil…(Ocimum basilicum)
Basil is widely grown throughout the world, and usually grows well in the Pacific region too. Here's Christiana Kaluscha's guide to what it's good for and how to use it.
September 4, 2019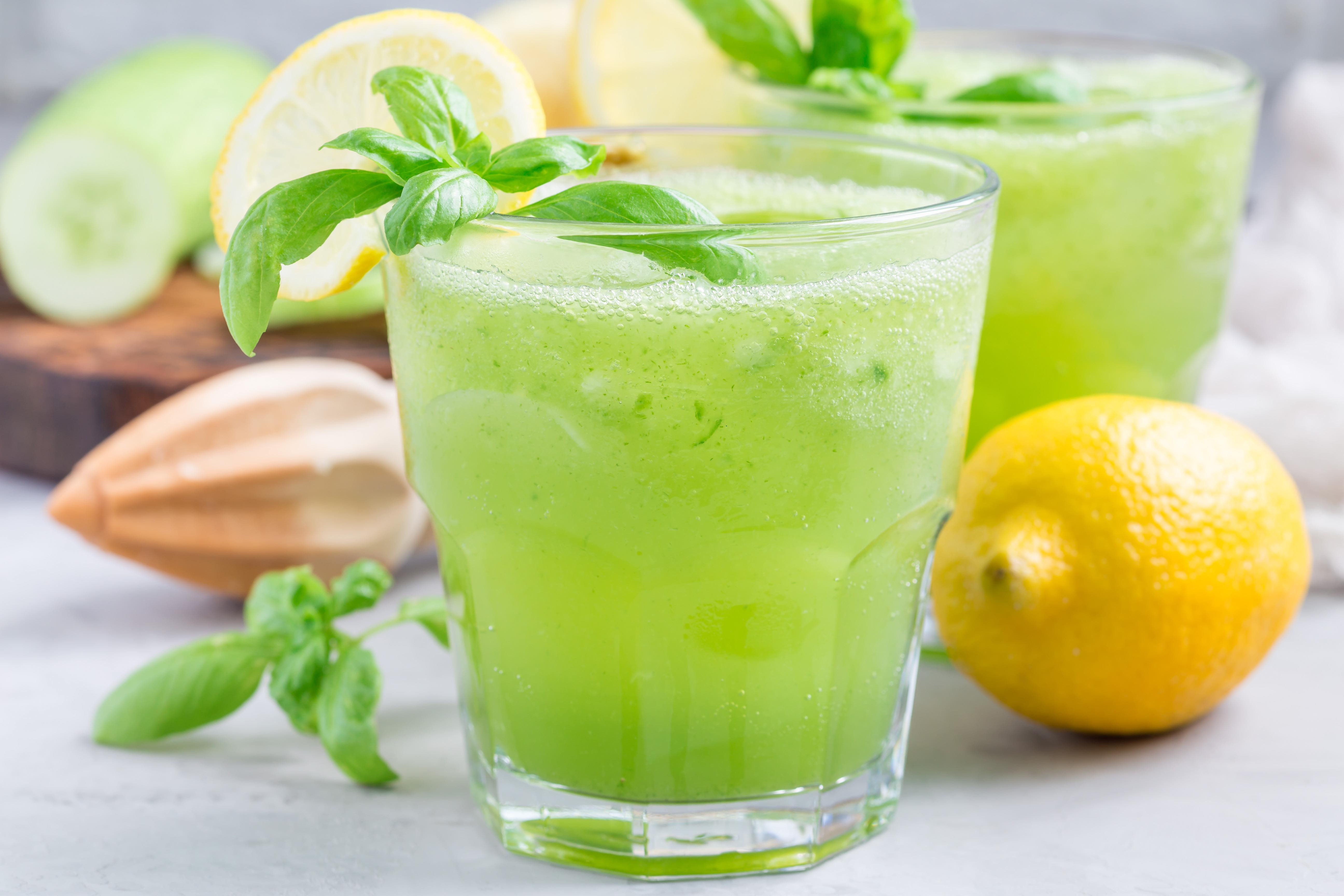 Rebecca Murphy
September 4, 2019
The scent of basil reminds me of our house in Italy. In the summer it grew almost wild around the house. With a happy green excess of basil this time of the year using it in every way I could was my goal.
I created many recipes, be it with pasta, soups, stews, tomato dishes, meat, game, fish, egg dishes and aromatic oils and herb butter.
Basil originated in Asia and Africa. It is also called great basil or St. Joseph's wort and is a culinary herb of the mint family. The foliage colour can range from green to purple.
In medieval times, many doctors thought basil was poisonous. Knowing better, it is now used in cuisines worldwide.
There are actually 21 types of basil with distinctive flavours and aromas, but a selection of the most commonly used in cuisine and growing in my herb garden in Vanuatu are
Sweet Basil – an aromatic plant with a spicy odour and flavour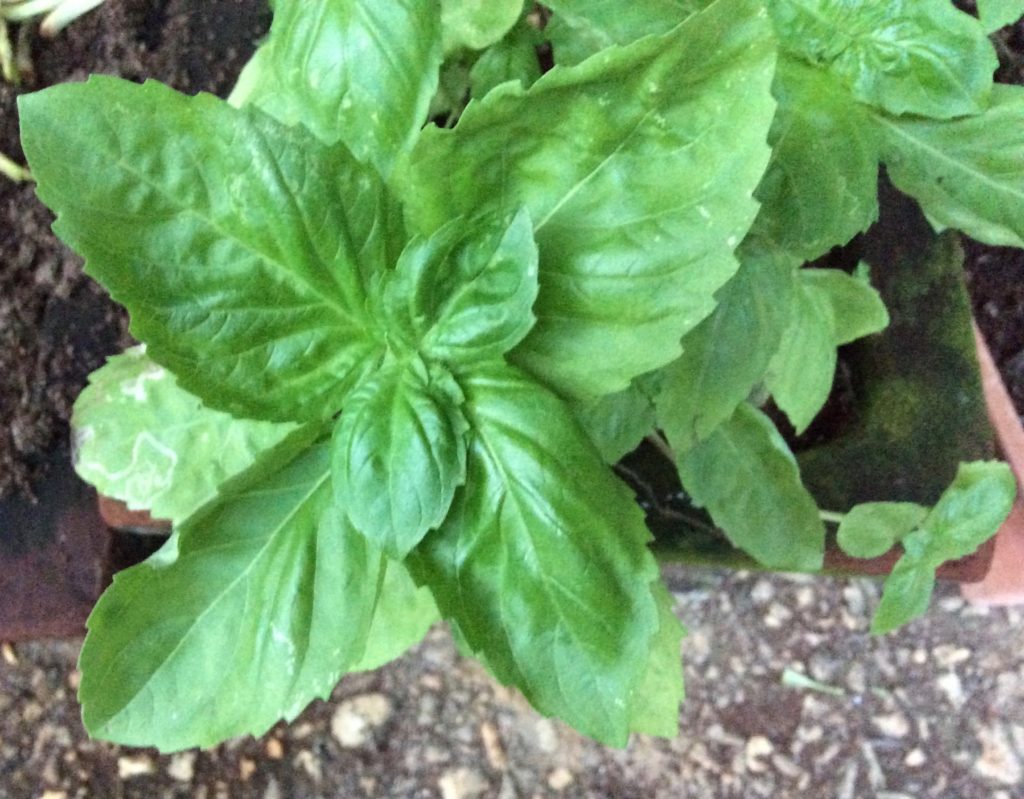 This is the traditional style basil that most of us use in our Italian dishes, tomato sauces, pesto, in soups and salads. It grows easily in a sunny place in the garden or pots.
Thai Basil – Licorice-like aroma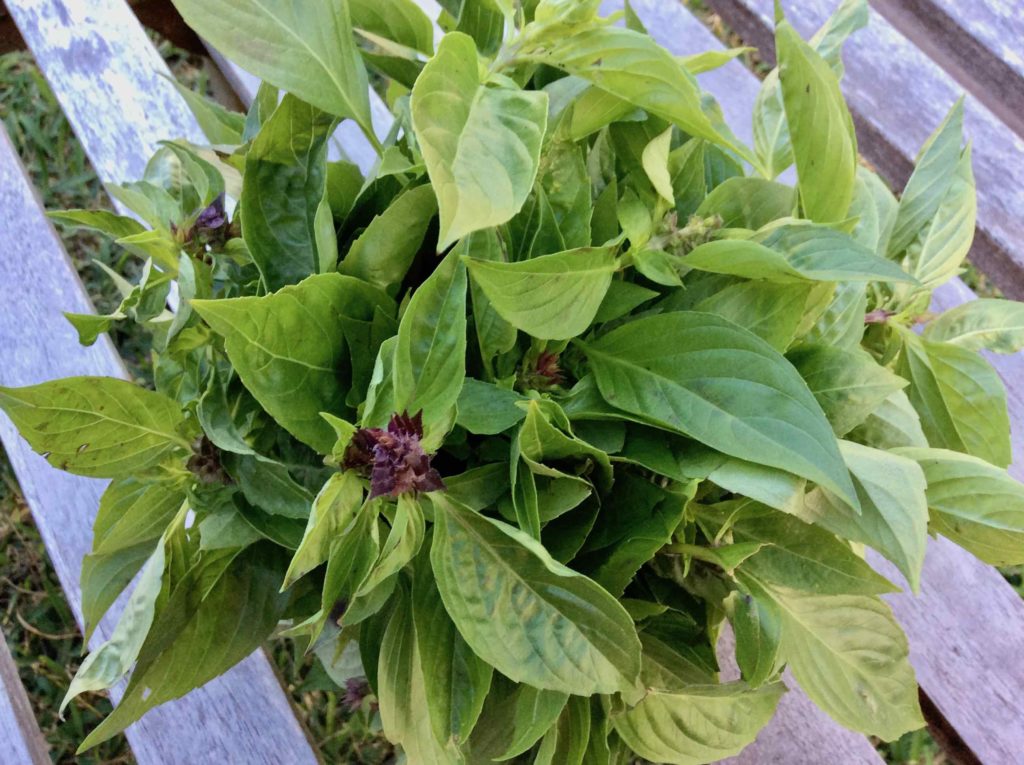 An Asian variety with a distinct, spicy, anise-clove flavour, quite unlike common sweet basil, sweet Thai is a must-have addition to Asian cuisine. Thai basil stands up to cooking a little better than sweet basil, making it a good choice for soups, stir-fries, and curries. It can also be eaten raw sprinkled over salads or cold noodle dishes and used interchangeably with sweet basils in most recipes.
Lemon Basil – Intense Lemon fragrance.
This basil variety can be added to salads and fish dishes with abandon. A sprig of Lemon basil in a glass of iced tea is particularly delightful on a hot summer day.
TIP: Basil picked for use in the kitchen is best held in a glass of water at room temperature. Putting basil in the refrigerator results in discoloured and unattractive leaves.
My Lemon Basil Garlic Butter recipe is quick and easy to make and so full of savoury flavour. This butter is perfect for adding to grilled chicken, fish, steak, or bread.
Pesto
Pesto, or to refer to the original dish 'pesto a la Genovese', is a sauce originating in Genoa, Italy. It traditionally consists of crushed garlic, pine nuts, coarse salt, basil leaves, hard cheese such as Parmigiano-Reggiano or Pecorino Sardo, all blended with olive oil.
Pesto is a mouthful of bright summer. You can buy it premade from your grocery store, but there is nothing better than making it yourself.
It is delicious on a tomato bruschetta, with spaghetti, grilled meat or fish, add a dollop to a tomato soup, let your culinary fantasy play.
This basil pesto recipe is packed full of fresh flavour and is ready in five minutes. It is traditionally made with a mortar and pestle, but this is the quicker version. I have used pistachio nuts instead of pine nuts which add an extra hint of sweetness and nuttiness.
Ingredients
• 3 cups lightly-packed fresh basil leaves.
• 50 g freshly grated Parmesan.
• 70 g shelled pistachios (you can use pine nuts or nangae nuts instead
• 3 cloves garlic
• 1 teaspoon sea salt
• 1/2 teaspoon freshly cracked black pepper
• 1/2 cup extra virgin olive oil
Method
• Combine basil leaves, pistachio nuts and garlic in a food processor and process until very finely minced.
• With the machine running slowly dribble in the oil and process until the mixture is smooth.
• Add the cheese and process very briefly, just long enough to combine. Store in refrigerator or freezer.
Caprese Salad (serves 4 – 6)
Insalata caprese (literally, the salad from Capri) is the perfect summertime dish. The salad was created in the 1950s at the Trattoria da Vincenzo for regulars out for a light lunch.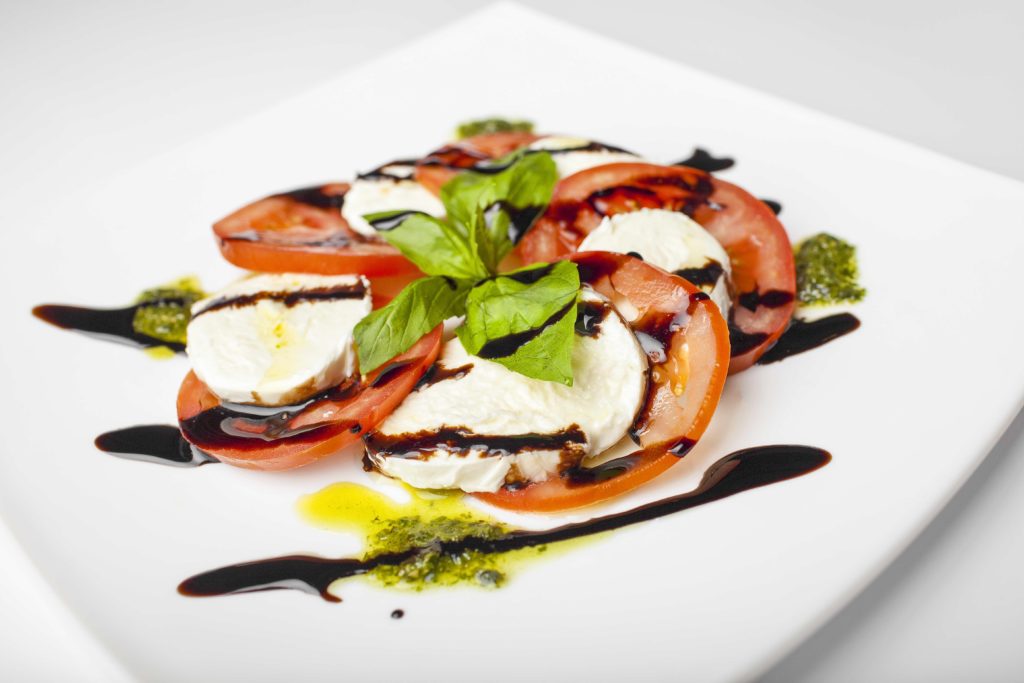 This salad is as easy, impressive and delicious! Sun-ripened tomatoes, fresh mozzarella and basil drizzled with a sweet balsamic reduction and olive oil. Because this salad is so simple, top-rate ingredients are imperative!
Ingredients
• 1 kg sun-ripened tomatoes (about 4 large), sliced 1 cm thick
• 500 g fresh mozzarella (buffalo or fior di latte), sliced 1cm thick 
• 1/4 cup packed fresh basil leaves 
• 3 to 4 tablespoons best quality extra-virgin olive oil
• ½ cup balsamic glaze
• fine sea salt to taste
• freshly ground black pepper to taste
Method
• On a large platter arrange tomato and mozzarella slices and basil leaves, alternating and overlapping them.
• Sprinkle salad with balsamic glaze
• Drizzle with extra virgin olive oil
• Season salad with salt and pepper.
Spicy Thai Basil Chicken (Pad Krapow Gai) (2 – 3 serves)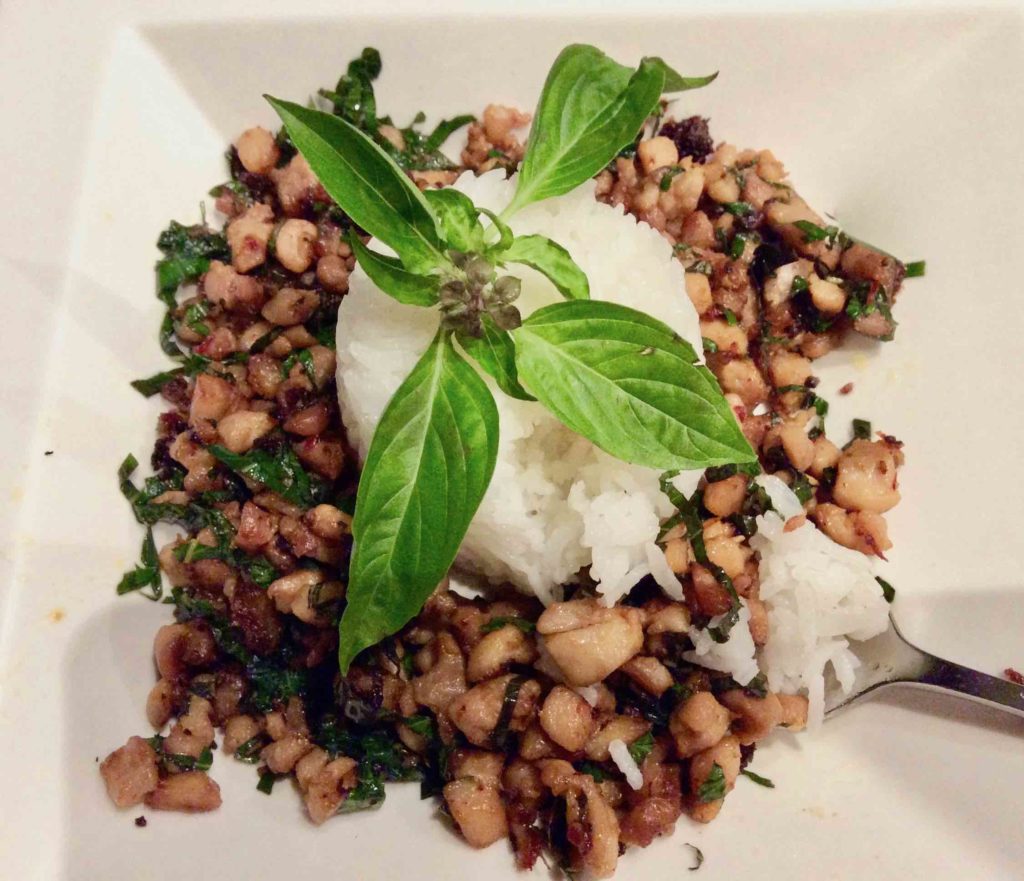 Ingredients
• 1/3 cup chicken broth
• 1 tablespoon oyster sauce
• 1 tablespoon soy sauce, or as needed
• 2 teaspoons fish sauce
• 2 teaspoons coconut sugar (or brown sugar)
• 2 tablespoons peanut oil
• 500 g skinless, boneless chicken thighs, coarsely chopped
• 1/4 cup sliced shallots
• 4 cloves garlic, minced
• 2 tablespoons minced Thai chilies, Serrano, or other hot pepper
• 1 cup very thinly sliced fresh basil leaves
• 2 cups hot cooked Thai rice
Method
• Whisk chicken broth, oyster sauce, soy sauce, fish sauce, coconut sugar together in a bowl until well blended.
• Heat large skillet over high heat and drizzle in oil.
• Add chicken and stir fry until it loses its raw colour, 2 to 3 minutes. Stir in shallots, garlic, and sliced chilies. Continue cooking on high heat until some of the juices start to caramelise in the bottom of the pan, about 2 or 3 minutes.
• Add about a tablespoon of the sauce mixture to the skillet; cook and stir until sauce begins to caramelise, about 1 minute.
• Pour in the rest of the sauce. Cook and stir until sauce has deglazed the bottom of the pan. Continue to cook until sauce glazes onto the meat, 1 or 2 more minutes. Remove from heat.
• Stir in basil. Cook and stir until basil is wilted, about 20 seconds. 
• Serve with rice.