Play
Beauty Trends…The Good, The Bad & The Ugly
Georgie Gordon offers tips on how to stay on trend without going off the deep end.
February 26, 2019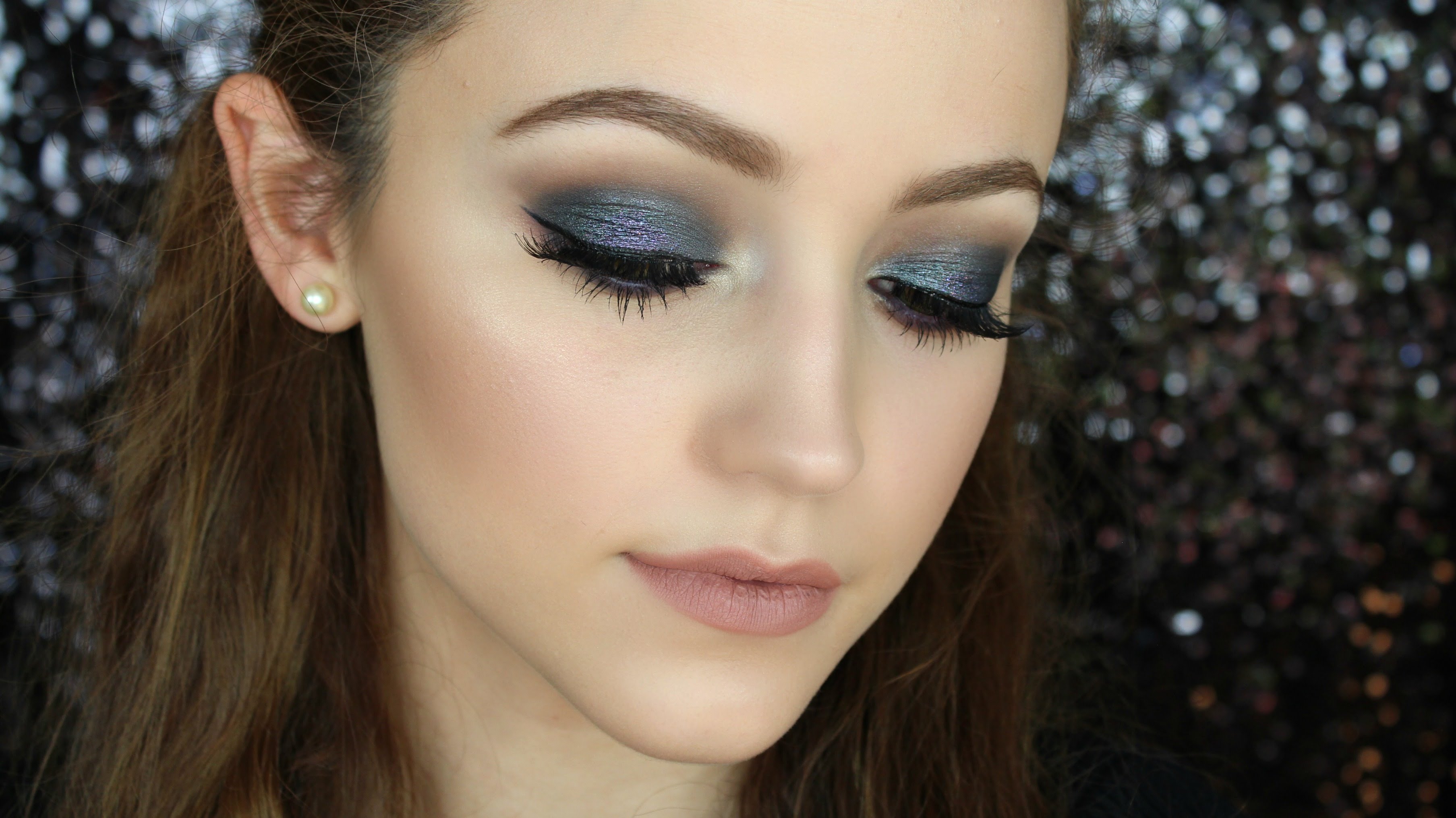 Georgie Gordon
February 26, 2019
Scrunchies
It's been a slow burn this trend. When this polarising hair accessory so popular in the 80's, started popping up again there were equal cries of derision and ridicule (the latter mainly from the camp that were toddlers when scrunchies first came about.) However, with a little help from Balenciaga and Ganni, two designers who embraced the scrunchie, and some time to let the reality of the revival sink in, we have learnt to love them again. Not least because they are fantastic at keeping your hair up, and they don't leave that annoying kink that regular elastics do.
Coloured eye-shadow
It's been a big year for coloured eye-shadow with pretty much every colour in the rainbow (and some that aren't) presented to us as the NEXT BIG THING. The most recent being aqua. Now, if you look like Debbie Harry did in the Blondie era then by all means go ahead and pack it on. If not, resign yourself to the fact that the only really flattering shades are subtle taupes and browns, designed to gently shadow and accentuate the eye. Side note: the only time yellow eyeshadow is acceptable is if you are faking a sick day to wag work.
Brown Lipstick
As popular in the 90's as 'the Jennifer' hairdo, brown lipstick has come back in a big way. There are a few factors to consider here: In its original iteration, worn by the likes of Gwyneth Paltrow, Drew Barrymore and Brittany Spears back in the day, the lipstick was matte and matte lipstick can be quite ageing for anyone over 25; secondly, it depends how dark you go, chocolate is going to pull all the attention to your lips. The best way to embrace this trend is with a subtle gloss. And under no circumstances should you try and revive the other big 90's lip trend – brown lip liner with frosted pink gloss. Shudder.
Crazy nails
Social media platform Instagram has brought us many wonderful things, succulent nails is not one of them. Growing miniature plants on your fingers may seem strange, but not compared to faux fur manicures or having Donald Trump painted on your talons. These are just the tip of the iceberg when it comes to recent nail trends and quite frankly they have us pining for the days when stripper nails (hot pink acrylics) were as bad as it got. Bring back the French manicure, please.
Rainbow hair
Done well coloured hair (and we're not talking your regular dye job) can be beautiful. Case in point is model Fernanda Ly whose delicately hued pink locks have become her signature and won her gigs with the likes of Louis Vuitton. Home dye jobs of blue, pink or even green are diabolical at best. Proceed with caution. Mermaid or unicorn hair, which translates as a multi coloured pastel mane, should only be attempted if you don't have a job, or children, such is the upkeep.
Glitter everything
The rise of 'festival dressing' has done us no favours on the glitter front. Sparkles are rife in the form of glitter hairspray, make-up and even skin-care products. You could wash with a gurney gun, burn down your house and move to the other side of the county and you still won't be rid of the wretched stuff. Not only that, it's terribly bad for the environment, all those little plastic particles can end up in the ocean with hazardous results to marine life. Ban the sparkle.
Skip care
The latest trend to come out of the capital of beauty land I.e. Korea is skip-care. Just as the name suggests it involves doing away with a rigorous and unnecessary beauty routine and sticking to the bare essentials. No essences, serums or acid exfoliators, no jade rollers, micellar water or gold sheet masks, just cleanse and moisturise and you are good to go. It's the lazy girl's guide to beauty and we are all for it.
Super lashes
You could probably thank the Kardashian's for this one. Since the sisters shot to stardom big fake eyelashes (and a few other big fake things) have gone mainstream. And while those that look like two tarantulas hanging out on your eyelids look nothing short of ridiculous, a few precisely placed falsies can have a miraculous effect. Professional eyelash extensions last for weeks, enhance your eyes and you don't need to wear mascara. Or eyeshadow, coloured or otherwise, for that matter.