Fiji
Fiji's Best Family Friendly Restaurants on Denarau
For the casual diner here are our leading family friendly places to dine in Denarau and close by in Nadi, Fiji. Our go to list of why it's easy to take the family out any time of the day to enjoy some great restaurants and bars when you're on holiday in Fiji.
December 10, 2018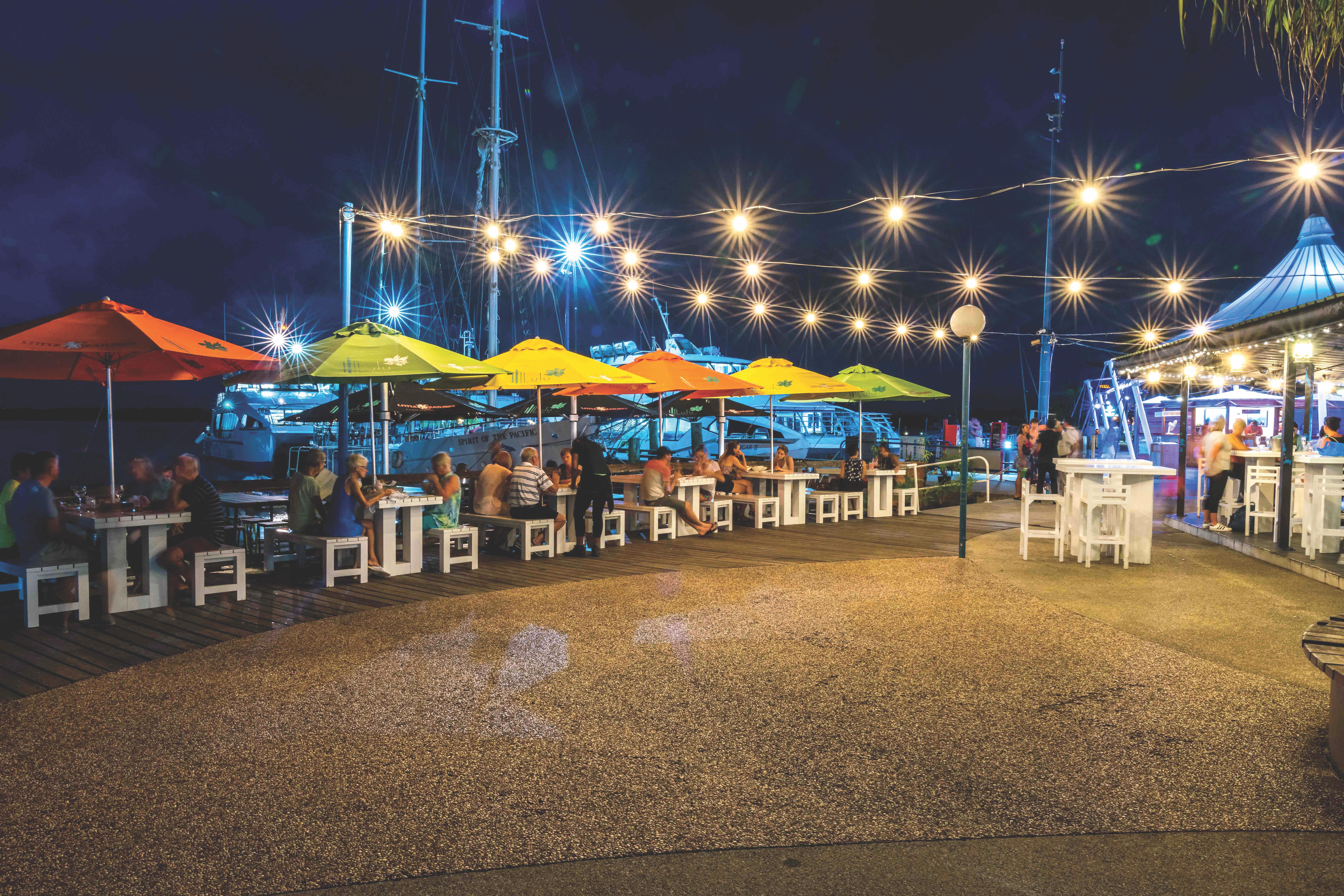 Rebecca Murphy
December 10, 2018
With so many options on offer, take it from us; it's better to be informed and to step outside of your 'safety resort zone' to the abundance of food options available on your doorstep in Denarau and nearby. For the casual diner here are our leading family friendly places in Fiji to enjoy some cold beers and wind back in to the evening with great food and more often than not some great live music.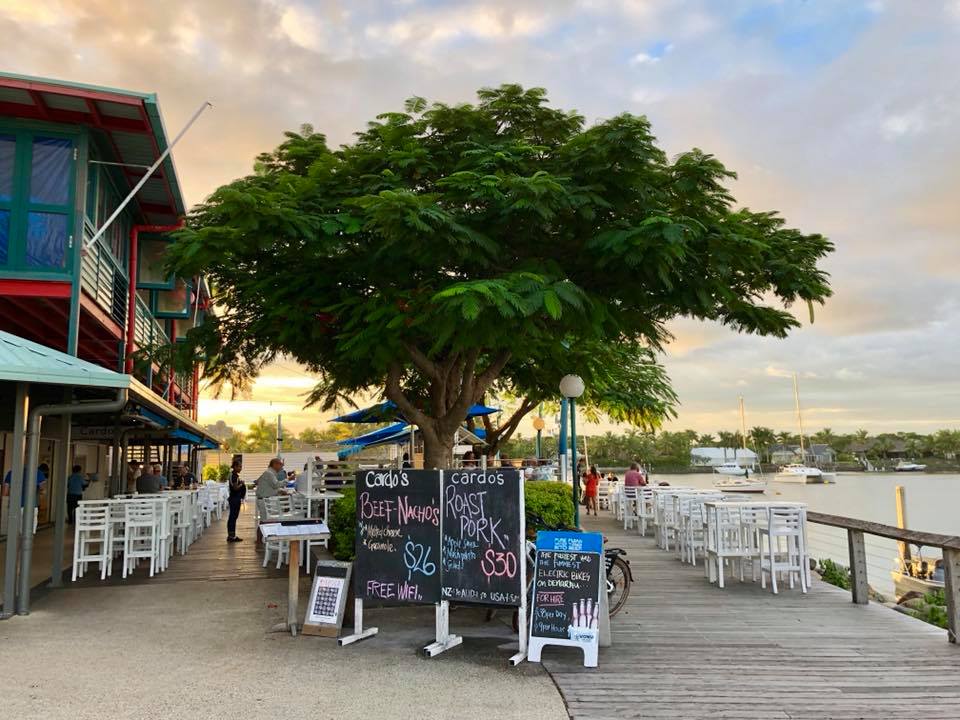 Cardo's is through and through a Denarau institution, if you are looking for a fun place to have a few drinks, and ease in to the afternoon then do not look any further. Cardo without a doubt has hospo nailed, a menu catered for casual and super tasty dining, great drinks, live music and evenings spent with your feet up on a bar stool. Famed for the perfect steak, being able to choose size and cut, accompanying sauce and sides, it's the perfect way to end the day. Cardo's also diversifying to the ever changing client, now quenching the thirsts of many with fresh juices served all day, also new to the menu Acai bowls for breakfast. With live music on most evenings it's a great escape from resort life, Cardo's is our top pick for dinner and drinks.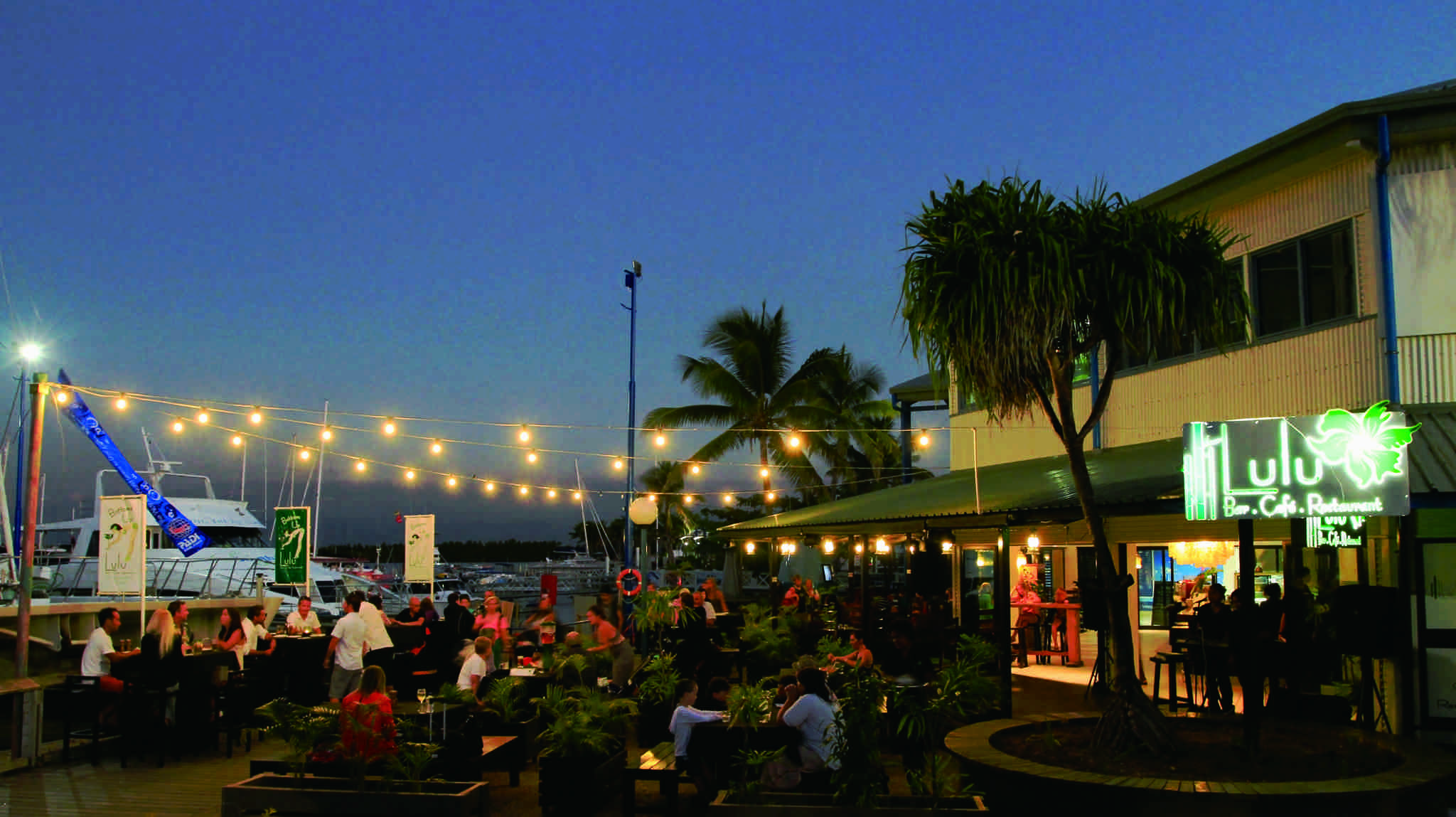 Lulu's would have to be our favourite for great coffee, breakfast and lunch, in fact some of the best sushi on offer in Fiji is found at Lulu's. Lulu's has been in the business long enough to know what the punters want when it comes to tasty and affordable fare. Breakfast ranges from Egg's Benedict, the works and lighter options to our all time favourite the breakfast burrito. Coffee at Lulu's is consistently good and the queues out the door on the morning are absolutely for a reason. The Unagi sushi bar menu is endless, skip the fried food and opt for an incredibly healthy and tasty lunch option, washed down with a 'Lulu special' fresh juice. Lulu's also have an awesome dinner menu and some evenings diners can be entertained with live music, it's a great spot to watch the goings on at the Marina.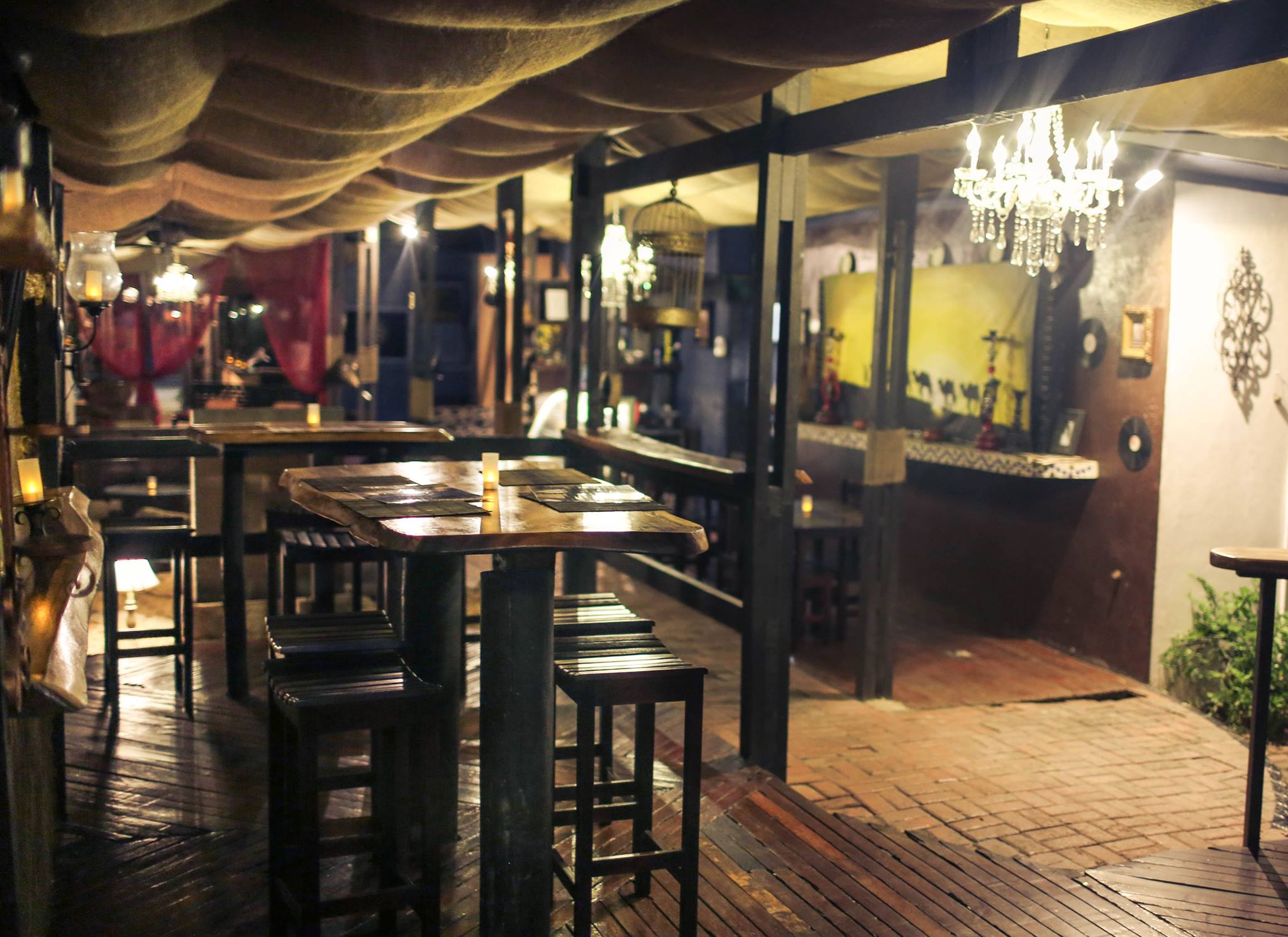 Habibi Restaurant is down the road a bit from the Marina and Denarau, trust us, it's worth the effort, this little roadside restaurant mainly has a Mediterranean focus but their menu has a few extras to ensure everyone will be satisfied. This little oasis has a grotto-dining feel, lounge about on large floor cushions and try the many flavours of Shisha on offer before or after dinner. The food at Habibi is fantastic, sample anything from Lamb Tagine to Mezze platters, or roll in to one of their famous wood fired pizza's, the food is flavoursome and super affordable and it's a really great way to spend the evening. Make the effort and support the local community, the staff are super friendly and they make a mean mojito so jump in a taxi, the ride will only cost you $10 FJD one way.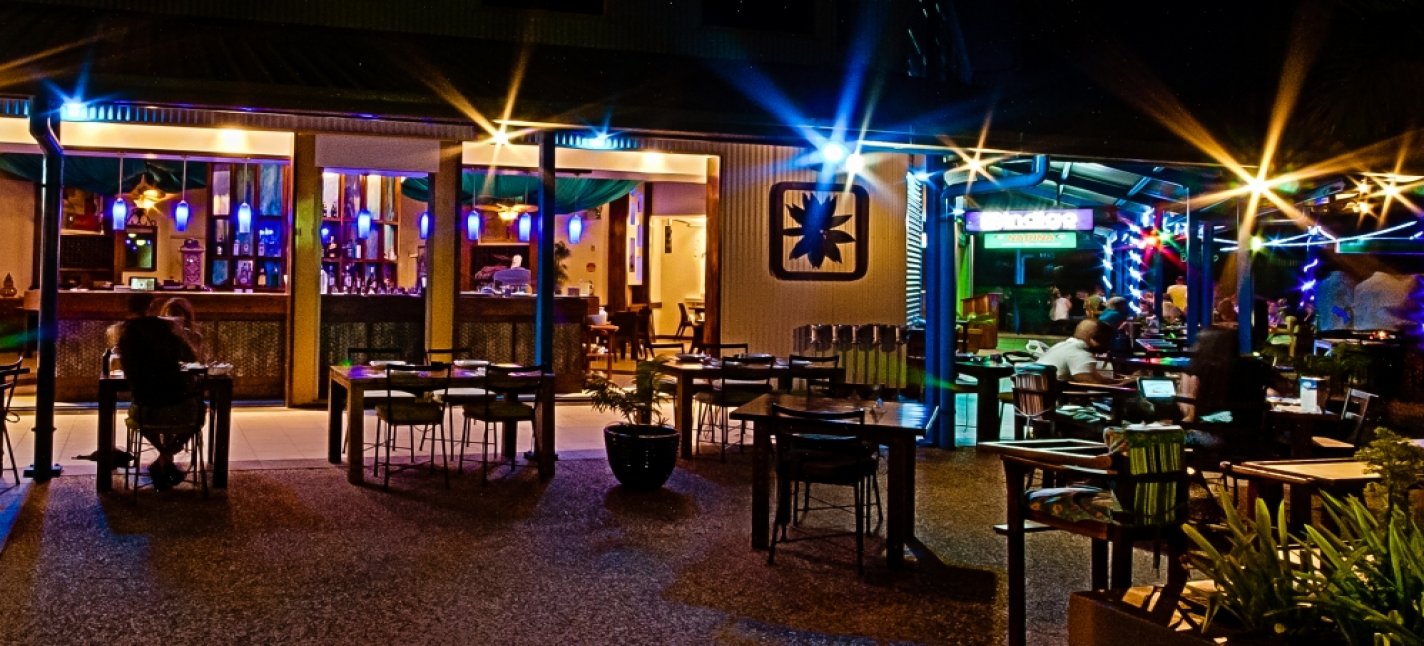 Indigo in the Marina is an authentic Indian restaurant, it will be the best Indian food you will get close by to any resorts, the menu is outstanding, the restaurant is very family friendly with indoor and outdoor seating available. Menu wise anything you heart desires of Indian cuisine can be found, the servings are really well sized and you would never be able to leave here not feeling satisfied. The restaurant is located away from the arriving and departing ferries so again it's easy to sit back and relax in to a few drinks and enjoy the quieter side of the marina, it's actually the perfect side to enjoy the sunset. The food is the clincher however, the menu is large and varied and dishes can be ordered how ever spicy you like; this makes it super easy when taking the children to dinner. All in all Indigo gets a thumbs up from us, super friendly staff, relaxed and easy for the family to relax and enjoy some traditional Indian fare.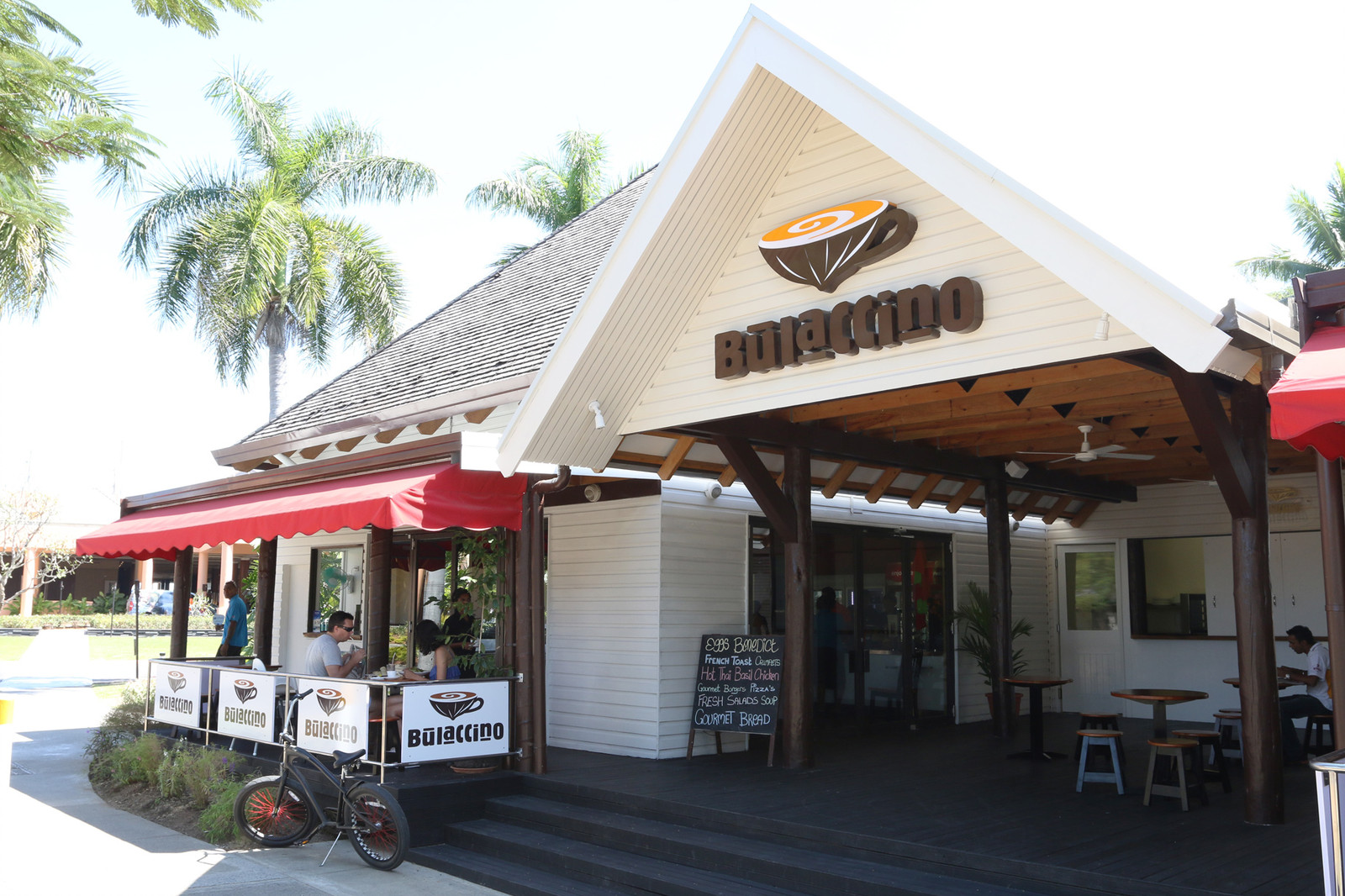 Bulaccino Café is located next to the Sheraton villas, whilst this is away from the Marina it's always been a favourite of ours, the food is consistently great, it's healthy and fresh and again nice and affordable. The family grow their own produce in Nadi so it's guaranteed to be fresh daily, the focus being fresh and tasty organic produce; they pull the taste factor off and then some. The coffee too is fantastic, another place where you are guaranteed a good brew. Fresh juices are to die for, a favourite being the fresh lime and ginger, home made cupcakes and sweet treats are an absolute must. The family also have their own bee-hives, whilst you cant take the delicious honey home you can sample some with your morning coffee, Bulaccino have the café business down pat, it's a must try from us.
Denarau resorts over the years have advanced in so many ways to cater to the ever changing needs and wants of it's guests, from the breakfasts buffets and omelette stations, to the patisseries and general laissez-faire approach to holiday maker's dining habits. It's important however to venture out, try different resorts and restaurants and definitely strap your runners on and take a walk between places, it's a great safe, family friendly way to get some exercise and burn of a few calories between meals.