Samoa
Insider Tips for Samoa
Julie Affleck gives us the insider tips on the best things to do and not to do whilst on holiday in Samoa, if its exploring or relaxing here's her absolute go to guide, happy reading!
December 22, 2018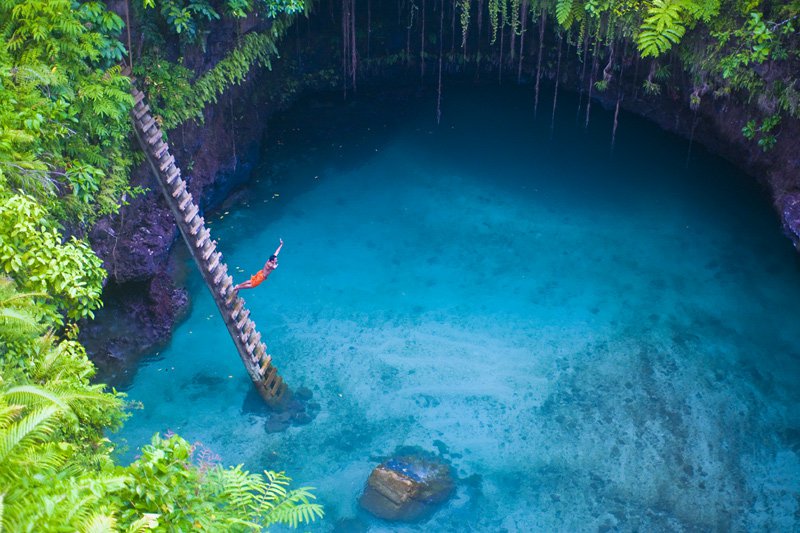 Rebecca Murphy
December 22, 2018
Samoa is full of surprises – it looks and feels like the perfect place to relax, chill out and do nothing much. But if you want to be active and explore, there is so much to see and do. It does require patience and perseverance to find out what and where and how but if you ask the right questions, you can have an action packed holiday on Upolu.
The opportunities for walking are endless – a few examples include the Apia sea wall, the coastal walk in the O Le Pupu Pu'e National Park, the Falease'ela river, the Vailima Botanical Gardens and the trek up Mt Vaea. Take a guide. Be well prepared to deal with the heat, sunburn, mozzie bites, rough tracks – the scenery, the views and the birds will make it all worthwhile.
It's hot in Samoa. Luckily there are so many options to cool down – wallowing in the ocean, snorkelling at Palolo Deep, enjoying the thunder of the numerous waterfalls, sliding down the rocks at Papase'ea, admiring the depth of the To Sua Trench, loving the welcome chill of the Piula Cave Pools, gazing at the many coloured clams or … simply and joyfully wallowing in the ocean.
Upolu is surrounded by water – you can dive, snorkel, paddle and fish. You can even learn to surf. The Pualele Outrigger Canoe Club welcomes visitors for a social paddle in the outrigger canoe on Wednesday evenings – no experience needed. You don't have to look far to find any of the numerous tour operators providing options for adventure on the ocean.
If you are looking for a more structured activity – join the locals at the weekly fun runs (walkers welcome) at Hash House Harriers (Mondays) or any of the Samoa Events running events on Wednesdays and sometimes Saturdays. Samoa Events also run the annual ocean swim series and regular ocean swims on Tuesday and Thursday evenings. Check Facebook for the latest details.
The Samoa Aquatic Centre has an Olympic sized 50 metre pool for lap swimming – open most afternoons. Or you can join the locals for Zumba, take your chances at bingo (is that a sport?), learn how to dance Pacific style, stretch your limbs at yoga or try out aqua aerobics. There are two spectacular golf courses and plenty of places to hang out and play pool, or table tennis.
If that sounds far too exhausting, there are plenty of less energetic options. Head down to the Samoa Tourism Fale every day at 10am for a cultural display. Find a tour operator or a taxi driver to take you on a tour of the cathedrals, churches, chapels and temples. All of the museums, art galleries and craft shops deserve a visit.
Where to find the details ? Ask any local for advice. Have a chat to the friendly staff at Samoa Tourism Authority, check out the website. Search on Facebook. Don't give up – keep asking questions.
And the other option – do absolutely nothing! Just enjoy the sun, the sights and the island life. Rest, relax and plan your next holiday.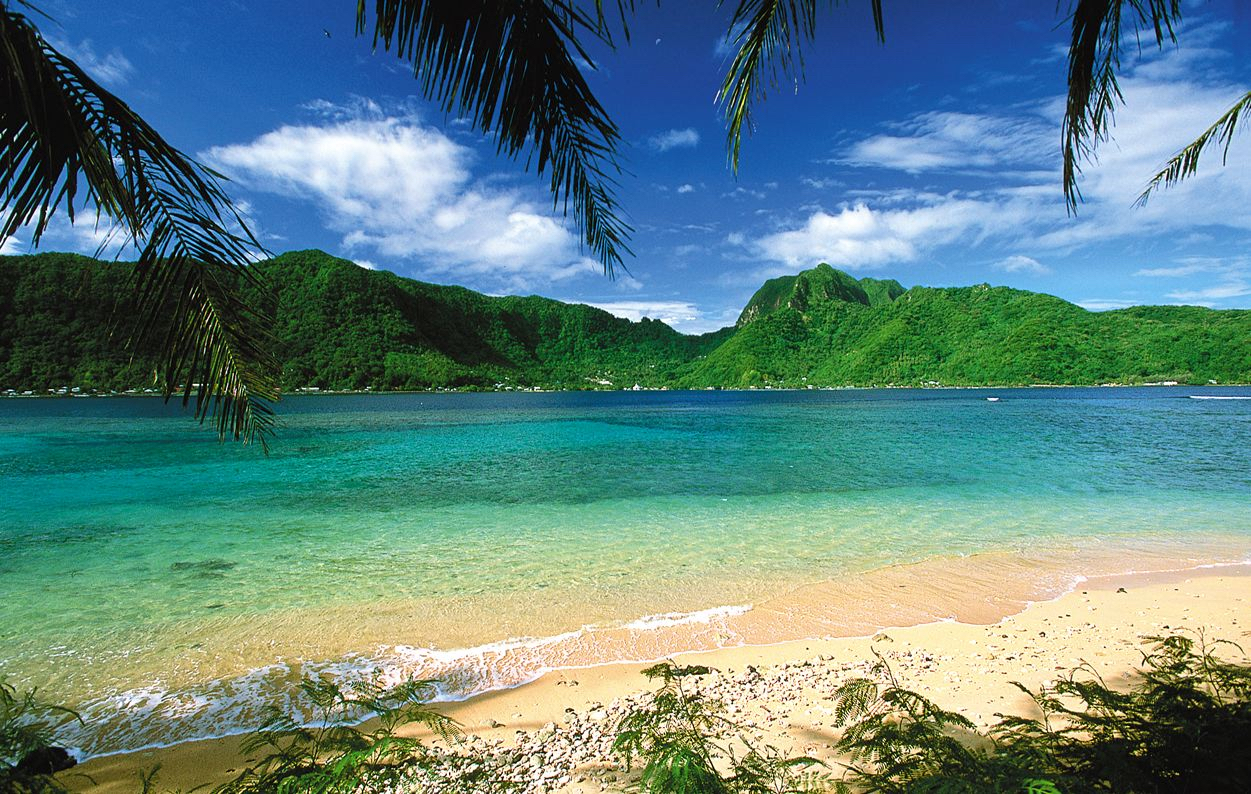 The 'other' Samoa
It's a 35-minute flight from Apia, Samoa that lands you in another country a day earlier than when you leave.
Confused? It can be, but it's worth it!
Flying in to Pago Pago the housing and churches are in the same style as Samoa, however once you arrive and are greeted by American-cloned customs agents, you realise there will be quite a few differences.
American Samoa is Little America in the Pacific. The accents are American, the cars are American, the government offices, retail brands and even emergency service vehicles are straight out of the U S of A.
At first it feels like a mini Honolulu but after a while you may come to realise American Samoa is really just a beautiful little outpost of the mother country, but perhaps from the 1950s.
But of course America is not the mother country, American Samoa is proudly a Samoan country, albeit officially a USA-protectorate. For visitors, Pago Pago is a bustling town with exceptionally good roads and services, American diners and even the US National Parks office to keep the country in its pristine condition.
There are marine parks and nature reserves, fabulous hikes and walks, stunning beaches and, surprising to most, fantastic shopping! American brands for sale in American Samoa are dirt cheap, and with friendly tax concessions it is absolutely worth a day trip with Samoa Airways from Apia to fly to Pago Pago just for the shopping.
However for those who can stay, you will enjoy a quieter pace. There is less tourism but the same friendly Samoan hospitality as their near neighbours. And it's the other side of the international dateline. Call in to the American Samoa Visitors Bureau for tours and information.