Play
Insider tips – What to see and do in Fiji
Insider tips – what to see and do in Fiji
March 4, 2018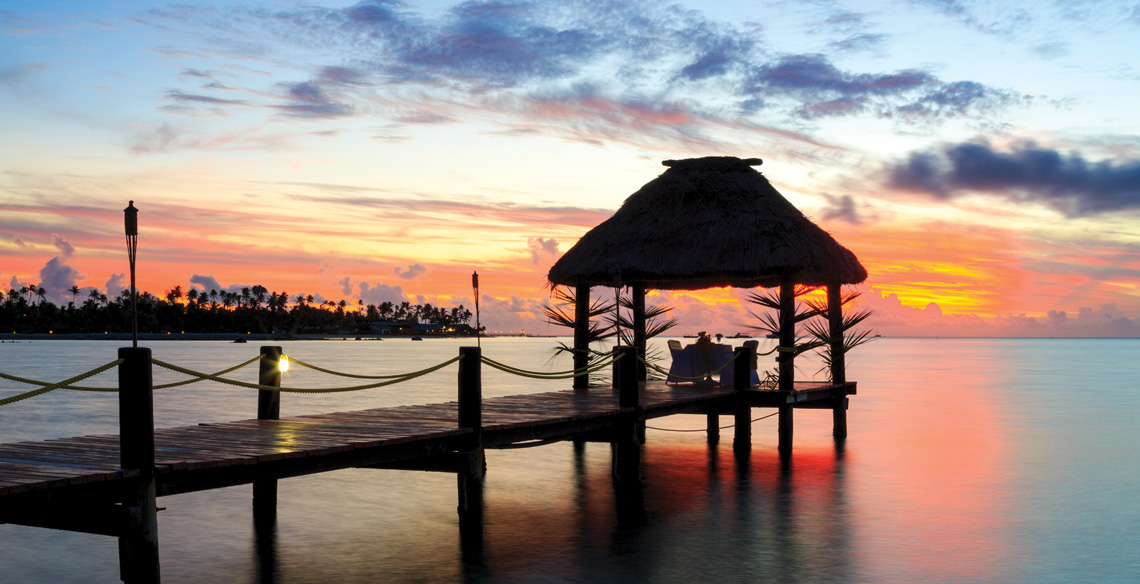 Pacific Island Living
March 4, 2018
Hire a bike
---
A new addition to Port Denarau is Cardo's bikes – and not just any bike, but electric bikes.
These state of the art bikes from Germany are a great way to get around Denarau and require very little effort from the rider.
You can hire for an hour or an afternoon. Go resort hopping, check out the lifestyles of the rich and famous (or infamous) as you gently peddle along Denarau's footpaths.
Easy to operate, the bikes are a great afternoon out.
Jet Boating
---
A 20-or-so-minute drive from Sigatoka town will have you gearing up for a pure adrenalin rush mixed with some genuine Fiji culture with Sigakota River Safaris.
After a village visit and traditional kava ceremony, thrill seekers are taken on a fast and furious jet boat ride with sharp turns and spin outs.
The Sigatoka River Safari is suitable for kids and adults; it's a great day out, with complimentary return transfers available from the Coral Coast, Nadi and Denarau resorts. A percentage of ticket prices go to the local villages along the river.
The Essentials
---
A new supermarket has opened on Denarau, just near the entry to the island in the Denarau Business Park.
Are you staying in an apartment and preparing dinner or just want to get the bare essentials? Fresh Choice has fresh food, veggies, meat, liquor, toiletries, snacks and more. Open from 0630-2130 seven days a week, the premium supermarket has everything you need for a day out, or a night in.
Fiji to Tokyo
---
Fiji Airways, sponsor of the Flying Fijians Rugby team, will shortly be flying to Tokyo.
The announcement comes just in time for the Rugby World Cup which will be held in Japan later this year. Of course the flights are not just for the Flying Fijians to get to Tokyo, they've been added to welcome Japan to Fiji.
Starting 3 July 2018, the new nine-hour flights will operate from Nadi to Narita on Tuesdays, Fridays and Sundays, offering over 80,000 seats per year between Fiji and Japan aboard Fiji Airways' state-of-the-art planes, the Airbus A330-200/-300.
Musket Cove
---
Arriving by boat at Musket Cove Island Resort you feel your breathe exhale and realise you have arrived at what is one of the prettiest locations in Fiji. Surrounded by magenta bougainvillea trees, a Plantation House takes you back in time but in a sophisticated modern way to boot.
The reception area is filled with treasures from the past, tastefully decorated with style and true flair encompassing all that is Fiji, old and new.
Walls are filled with historic images and stories, old suitcases have been transformed into tables to sit and enjoy the beautiful reception area, relaxing into your Fijian escape.
The Trader Boutique is one of the best resort stores in Fiji, filled with stylish pieces, an extensive range of Camilla Resort Wear, J Hunter Pearls and Pure Fiji. The Market Store is visited by other resort guests to stock up on essentials whilst on holiday; cheese and deli items ensuring you can take your stash back to your room for an afternoon feast before hitting one of the many dining options on offer.
Try Dick's Place Bar & Bistro for breakfast, lunch or dinner, with Chef Gareth treating you to the freshest local produce and seafood from the neighbouring village.
At Musket Cove Yacht Club Island Bar, affectionately referred to by locals and yachties as 'Island Bar', cook your own BBQ and sip a cocktail in a relaxed atmosphere. Trader Café is also a favourite on the edge of the Marina for coffee, pizza or ice cream, a relaxed environment or a takeaway.
Cruising
---
With over 60 years experience cruising the islands of Fiji, Blue Lagoon Cruises knows how to show you the best of the South Pacific.
With a maximum of 4 hours cruising per day there is more time for exploring onshore – visit remote island villages, discover ancient Fijian culture, and enjoy the breathtakingly beautiful private beach on Nanuya Lai Lai Island. Swim with manta rays, (seasonal) and stop off at the Sacred Islands and Sawa i lau Caves.
Blue Lagoon Cruises' boutique ship Fiji Princess accommodates 68 passengers, meaning their cruises are always personal and friendly, complimented by their 100% Fijian crew.
Staying in paradise for longer is easy with Blue Lagoon Cruises, as they provide direct vessel transfers from Mamanuca Island resorts, so you can enjoy the best combination of island resort and cruising.
Shisha anyone?
---
Not content with having the best steak in Fiji, Cardo's is now offering up Shisha.
Eli Chami is the man in charge of the Shisha station; his expertise and passion come from his father and grandfather all being Shisha Masters. Many flavours are on offer to enjoy after a famous Cardo Steak and cocktail.
Cardo's is where the locals go – owner Richard Cardo Slatter is the best publican in Fiji; the service is second to none, the beers are always cold and the live bands play music you know from home.
Try the daily special cocktail, or order a paddle of Fiji Rum shots. Open for breakfast, lunch and dinner seven days a week, right on the water at Port Denarau.
High Tea
---
Every Sunday Suva's grande ole dame, the Grand Pacific Hotel, offers High Tea on the balcony of their beautiful main building.
A selection of delicious cakes and sandwiches, quiches and pies are accompanied by a glass of champagne and a selection of teas.
The GPH's High Tea really does rival others including the famed Raffles in Singapore, the food and service is simply outstanding and we highly recommend you book.
White water Rafting
---
Rivers Fiji offers a fantastic day trip white water rafting down the upper Navua River inland from the Coral Coast.
Transfers can be arranged from any resort and the day out includes snacks and drinks and a leisurely paddle down the river.
The adrenalin increases with the approaching rapids and it's thrills-a-minute.
The upper Navua rafting is not an extreme adventure, it is more soft and water is class 2 & 3, however the difficulty could change to 4 & 5 when there is high water due to severe rainfall.
This is a great tour for people who want to do activities that least impact the environment. The upper Navua river dissects the Upper Navua Conservation Area which is owned by Rivers Fiji. They have a 'leave no trace behind' policy and outboard motors are not allowed in the conservation area.
The tour is suitable for kids and adults, in fact Rivers Fiji have even hosted an 80-year-old enthusiast!
Book at your hotel tour desk.
Animals Fiji
---
Many resorts in Fiji run well organised and supported charities to help local communities, however there is one charity you can support to help Fiji's animals.
Animals Fiji (operated by West Charity Trust Society) operates the only Vet clinics /services in the Western and Northern Divisions of Fiji, offering shelter and medical care including neutering and re-homing to stray animals.
You can help too by donating at: www.animalsfiji.org