Travel
Magical Munda
Tiffany Carroll took time out to explore Munda in Solomon Islands' Western Province. What she found was it was equally beautiful above the water as below.
May 10, 2017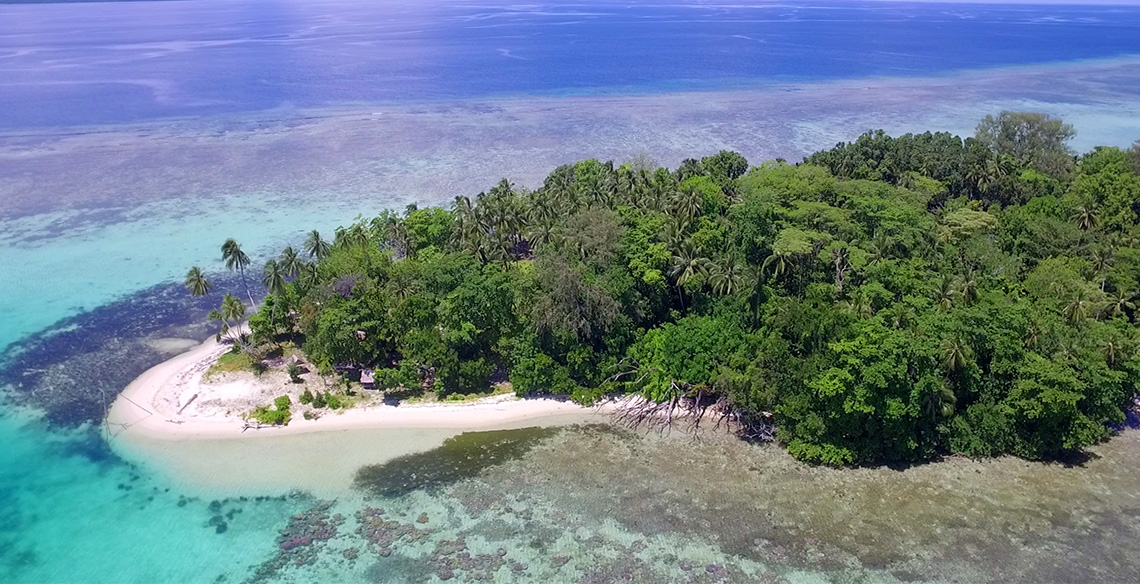 Pacific Island Living
May 10, 2017
Tiffany Carroll took time out to explore Munda in Solomon Islands' Western Province. What she found was it was equally beautiful above the water as below.
Belinda Botha's enthusiasm for Munda is infectious. As the operations manager for Solomon Island Dive Expeditions you expect her to be passionate about diving around Munda, but it's the island itself she seems most in love with.
Arriving at Munda airport is something out of the ordinary. The brand new runway is impressive and dwarfs the tiny timber building that poses as the airport terminal.
Local Solomon Islanders wait behind a short fence, more out of interest than to actually collect family or friends.
The ground is bright red and the foliage so green and lush it's obvious they've had plenty of rain.
This is the tropics. It's remote, its raw and I'm excited to start exploring.
"Welcome to magical Munda," Belinda beams, placing fresh flower leis around our necks.
"We're so pleased you're here, you're going to have the best time."
The drive to Agnes Lodge is embarrassingly short – we could have easily walked, but glad for the comfort of the car to be honest. Betle nut stains are prominent on the road and there are people everywhere, selling fresh fruit and vegetables and, of course betle nut.
Munda is a busy place, there aren't a lot of cars but there are people walking all about. The 'main street' hosts a half dozen Chinese stores, a police station and a small guest house. Tourism is a fledgling industry here. Everywhere we would walk in the next two days we'd get curious looks and the friendly locals all seemed to want to talk to us.
The Munda people are friendly and helpful, all offering directions but given the size of the town, I'm not sure how one would get lost.
The Agnes Lodge is at the end of the road from the airport, right on the main wharf. The wharf is a hive of activity with local boats unloading cargo and loading passengers. A Solomon Island Navy boat is also moored alongside the jetty.
We're greeted with a friendly smile and apology for the hot weather and quickly shown to our comfortable air conditioned room.
A quick shower and it's to Belinda's office just behind the guest rooms at Agnes for a dive briefing.
She enthusiastically explains the dives on offer; there is everything from caves to shark dives, coral reefs and wrecks but she wants to know what else we'd like to see in Munda too.
"It's not just the diving that's great here. There's the WWII museum, the tuna factory, the markets. We have great bush walks…"
We decide to leave our decision to the weather Gods and get an early night.
Of course it poured with rain most of the night and the wind picked up too which meant many of the dives (I was particularly interested in diving with hammerhead sharks) would not be possible. Nevertheless we were off to cave-dive and the journey of about an hour would take us through some of the most spectacularly clear water in the world.
The Cave of the Kastom Shark is accessed via a very short walk onto the island through mangroves. The entry is a pool about two metres wide, leading down a vertical shaft to two large chambers linked by a narrow tunnel.
My dive guides deliver a very thorough safety briefing and I gear up and slip into the hole.
There is a guide line throughout to help with navigation and torches are definitely required. There's not a lot to see in the cave, the walls appear white and you swim through for around 10 minutes reaching a maximum depth of 35 meters.
Finally there is light at the end of the tunnel – bright blue hues of that spectacular water the Solomons is famous for.
The reef wall offers schools of giant Bumphead Parrotfish and just one little reef shark but then a turtle appears … and another one, and a third.
The water is warm, the current light and I simply drift along the reef accompanied by the Parrotfish and looking out for pelagic species.
It's pretty and relaxing. If I had my choice I'd probably skip the cave and just do the reef wall next time.
We return to the boat and head to a nearby island for a picnic of fresh fruit and sweet biscuits. The dive guides tell stories of village life in Solomon Islands and their favourite dive sites.
After the necessary surface interval we're back in the boat headed for another reef dive.
This one would offer more turtles, two more reef sharks and loads of fish. The current is a little stronger and the reef more colourful than the first dive.
Again it's an easy dive, one you simply drift along with and totally chill out.
On the way home we spot a pilot whale, more turtles and beautiful islands.
We zig zag between islands to get home and I imagine running away from life for a year and living here. Local children run naked along the shore, waving and laughing. The housing is all on stilts and I wonder what their families do for work.
No doubt it is subsitence farming, the gardens of root crops visible from our boat.
Every now and then we pass another boat, a lone fisherman in a traditional dugout canoe. The water changes from iridescent blue to green and is crystal clear the whole way. This remote paradise is breath-taking. I'm not sure if the boat driver is taking the scenic route as we seem not to be following any plan and it's just the way I like it.
Three years ago I flew to Gizo (Munda's near neighbour) and hired a boat and driver from the jetty. Two days later I ended up in Munda and flew home besotted with the island nation.
This time I'm traveling with a friend and she turns to me and simply says 'where are we?'
I have no idea. But I think it's close to heaven.
Visitors to the Solomon Islands can dive the underwater WWII sites with live-aboard dive boat MV Taka or combine a trip with land based sister company Dive Munda. In Munda they can visit the Peter Joseph War Museum, and stay at the Agnes Gateway Hotel or Zipolo Habu Resort on nearby Lola Island. See: www.visitsolomons.com.sb