Fiji
Malamala Beach Club
Not far from Port Denarau's bustling marina is a beach club that makes you feel as though you're a million miles away.
September 2, 2018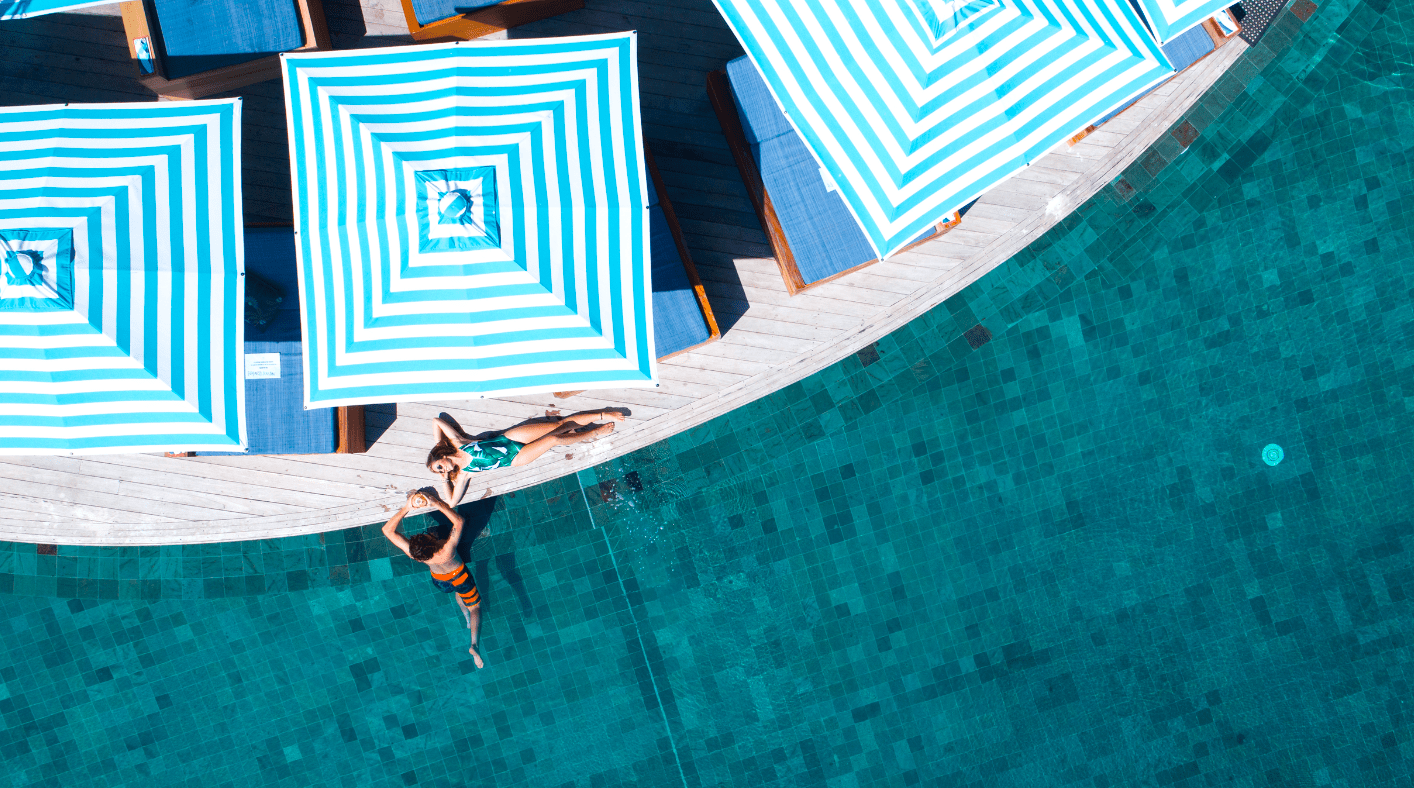 Pacific Island Living
September 2, 2018
Not far from Port Denarau's bustling marina is a beach club that makes you feel as though you're a million miles away.
Malamala, opened in late 2017 set out to be the world's first private island beach club – they wanted to offer a higher level of service to a discerning clientele with exceptional food, cool cocktails and of course a setting to take even the harshest critic's breath away.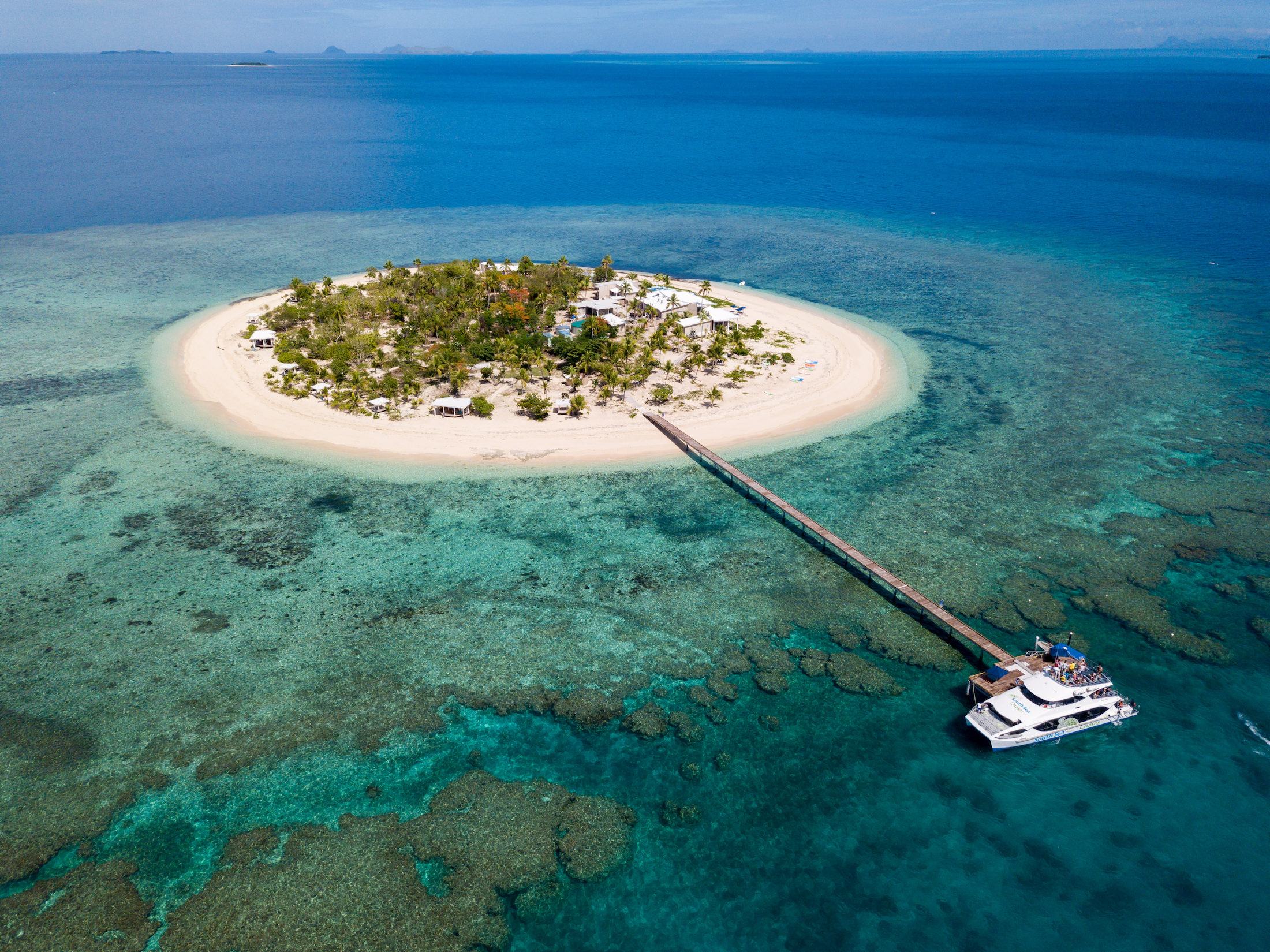 Not content with having a beautiful poolside area surrounded by daybeds and an open air restaurant, Malamala built private cabanas on the other side of the island, offering guests total privacy.
The cabanas come with their own butler, a mobile phone to ring through your drinks and food order, fresh beach towels, cold water and an uninterrupted view of Malolo island.
Guests travel by a South Sea Cruises fast ferry from Port Denarau, the journey takes around 30 minutes to reach Malamala's long jetty.
After check in, day guests can choose a daybed, restaurant table or sun lounger on the beach. Cabana guests are met by their butler, taken on a short tour of the island and shown to their private cabana.
The cabanas range in size from two persons to larger groups. Comfy daybeds, fresh fruit icy poles and bottles of water are waiting.
"And this is where I leave you," our butler says.
"You just call if you need anything, otherwise all of this (he says with his arms wide open) – the stunning views, the white sand beach, your shady cabana and day bed are all yours."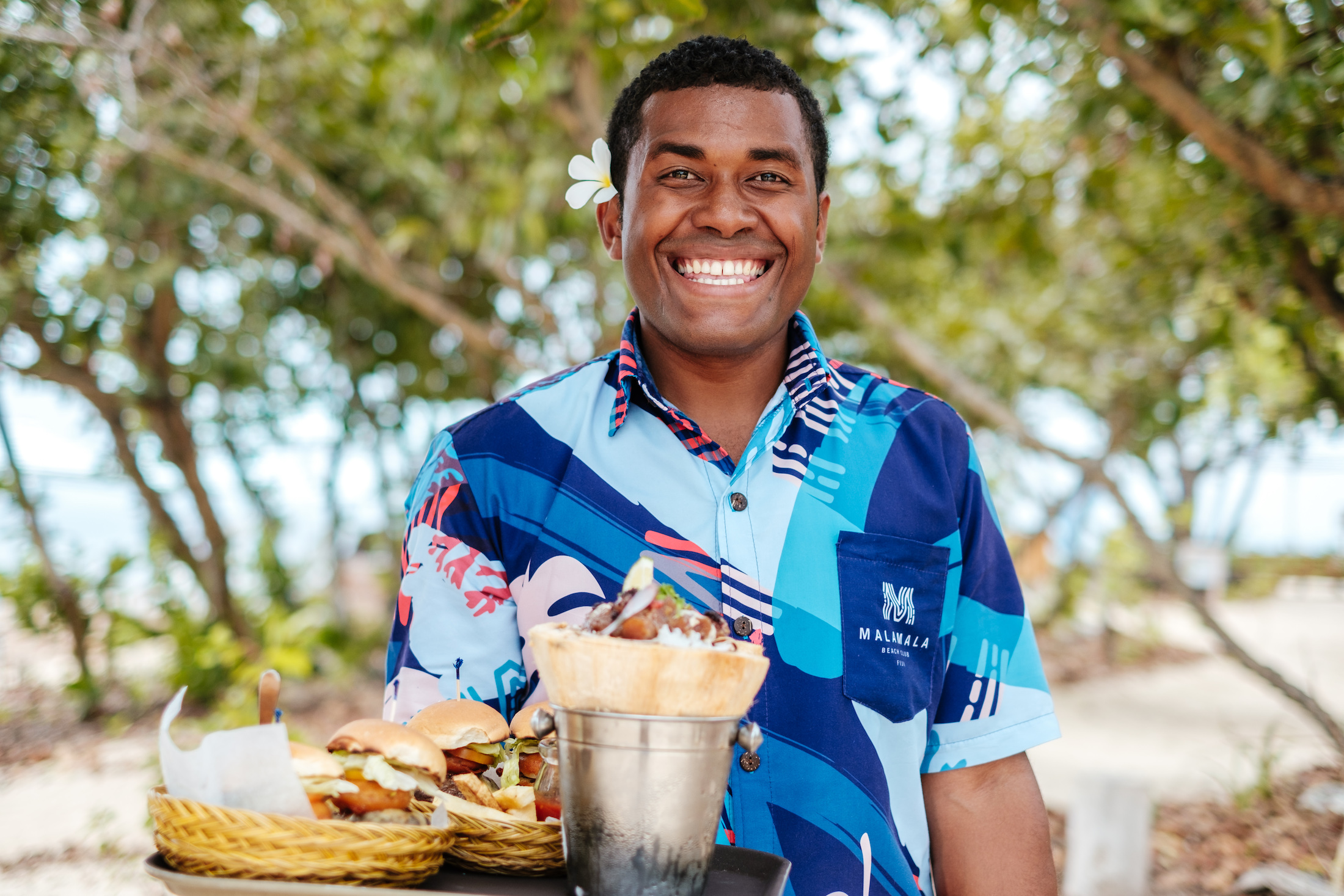 First order of business is ordering a cocktail. We chose a Momi Cannon – like the famous WWII landmark, this Fiji Rum Co. potion packs an explosive punch with 8-year-old white rum, red papaya, lime and fresh ground cinnamon and The Inquisition – a tequila based cocktail with a splash of citrus, vanilla, fresh soursop and coriander. They are delivered in minutes and are magnificent.
Malamala offers a cocktail discount for guests who want to try all seven of their signature cocktails. We were tempted, but the Momi Cannon and The Inquisition were just too good.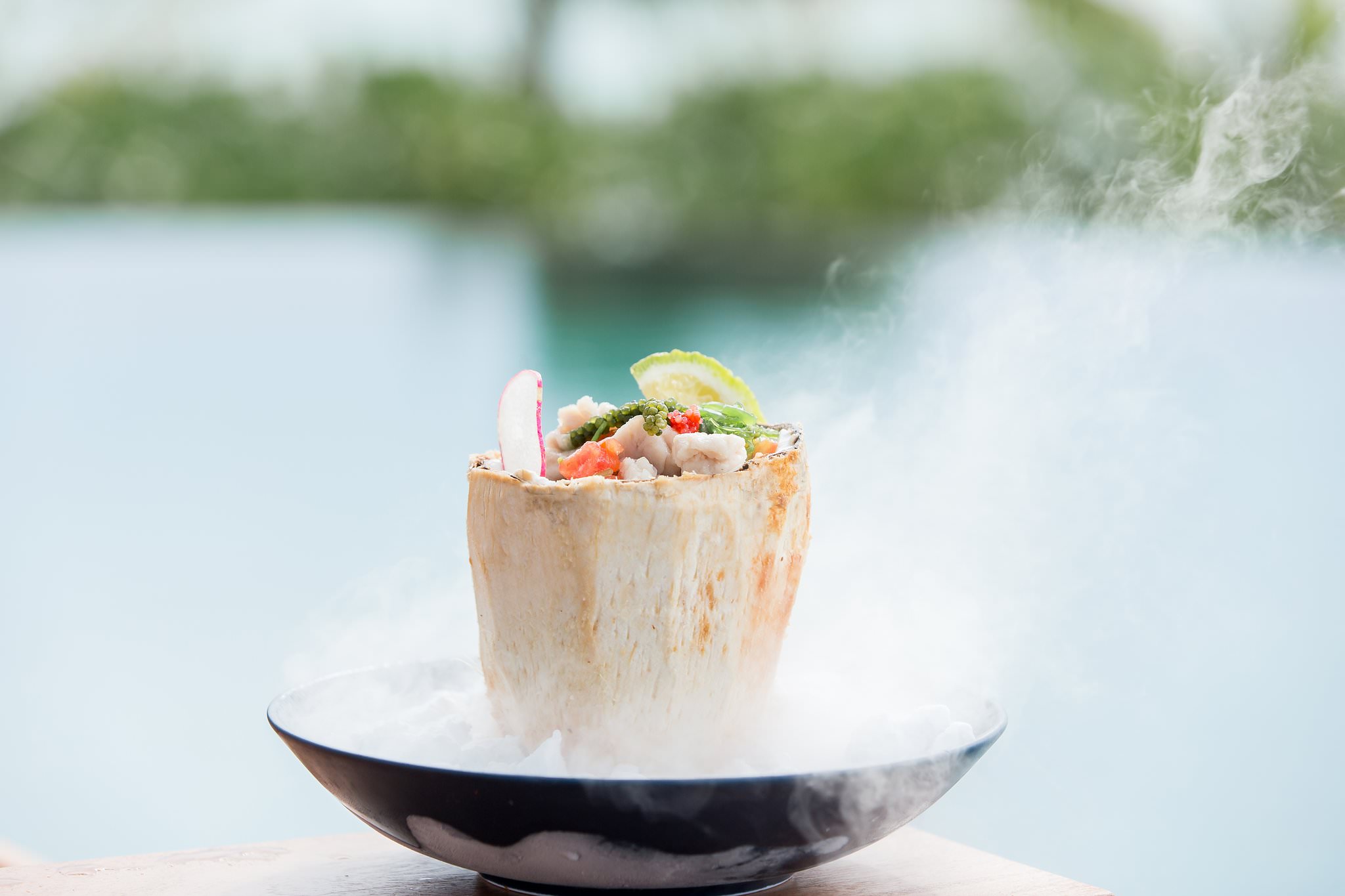 The lunch menu is designed so you can eat with your hands. Tapas and share plates including fish tacos, beef sliders, tree fruit samosas and vegetable platters.
Of course if you prefer to eat with cutlery you may – more substantial offerings include Kokoda, steamed Pacific snapper, lobster and melon salad and tuna Poke Koko bowls.
With long-term Fiji based chef Lance Seeto at the helm, the food is always colourful, well plated and delicious.
Complimentary activities at Malamala include snorkeling, kayaking and paddle boarding, but most guests seemed content to lay by the pool listening to the chilled out music.
Day passes to Malamala including transfers are $FJD169 and include access to the beach club, complimentary Wi-Fi, towel service and non-motorised sports equipment. Cabanas including your own private butler are just an extra $FJD75 for two people or $FJD150 for the Grand Cabana (up to eight people).
Book online or at Port Denarau marina. Transfers from the Coral Coast are also available.