Fiji
Ocean Action
In this, the Year of the Reef, it seems Fiji is really taking its responsibility seriously when it comes to environmental action with everyone cleaning up their act. Laura Waters not only revels in the wonders of the reef near Volivoli on the north coast of Viti Levu, she finds activists encouraging guest clean-ups.
January 16, 2019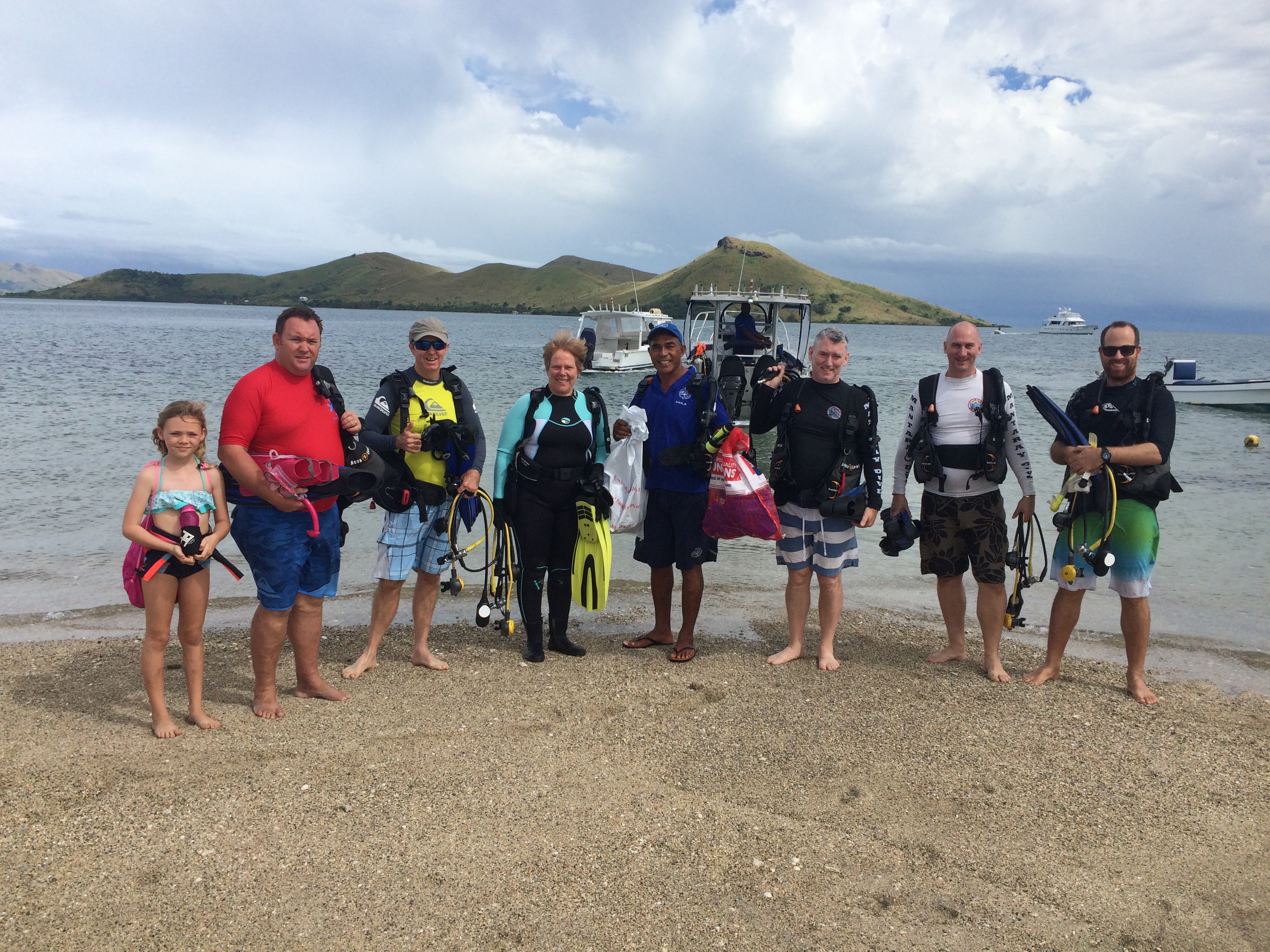 Rebecca Murphy
January 16, 2019
Diving beneath the ocean's surface reveals a whole new world of fantastical creatures and landscapes. It's a place worth treasuring yet the world's oceans are under more pressure now than ever before with overfishing, pollution and warming waters challenging its health. But with 2018 being the International Year of the Reef, one tourism operator in Fiji is doing their bit to help.
Volivoli Resort sits on the mountainous and green north coast of Viti Levu near Rakiraki, a string of bungalows on a hilltop facing the ocean. Award winning accommodation, a friendly team and their divine sticky pork belly and chocolate brownies are reason enough to visit, yet one of its biggest draws is the world-class diving just a short boat ride away. Fiji is often referred to as the soft coral capital of the world and Rakiraki is a hotspot with the resort's in-house dive operation, Ra Divers, running trips daily.
Vatu-I-Ra Channel is regularly awash with nutrient-rich currents, feeding the mass of lilac and citrus-coloured soft corals and red sea fans that festoon its maze of outcrops and overhangs. Buzzing with fish, the reefs here make for a kaleidoscope of colour that is truly dazzling.
Manager Nick Darling is passionate about preserving this environment and key to his mission is participation in Mangroves for Fiji, a nationwide project that seeks to replant mangroves with multiple benefits. Mangroves are highly effective at sequestering carbon, the increasing concentrations of which are resulting in warmer and more acidic waters that threaten all marine life. "Our ultimate goal is to offset our carbon footprint to become carbon neutral," says Nick. "In order to achieve this we must replant roughly 15 acres of mangrove forest."
The dense and tangled roots of mangroves also help protect and stabilise the coastline against more frequent and intense storms, plus they offer a critical shelter and breeding ground for fish and other marine life. Participating in the program also raises awareness with both visitors and locals on the importance of conservation and the threat of climate change. Guests are invited to help with seed collection, potting propagules to store in the nursery and then replanting them after three months.
"It's a long term project," says Nick. "We hope to see an improvement in the immediate marine life within 5-8 years. Improvements in the climate probably won't happen in our lifetime however this may help future generations."
Minimising pollution is another goal for the resort which also runs regular beach clean ups where up to 100 locals and guests gather to collect any rubbish that might have floated in on the ocean's currents. Combing the seabed and coastline may not sound particularly glamorous but Volivoli turns it into an event with fancy dress, a free barbeque and spot prizes, finally ending the day with a massive beach bonfire and party.
"Our ocean is our future," says Nick. "It plays a crucial part in the regulation of our climate. Protecting the environment in Fiji is all about sustainability and that starts with education." Nick hopes that the actions of Volivoli Resort will go some way to help preserve the stunning reefs of Rakiraki for generations to come.•