Stay
Perfect stays in the Pacific
We've been searching for the best accommodation in the Pacific which is also affordable. Here are two of our favourites, in Samoa and Solomon Islands.
November 11, 2017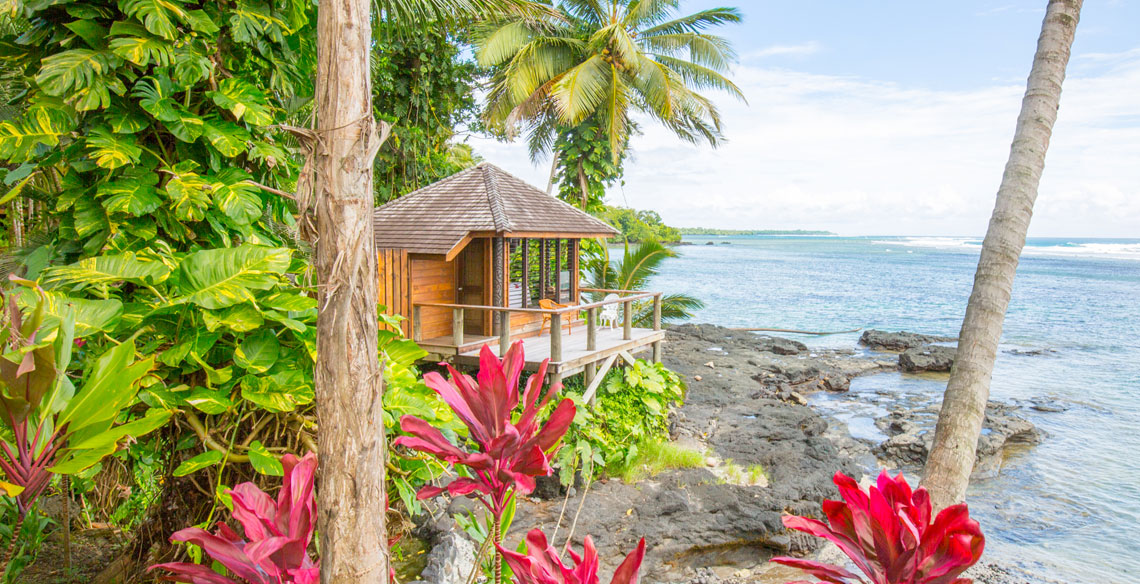 Pacific Island Living
November 11, 2017
Sinalei Reef Resort & Spa, Samoa
Sinalei will soon offer a range of bespoke experience based visitor activities that fall under the Signature Samoa touring arm of the resort, which has been in development for the past year in preparation for its official January 2018 launch.
Nelson Annandale, the tour company's business development manager, says these unique experiences are being crafted with the input of village locals.
"By getting our rural communities involved, we hope to create sustainable opportunities for them, whilst encouraging the preservation of many cultural and historical customs that are slowly being lost to modern development," Nelson said.
Tours include a cooking experience that involves gathering fresh local produce from village plantations and suppliers; a traditional survivor fishing expedition to a nearby uninhabited island, through to a series of art workshops exploring age old tattooing and ukulele playing/building techniques.
Each of the tours aims to get visitors interacting with village locals and their customs in an organic environment, for a 'look-in on the real Samoa'.
"We want to focus on authentic experiences that differ from the run of the mill island tour, as we know that many travellers nowadays want to get off the beaten track to experience adventures that are truly different. Samoa has a lot of unique activities to offer the world and would like to show them how to go about it," he said.
The tours are available to all visitors including in-house guests and can be booked either through the resort or direct with Signature Samoa.
For tour and general resort enquiries contact: reservations@sinalei.ws
info@signaturesamoa.com
or call +685 25 191.
Coral Sea Resort & Casino, Solomon Islands
Since its opening in December 2015, the Coral Sea Resort & Casino has been considered a fresh addition to Honiara. Now with 35 hotel rooms in total, the resort offers a boutique accommodation experience. In addition to five luxury waterfront villas, the hotel has suites, starting from SBD1,500 per night.
The 30 new suites span three floors, with locals and resort guests welcome to enjoy a seafront bar, restaurant and casino. Designed by IDLE Arch Studio (Melbourne), the casino resort now employs 250 people. Management is determined to establish its presence in Honiara with a cutting-edge and vibrant hotel.
The latest development has added a new dimension to the local tourism sector, offering the luxury and comforts of a state-of-the-art hotel alongside the famous Solomon Islander hospitality.
Set on the water's edge of Town Ground, the suites boast spectacular views of the Pacific Ocean, the surrounding islands and tropical gardens.
The workmanship and eye for detail are obvious throughout the new suites where local artists' creativity takes shape in a most delightful way – each suite exhibits a unique element, whether it is the colourful canvas or the hand-carved art pieces.