Samoa
Samoa Picks
We love Samoa, here are a few tips on what to do and drink whilst you are spending your days and nights in this beautiful country, they don't call it Beautiful Samoa for no reason. Enjoy.
January 24, 2019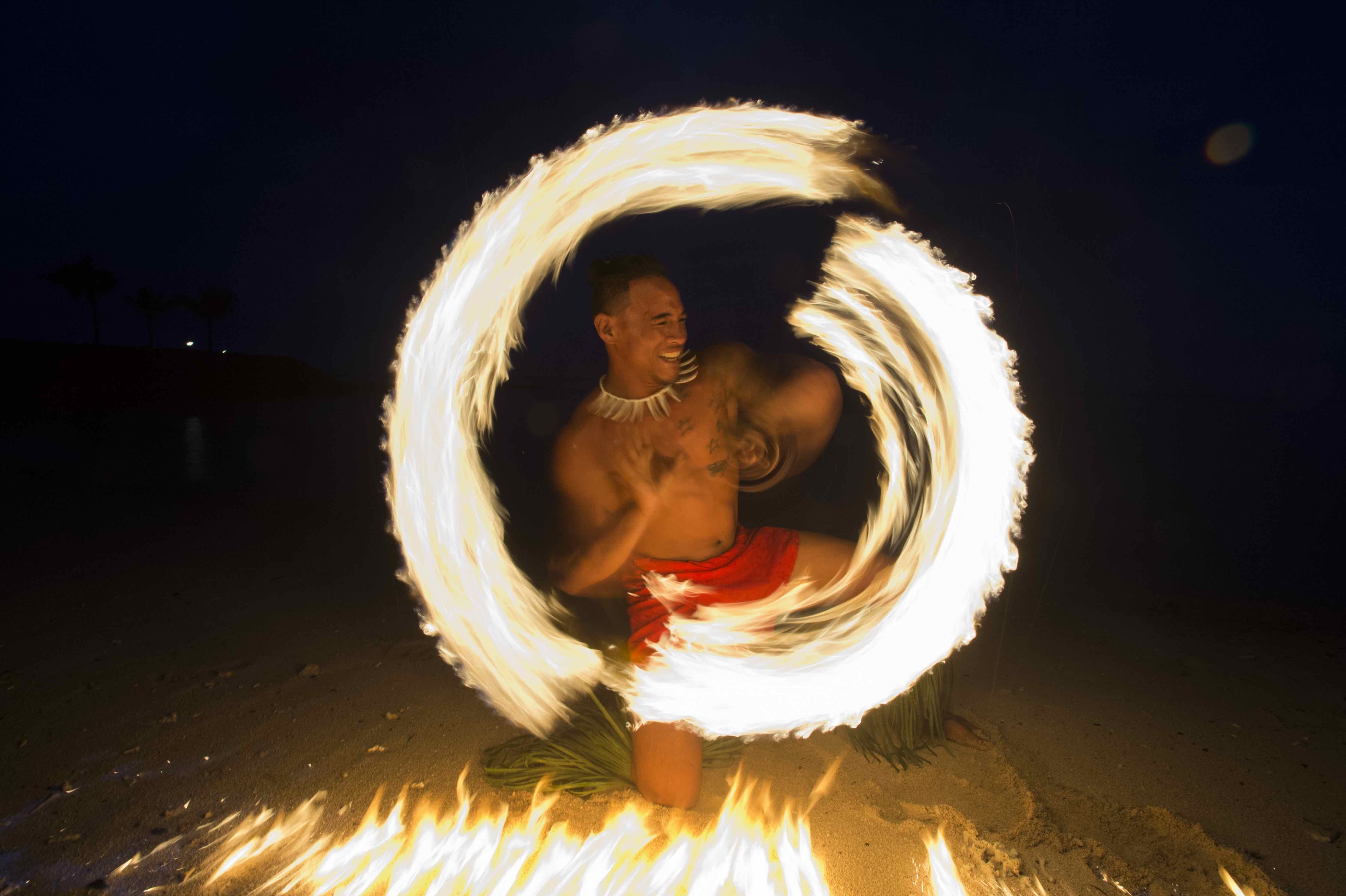 Rebecca Murphy
January 24, 2019
Not just any dance troupe
Most resorts throughout the Pacific put on fire shows, cultural dances, kava tasting and village nights but we think we've found the best – Ladies' Night at Taumeasina Island Resort in Samoa.
Samoans are known for their athleticsm but the dancers at Taumeasina are somthing else, entertaining the crowd each Wednesday night with an hour of cultural, traditional and modern dance. The dance crew is all Taumeasina staff – from the activities supervisor to F&B and spa staff.
The performance is lively and the focus is on fun. Often hosted by Sky City Casino's Cindy of Samoa, guests are encouraged to join the boys and many do – the music is so much fun you can't help yourself.
Taumeasina's GM Nathan Bucknall said ladies' night has become the most popular night of the week at the resort – and no – it's not just for ladies! Both sexes are welcomed to join in the fun. Guests from other resorts are also welcomed.
Shop til you drop
Every island has its own unique handicrafts, local culture and traditions bought to life through art and craft, and Pacific Jewell in Samoa has curated a great selection. Owners Vivienne and Paul have created a beautiful space filled with gorgeous displays of local art, their passion plain to see when wandering through their two locations in Apia.
Pacific Jewell's main focus is to assist in promoting local, handmade handicrafts from the community that surrounds them, carrying only the best range of Samoan carvings and wooden artefacts. The local Samoan hardwood, Ifilele, is skilfully crafted by master-carvers and etched with traditional designs and motifs. All handicrafts are created with locally sourced materials, most importantly this is a direct way to ensure that we give back to the artists.
From historic authentic war-clubs to beautifully carved platters and tanoa (kava bowls), the broad selection will ensure you won't leave empty handed.
A must do is to book in a visit to the work room and watch the hand blocked Elei (Samoan fabric prints) on Siapo (tapa cloth) being created, the vibrant fabrics and skills don't disappoint. The designs themselves depict the natural environment and are hand painted with natural dyes on to carved wooden panels. This tradition is being preserved here resulting in a fantastic hand blocked range from napkins and table runners to cushion covers and bed spreads.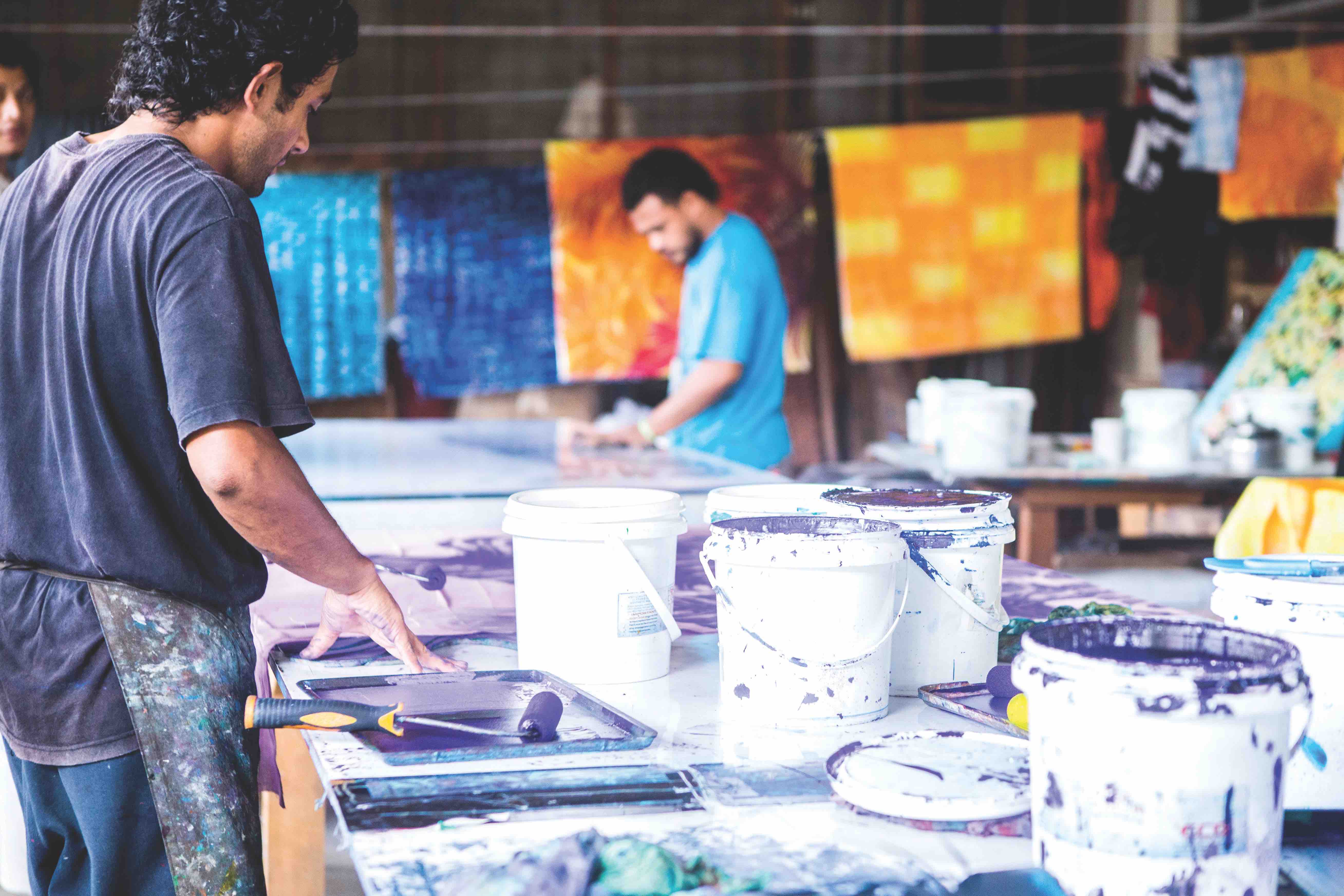 With Vivienne and Paul's exquisite taste and eye for detail it's very easy to see why you can get easily carried away. "Samoan culture is rich and runs deep", Vivienne reminds us.
Visit the showroom and garden café at Levili or the city store in the SNPF Plaza when in Apia, or shop online at pacificjewellsamoa.com.
Samoa's own beer
In 2012 after many years of research Samoa's first locally owned beer was launched, Taula.
Owned by a local Samoan family, they wanted to create a range of beers suited to the local market but thanks to a team of dedicated brewers, Taula has become popular with the expat, visitor and export markets as well.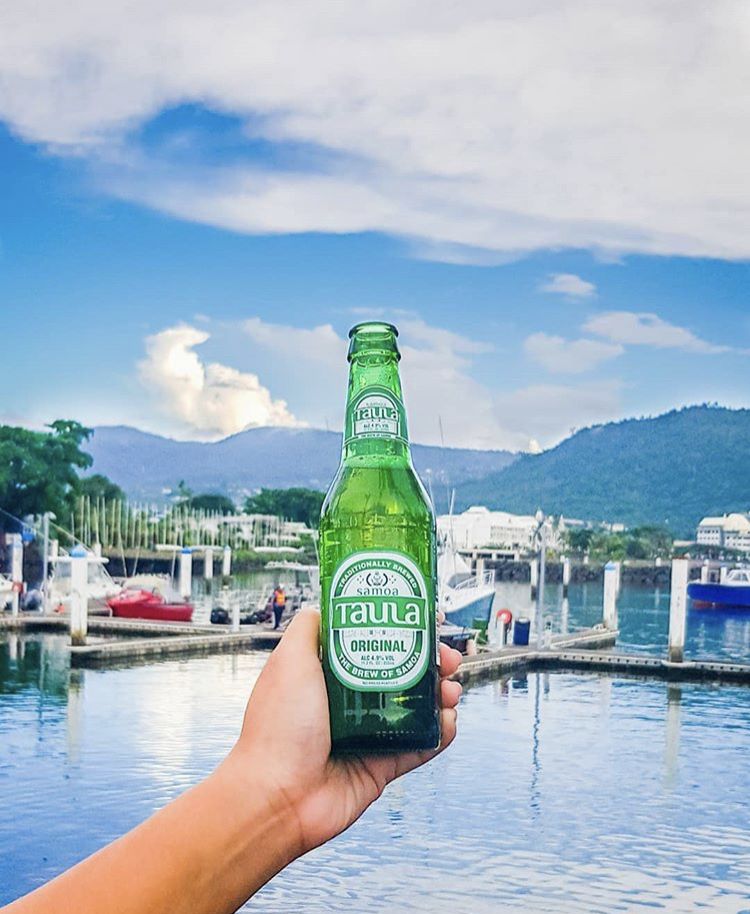 The range now includes Taula Original, a clear, smooth beer with a subtle hoppiness and mild bitter finish; Taula Strong Lager 7.0% available in 660ml bottles – a crisp, smooth lager with a sweet finish. Not to be taken lightly. Not for the 'mosi'; Manutagi Pilsner 4.9%, a full body beer with a floral aroma and a pleasant balance of hoppiness and Sama Export 4.6% available in 330ml bottle only. This is a light, summery beer with pleasant aroma and delicate hoppiness. Try it with a slice of lime.
All Taula beers are brewed in Apia under the supervision of a Kiwi craft beer specialist.