Pacific Islands
Surf, Dive & Ski in the South Pacific
Deborah Dickson-Smith rounds up the best surf and dive spots in Samoa, Solomon Islands, Fiji and Vanuatu.
February 26, 2019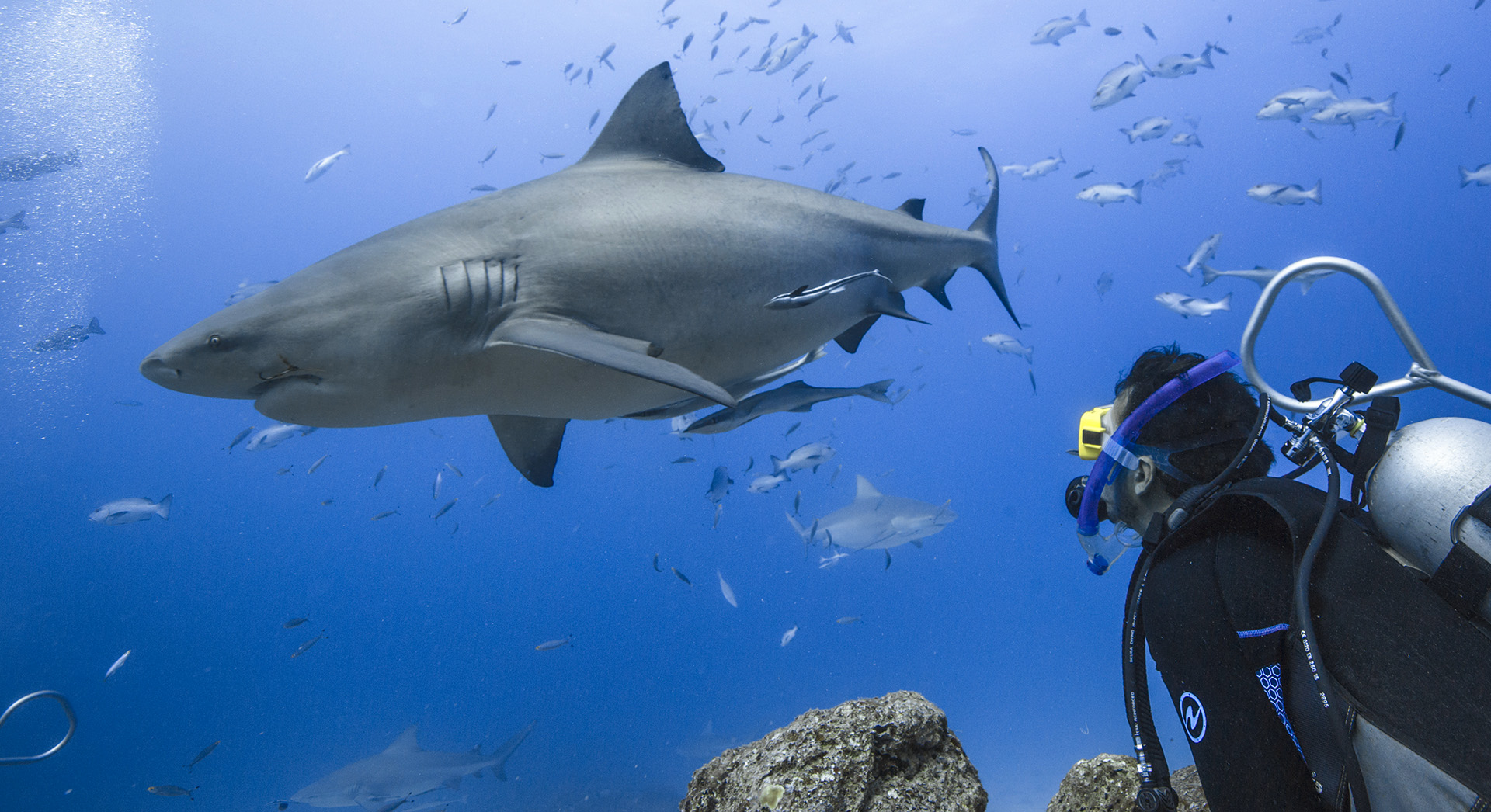 Rebecca Murphy
February 26, 2019
The islands of the South Pacific are as varied as they are vast, a mix of tall volcanic peaks and lush green interiors, coral cays and white sandy beaches surrounded by turquoise lagoons and some of the longest barrier reefs in the world. All of this adds up to great surf breaks, stunning underwater landscapes and some exhilarating downhill skiing.
Surf…
Fiji is home to one of the seven wonders of the surfing world: Cloud Break, and there are plenty more decent surf breaks in the Mamanuca Islands and along the Coral Coast including Frigates Passage, just outside Beqa Lagoon.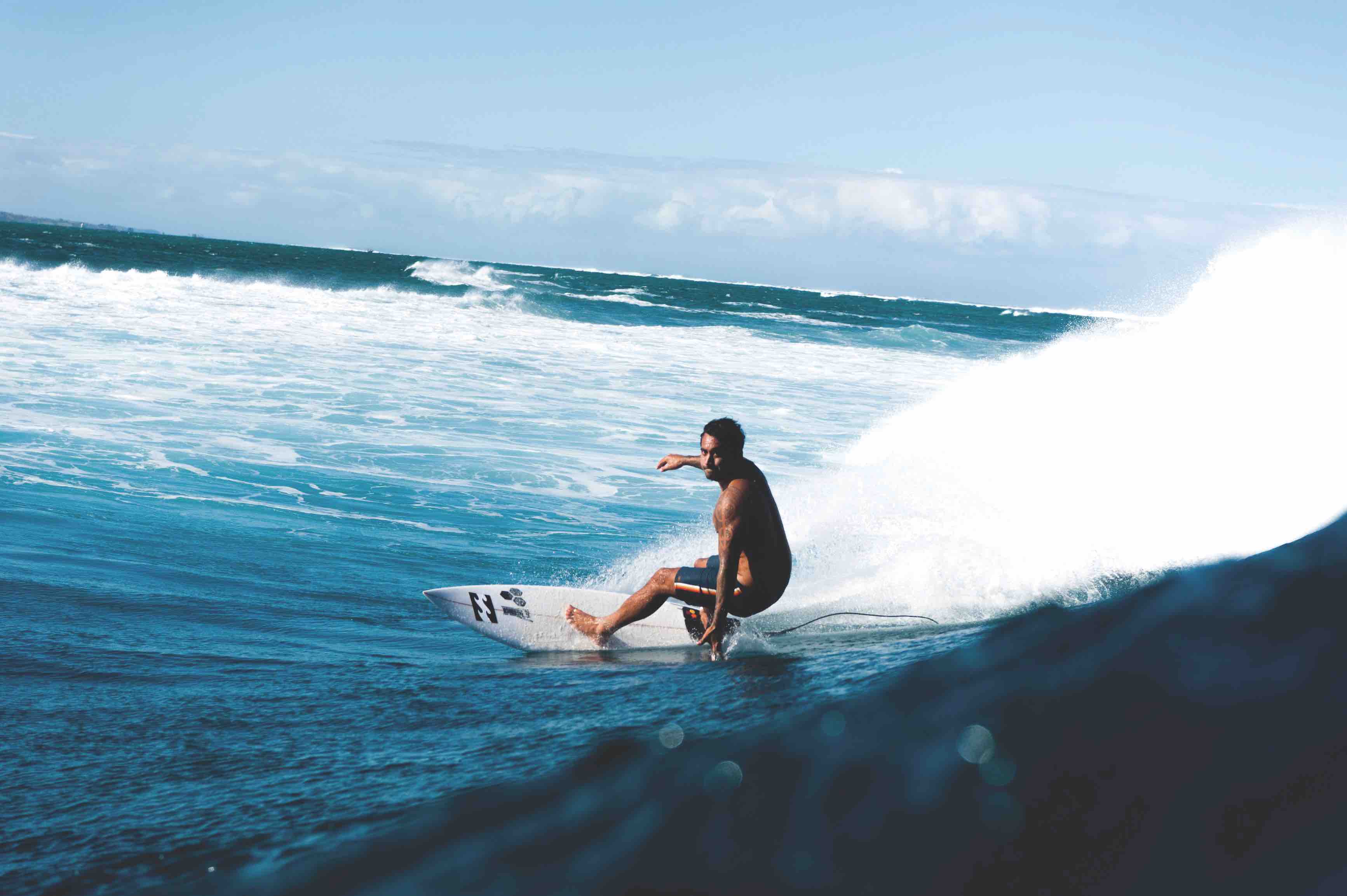 Cloudbreak, made famous by the likes of 11-time World Surf League champion Kelly Slater, was once the exclusive domain of well-heeled surfers able to pay the hefty daily rate to stay at the Tavarua Island Surf Resort. While the resort continues to control access to this legendary surf break, you can now surf Cloud Break while staying on one of the nearby Mamanuca Island Resorts such as Barefoot Kuata Resort or Six Senses Fiji. The best resort for Frigates on the Coral Coast is Waidroka Bay Resort, a surf, dive and yoga retreat situated directly opposite the surf break.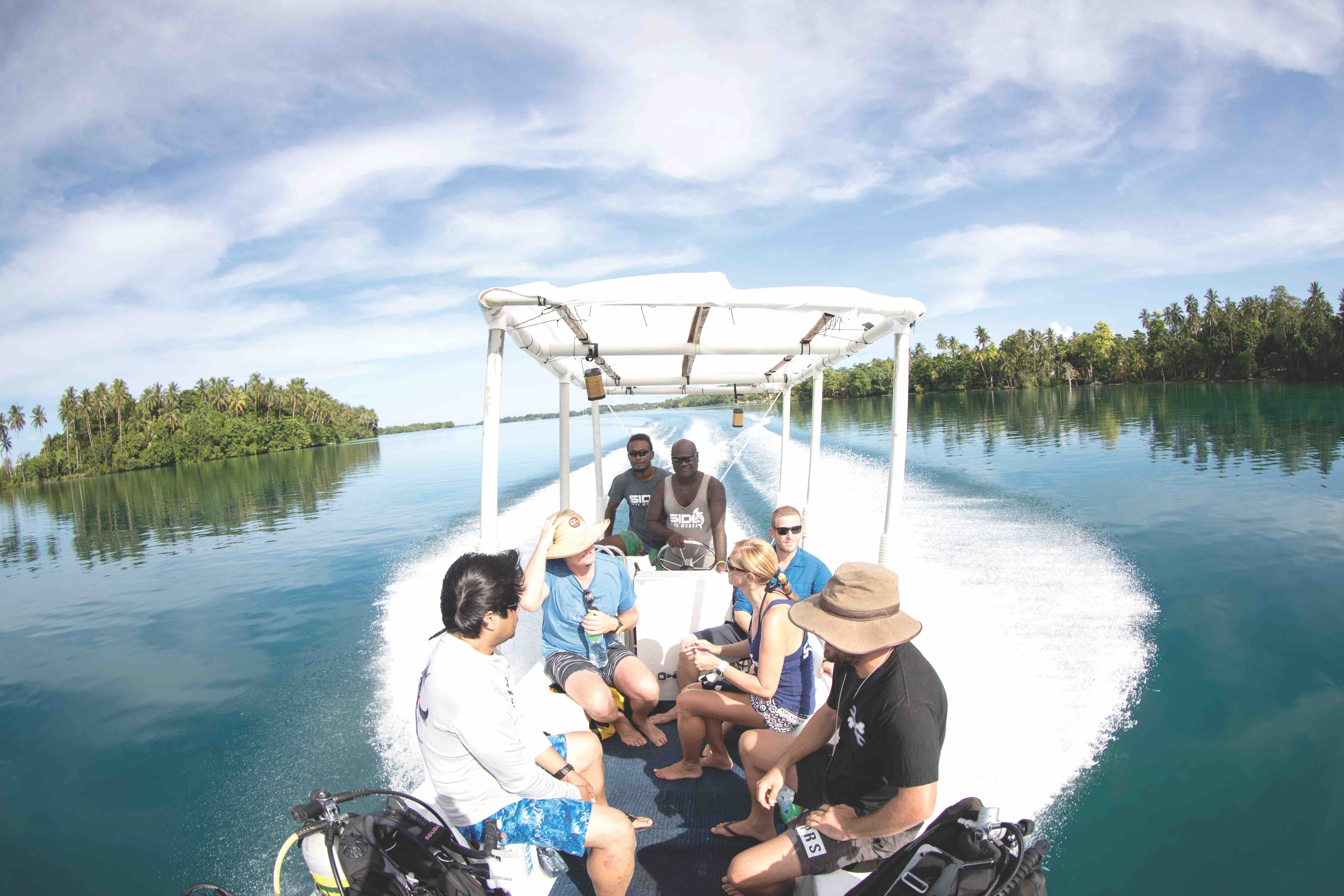 If it's uncrowded waves you're after, on a surf trip to the Solomon Islands you will probably be the only surfers in the water and you might even get naming rights. Surf's up between November to April, and Gizo is one of the most accessible surfing destinations, with surf trips run by Fatboys and Sanbis Resort. Arguably the Solomon's best wave, Tai, is found on the island of Malaita at Solwata surf camp and there are also world-class waves on Santa Isobel at Papatura Island Retreat.
Uncrowded waves can also be found in remote Papua New Guinea (PNG), with some of the best, near Kavieng in the New Ireland Province, between November and April.
In Samoa, the best year-round breaks can be found on the south coast of both main islands, with hotspots including Lano and Nananoa Beach, and between December to March on the north coast at Manase and Fagamolo. The south coast's best breaks are within easy reach of both Coconuts Beach Club & Spa and Sinalei Reef Resort.
Tonga has two very distinct seasons for surfing, with a consistent north swell from November to March, south swell from April to October and plenty of reef breaks to be found along the coast of Ha'atafu, the most famous of which is 'Corners' which breaks in both summer and winter.
Surfing is in its infancy as a recreation in Vanuatu, however there are some decent breaks off Efaté at Breaka's Beach Resort and nearby Pango and Erakor Points.
Dive…
With rich biodiversity in the north, volcanic islands in the south, and hundreds of WWII wrecks, the South Pacific is an underwater paradise for scuba divers.
Situated at the eastern tip of the Coral Triangle, the reefs surrounding Papua New Guinea and Solomon Islands boast incredible biodiversity and both countries were also the scene of some fierce naval battles during WWII, so the lagoons are littered with wrecks.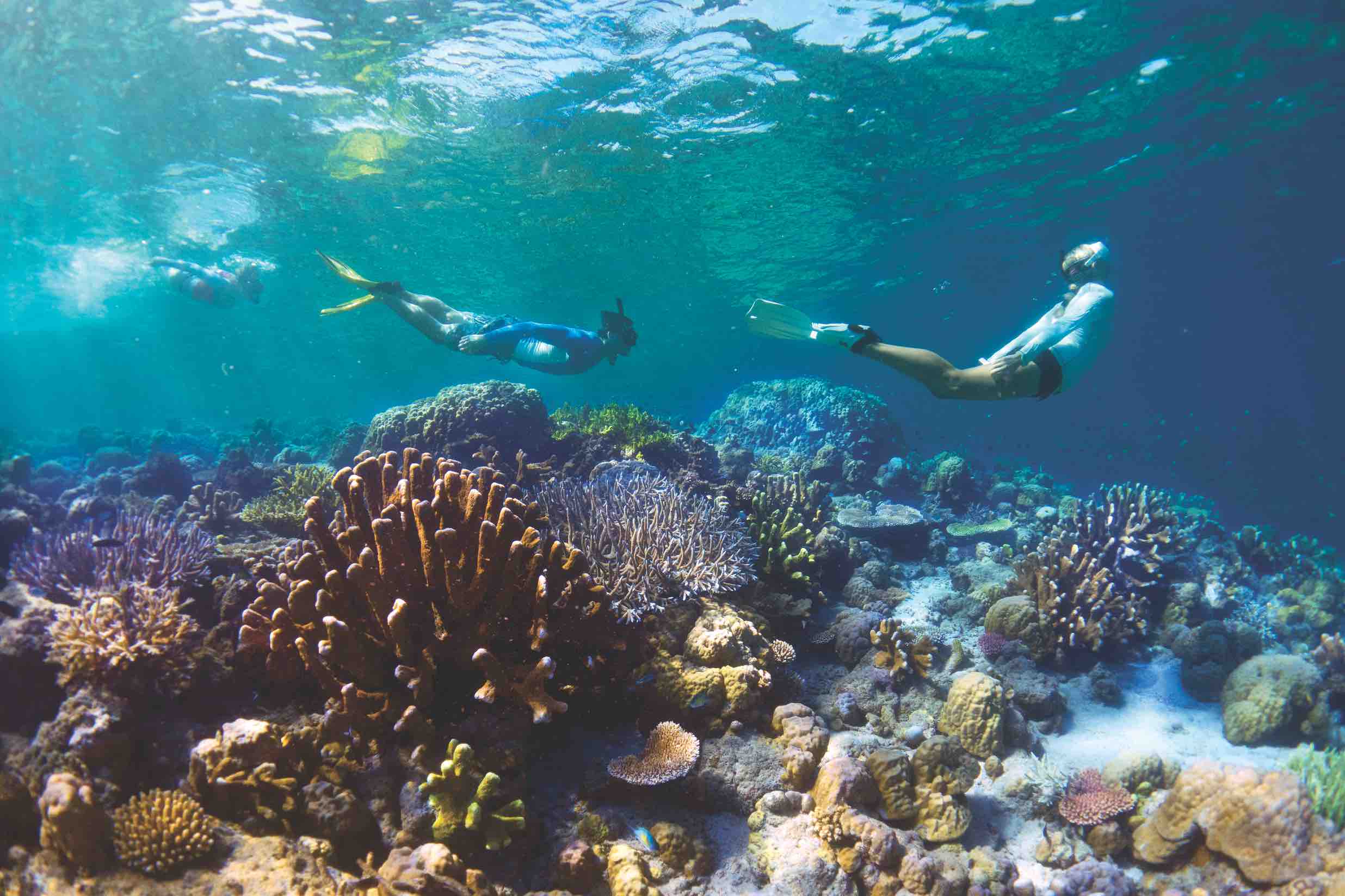 The passage of water by the Solomon's Guadacanal in particular contains so may WWII wrecks it has been renamed 'Iron Bottom Sound, and in fact, wrecks are still being discovered quite frequently, some in very deep water, others accessed a short swim from shore. One of the easiest ways to get to the Solomon Island's best waves is on a Solomon Island Discovery Cruise, a seven-day cruise around the Florida and Russell Islands which offers surfing, stand up paddle boarding, kayaking, free diving and scuba diving for passengers.
Gizo, Munda and Uepi in the Solomon's Western Provinces have some of prettiest coral reefs; dive sites with names such as 'Grand Central Station' and 'Alice in Wonderland' give you an idea of the busy and beautiful underwater world you're likely to see.
Fiji has long been famous as the 'Soft Coral Capital of the World', with five soft coral hot spots around its 300 islands, including the Rainbow Reef in Taveuni and Bligh Water north of Viti Levu, some of the most colourful reefs you're ever likely to see, however these days Fiji is even more famous for its shark dives.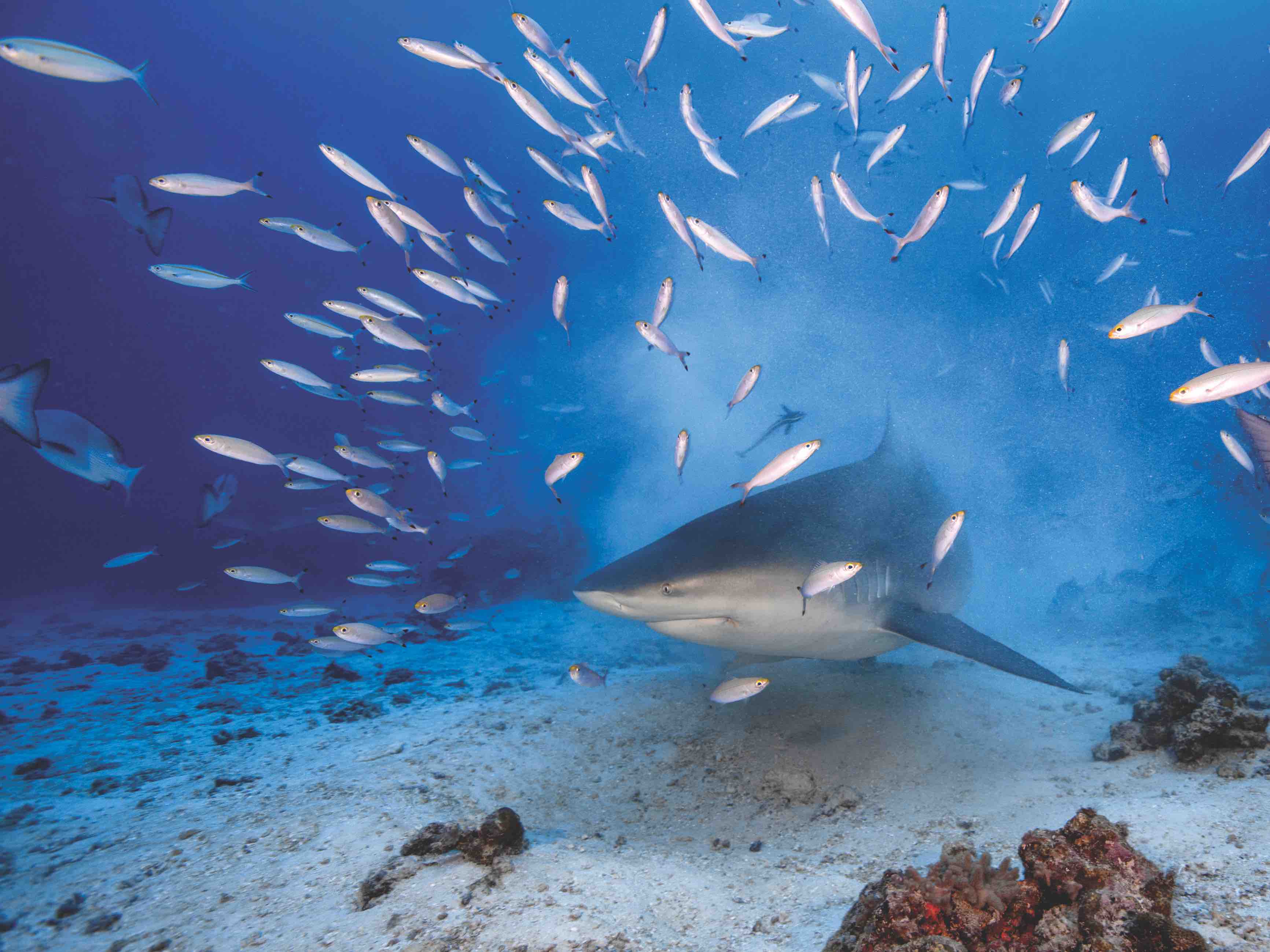 Fiji now has four shark dive experiences, with three in Beqa Lagoon and one in the Yasawa Islands. In the Yasawa Islands, Barefoot Kuata Resort's 'The Awakening' shark dive can even be experienced by non-divers as an introductory 'Discover Scuba Dive'. Each shark feeding site attracts a range of species including nurse sharks, reef sharks and bull sharks, with Beqa Lagoon Resort's 'Cathedral' shark dive also attracting tiger sharks.
At over 180 metres in length, the SS President Coolidge is one of the largest ship wrecks in the world, and has been attracting divers to Vanuatu's Espiritu Santo since the 1980s. Divers have been known to spend an entire week exploring the wreck's hidden treasures, jeeps in the cargo hold, medicine supplies in the surgery and 'The Lady' a bas-relief of an Elizabethan lady and her horse located in the ship's old dining room – it's traditional to give her a kiss. Coral Quays Resort offers fantastic diver accommodation and tech diving, courses and dives on secret reefs around the island.
… and ski.
The South Pacific is not the first place you think of for a skiing holiday, however the volcanic landscape of New Zealand offers some of the world's most exhilarating downhill runs, and people have even been known to ski down the black volcanic ash slopes of Vanuatu's Mt Yasur, an active volcano on the island of Tanna.
New Zealand's largest ski area is on the North Island at Mt Ruapehu, also on the slopes of an active volcano, but on a more traditional white surface. It's the largest active volcano in New Zealand and home to two mountain resorts; Whakapapa and Turoa.
The South Island has an even greater variety of mountain resorts including Coronet Peak and The Remarkables in Queenstown, nearby Cardrona and Treble Cone and Canterbury's Mt Hutt, all of which have a wide variety of terrain with runs suitable for everyone from beginner slopes to hard core heli-skiing.