Play
Surf's Up in Samoa
Craig Tansley discovers Samoa is one of the most under-rated surf destinations in the whole world, and gets to the bottom of the curious name given to one of its popular wave sites.
July 11, 2018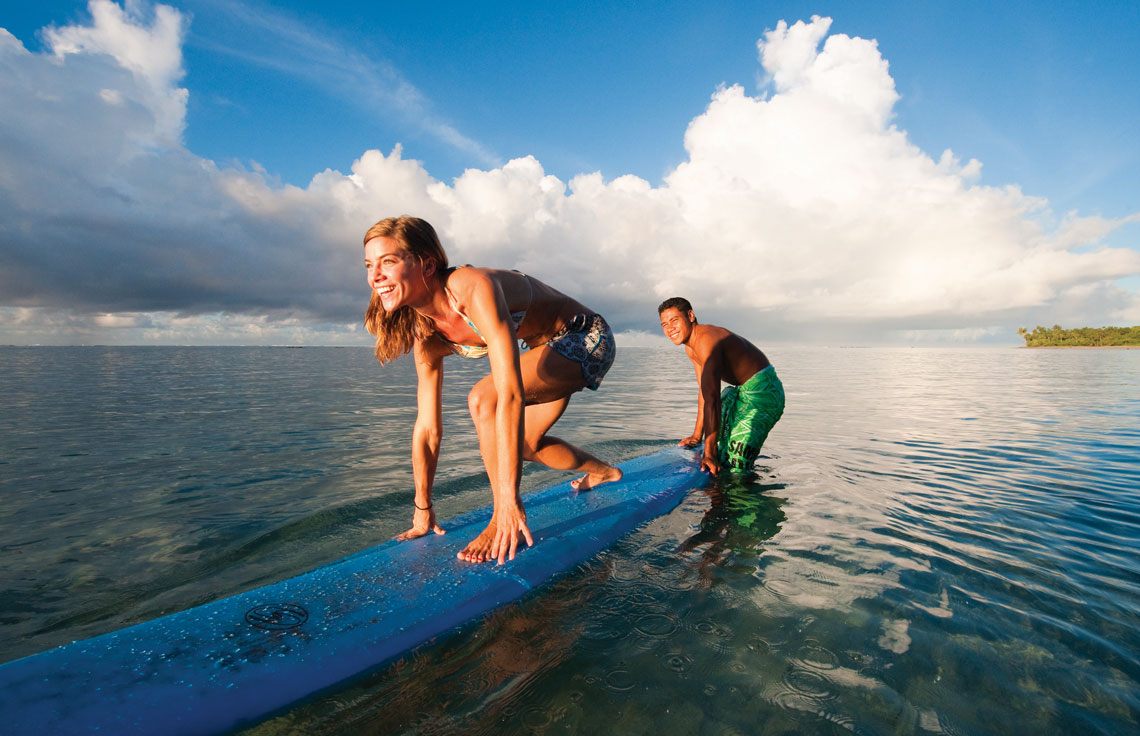 Pacific Island Living
July 11, 2018
On my first night in Samoa, I'm told we'll be surfing a spot called 'Skin Grafts' tomorrow morning. "Do you want to know why it's called 'Skin Grafts'?" my surf guide asks. "There was this guy who surfed it and he landed bum first on the reef, it's shallow there," he answers his rhetorical question. "They flew him back to Hawaii for a skin graft, they took skin from his other cheek, but it went septic. Now he has a huge patch of scar tissue on both cheeks and a surf spot named after his bum."
But I should've known there'd be stories to tell – after all, tall surfing tales have been doing the rounds here since Captain Cook sailed the Endeavour through these waters. "I could not stop but to ponder how much pleasure the native men were having riding their wooden crafts towards shore with cascading walls of water breaking behind them," Cook noted in his journal. It's believed – even many Hawaiians will agree – that surfing started in Samoa over 2000 years ago.
However, unlike Hawaii, very few locals surf. There's been little to do with surf culture and surfers must bring their own boards and equipment in. Surfing's not a part of everyday life like it is in Hawaii or Tahiti. But as a result, it's still possible to feel like a pioneer – in a world where the perfect wave has been discovered by surfers from every continent on Earth, it's reassuring to know there's still a place where you can feel like you're discovering waves for the first time. It means you can still get surf breaks entirely to yourself on many occasions.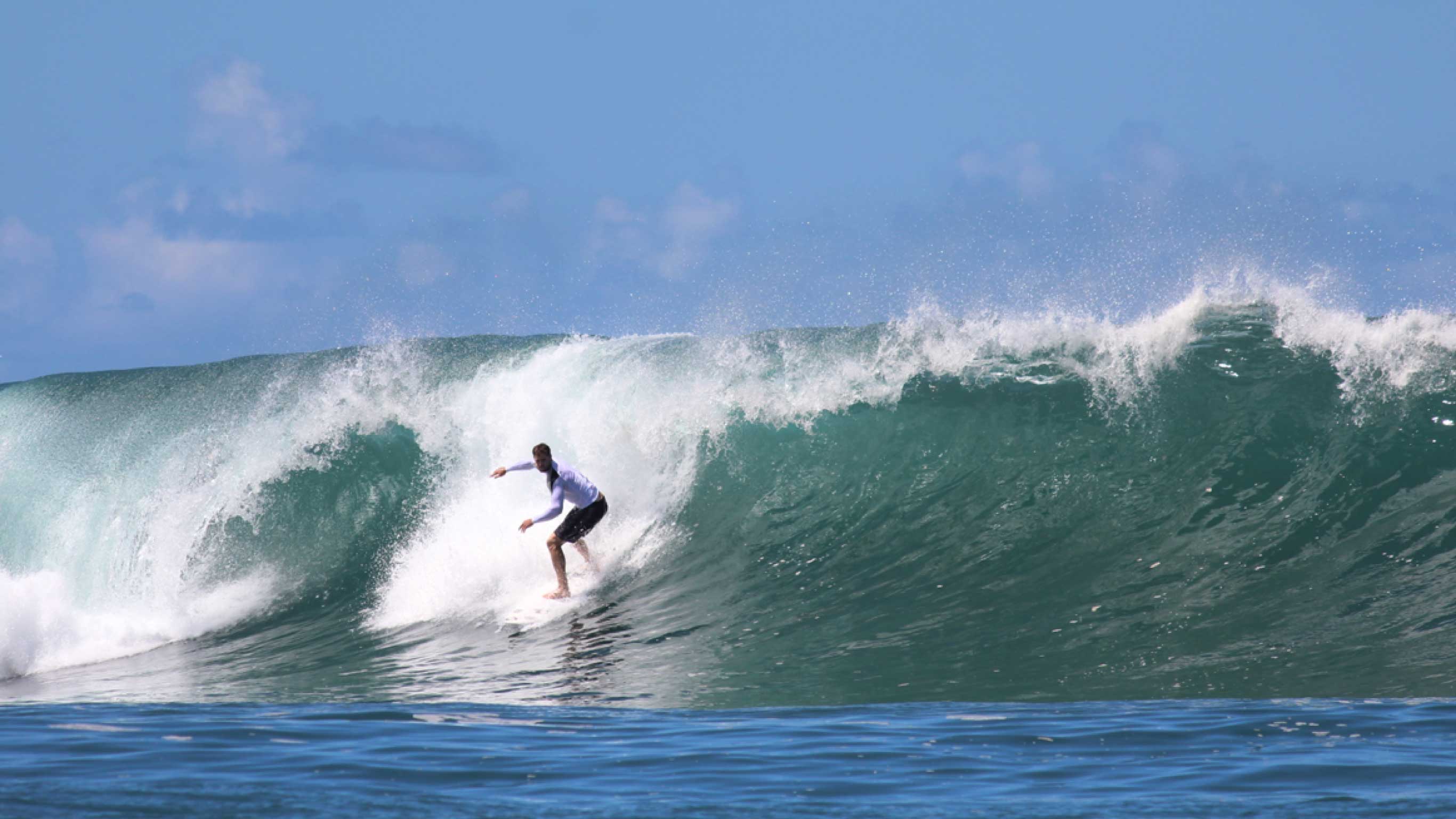 Surf Somoa – Pacific Island Living Magazine
My fale at Maninoa Surf Camp, on the southern coast of Samoa's main island of Upolu, is situated just beside the lagoon, which runs out to the barrier reef encircling Samoa.
In the morning my surf guide collects me, and we motor off in a small runabout over a lagoon that looks transparent in the morning light.
We arrive at 'Skin Grafts' and it's impossibly perfect. These aren't the mushy, crumbly waves I'd surfed through an Australian summer, each wave here peels off so perfectly that even a non-surfer would appreciate the geometry of them.
A wave approaches and I take off and the water rushes up around me. I'm intimidated on this first wave by the brightness of the coral and the tiny fish swimming below me and so I fall. Well, I figure that's what caused it. But even here where it looks shallow I don't touch anything; when I gather my board I can't feel the reef under my feet at all.
And that's the appeal of Samoa to surfers. There's breaks here that could scar a surfer for life. But even in this select part of Samoa there are more than 16 rideable surf breaks within a 15-minute boat ride of each other, some of which break in relatively deep water (still over reef though, there are no sand-bottom breaks here). Samoa has two distinct seasons, but the water's warm all year – the dry season from May to October which attracts huge swells up to three metres in height – or the wet season from November to April when the swell size tops out at a metre-and-a-half. So you can surf it year-round, unlike Hawaii, for instance, which really only breaks in winter.