Play
Tanna, Into the Mystic
Craig Tansley discovers an island lost in time that's just 45 minutes from Port Vila but centuries from modernity. Photographs by Tom Vierus
June 19, 2019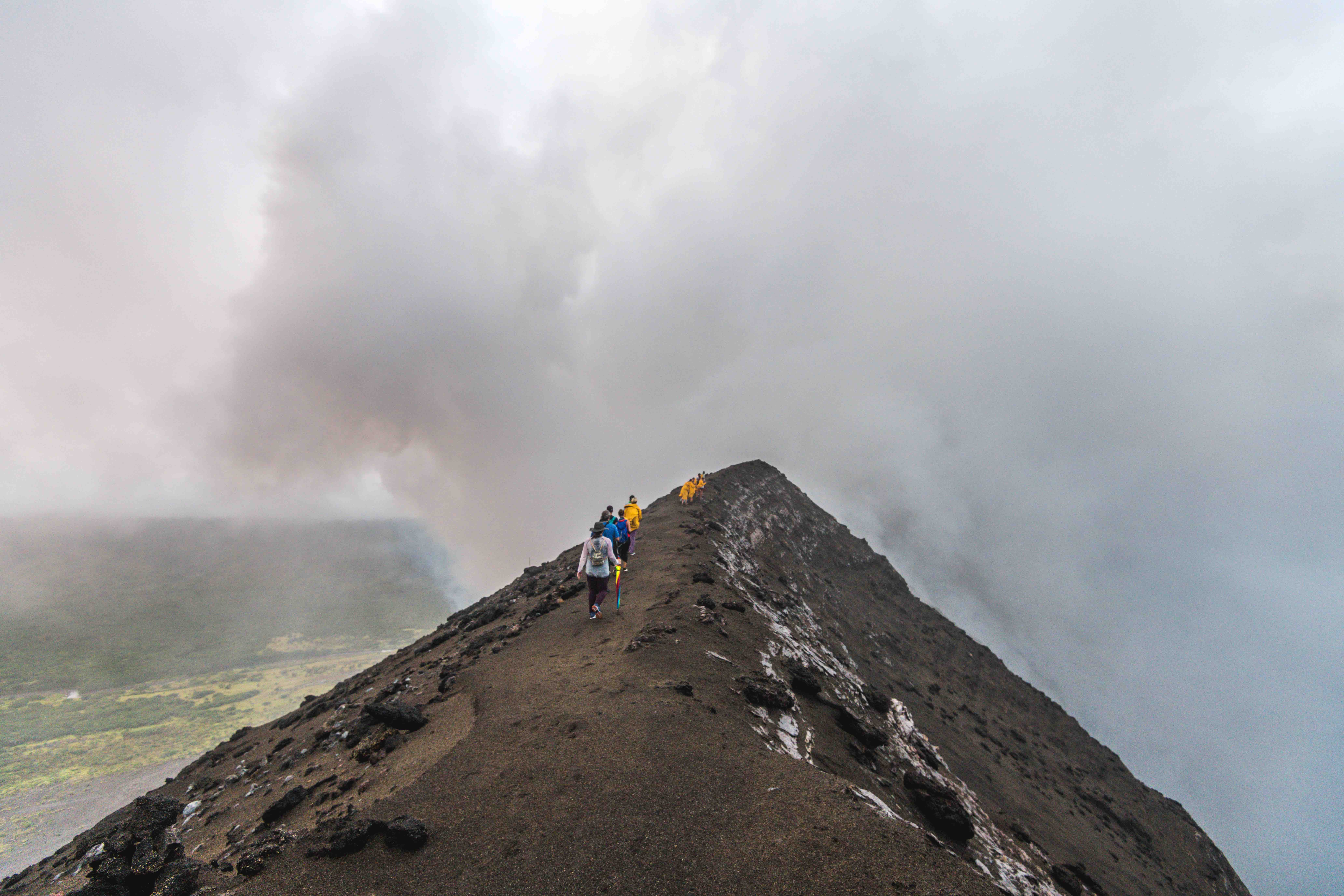 Pacific Island Living
June 19, 2019
Tiny local children race after us as we make our way slowly across a landscape of deep, pot-holed dirt roads. Even their parents and older brothers and sisters wave manically as we drive slowly by. It feels like I could well be the only white man left on earth amongst locals who still wear costumes made from wood bark and leaves and still live as they've done for hundreds of years.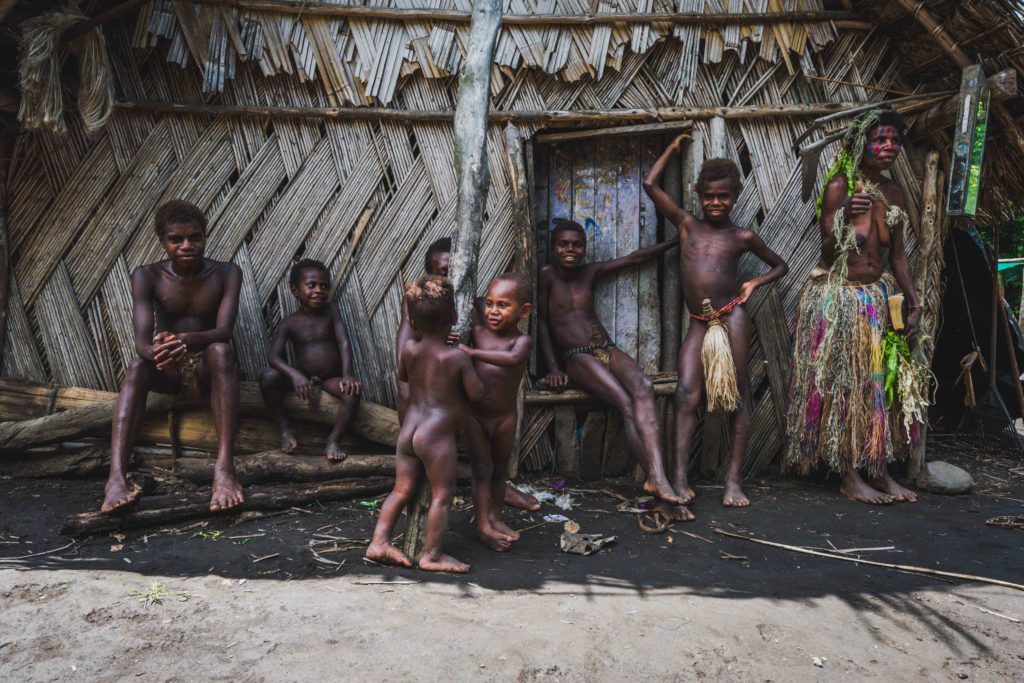 So far I've yet to see one Coca Cola sign on this entire island, and it's like McDonalds or Starbucks never existed (and you certainly won't see one hotel chain). I'm on my way to one of the world's most accessible live volcanoes – here there's an active volcano (Mt Yasur) which allows you to sit on its rim and peer deep into its pit. That I'm not in Africa, or the wild jungles of Borneo, is perhaps the strangest part of this adventure. In fact, I'm just four hours from Australia (and two flights). Often overshadowed by its more famous neighbour Fiji, Vanuatu offers Australians an inexpensive and accessible taste of how good the world might've looked if we didn't mess with nature. Here on the island of Tanna, I feel like an early explorer, there's barely any TV here, nor electricity, or cafes and restaurants (outside of resorts). The island's 20,000 or so inhabitants turned their back on modern ways introduced by the missionaries preferring the traditional way of life. Most of them still live simple subsistence lifestyles, residing in grass huts in the forests of Tanna.
On the first day of my stay, all the local workers at my accommodation leave suddenly. There's much excitement, apparently the devil's been found deep in the forests and they all must look for their tribal leader to ward off its evil spirits (the devil's rumoured to be nothing more ominous than a pig).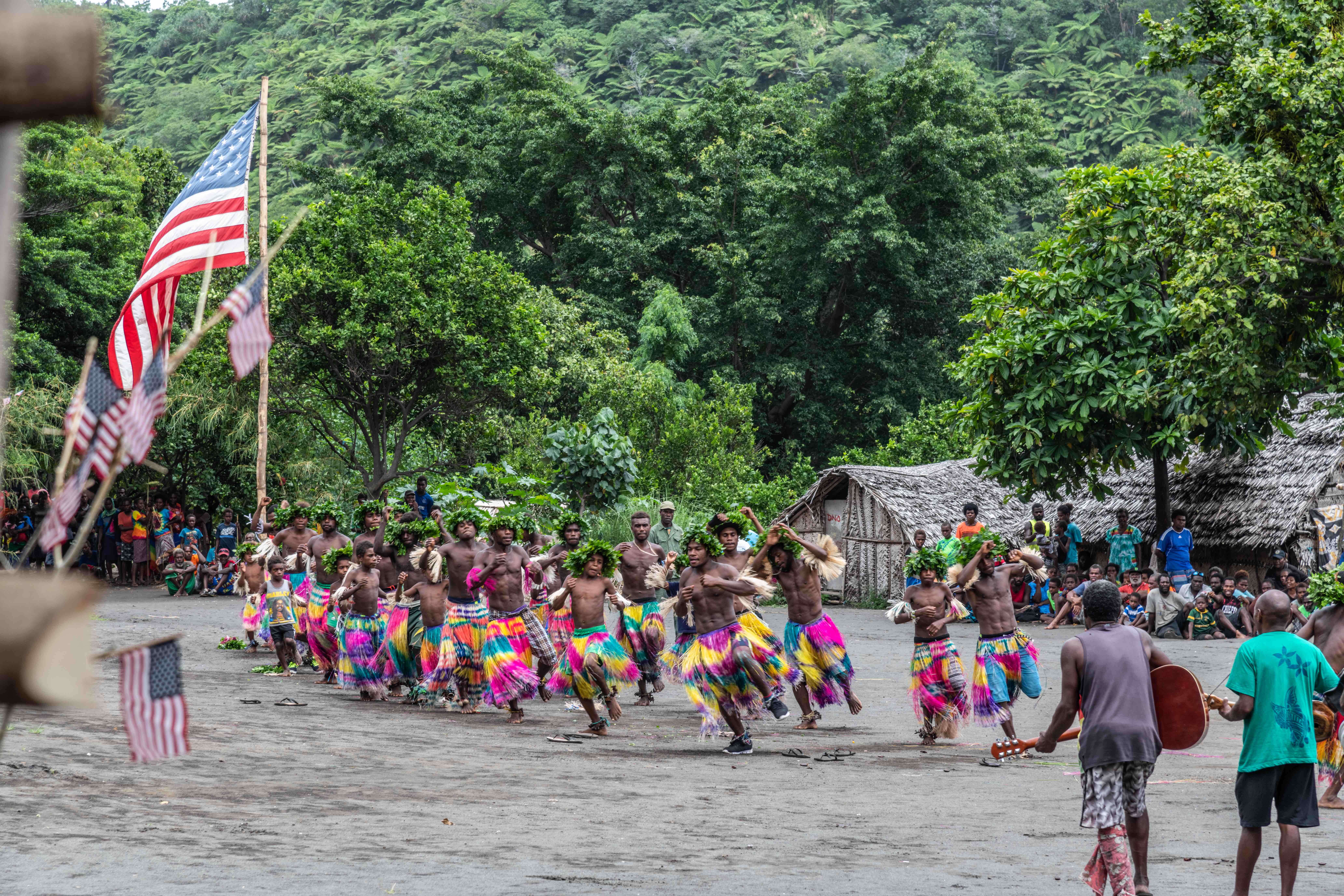 On the eastern side of the island, a different tribe to this one gather to dance each Friday night to celebrate John Frum, an American deserter who stumbled upon these parts while stationed near here in WWII. When he stumbled upon the villagers he told the gathered he was "John from America", John Frum stuck and to this day locals are still waiting for their God to return (then, of course, there's the Prince Philip cult – who met the Queens's husband in the 1970s and still regard him as their anointed leader, anxious for him to return).
But then, Tanna is like nowhere else you'll experience. Take a 4WD tour to Mount Yasur and experience the kind of adrenalin activity bungy jumpers could only dream of. After driving to the base of the volcano, I must walk another 5 minutes to the rim of the massive crater.
I peer down and can't believe my eyes, it's like looking into the proverbial pits of hell. Massive chunks of boiling rock spew into the air, some as big as Volkswagens, and the noise that accompanies them would make even the bravest tourist skip a heart beat.
Here you'll sit watching earth's greatest light show till late at night, when you take the return journey home to one of several resorts built right on the coastline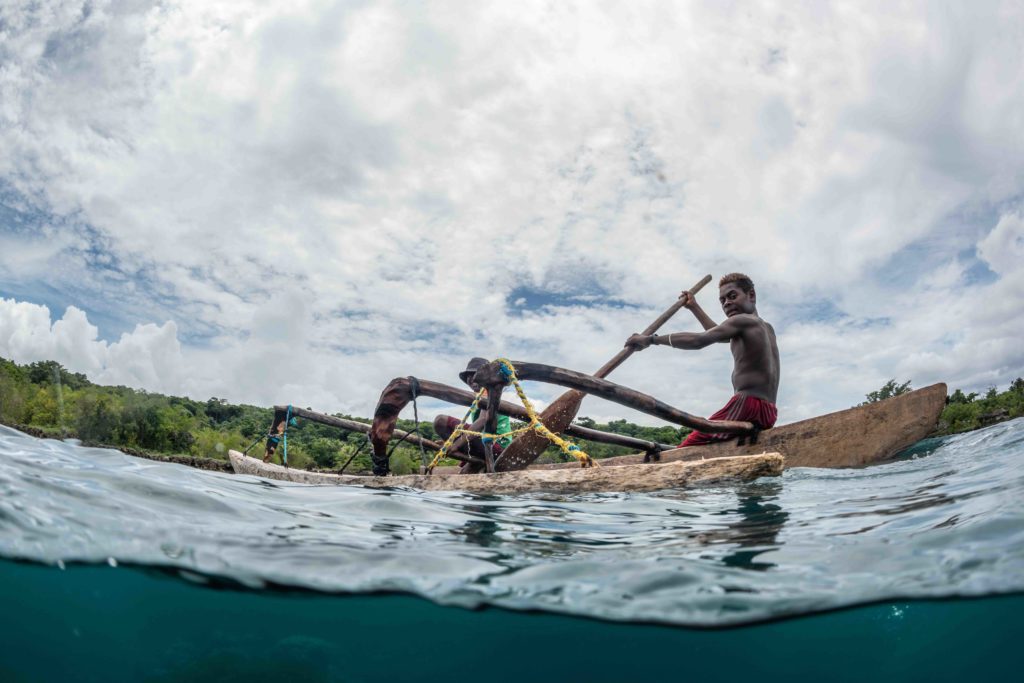 Tourists mostly come to Tanna for a Mt Yasur experience, but there's much more to the island. Its untouched coastline is home to some of the South Pacific's best preserved coral gardens, while visitors can also see underwater caves just off-shore. You can take a mask and snorkel out from anywhere you stay on the coast and explore this underwater world. Diving is only available through White Grass Ocean Resort.
There are also plenty of hiking opportunities – through deep jungle home to waterfalls where few have gone before you. Tanna's a big island – it's over 500 square kilometres in size – and with barely a hundred tourists on the island at any one time, the chances of anyone ruining your privacy is miniscule.
These days Tanna's home to some of Vanuatu's best, most authenic resorts – but the beauty of Tanna is that no matter how modern your accommodation is, there's always the feeling as if you've slipped back hundreds of years in time.
The locally run bungalows offer a truly welcoming, humbling experience. I doubt there's anywhere more unaffected by modernity in the entire Pacific. At night all I hear is the crash of waves on the reef and the sounds of local tribes singing: screaming for Prince Philip or John Frum to return.
For more, check out www.vanuatu.travel