Play
The Samoan Long Snooze
Craig Tansley discovers Samoa is one of the South Pacific's most peaceful,
traditional and sleepy destinations…
June 19, 2019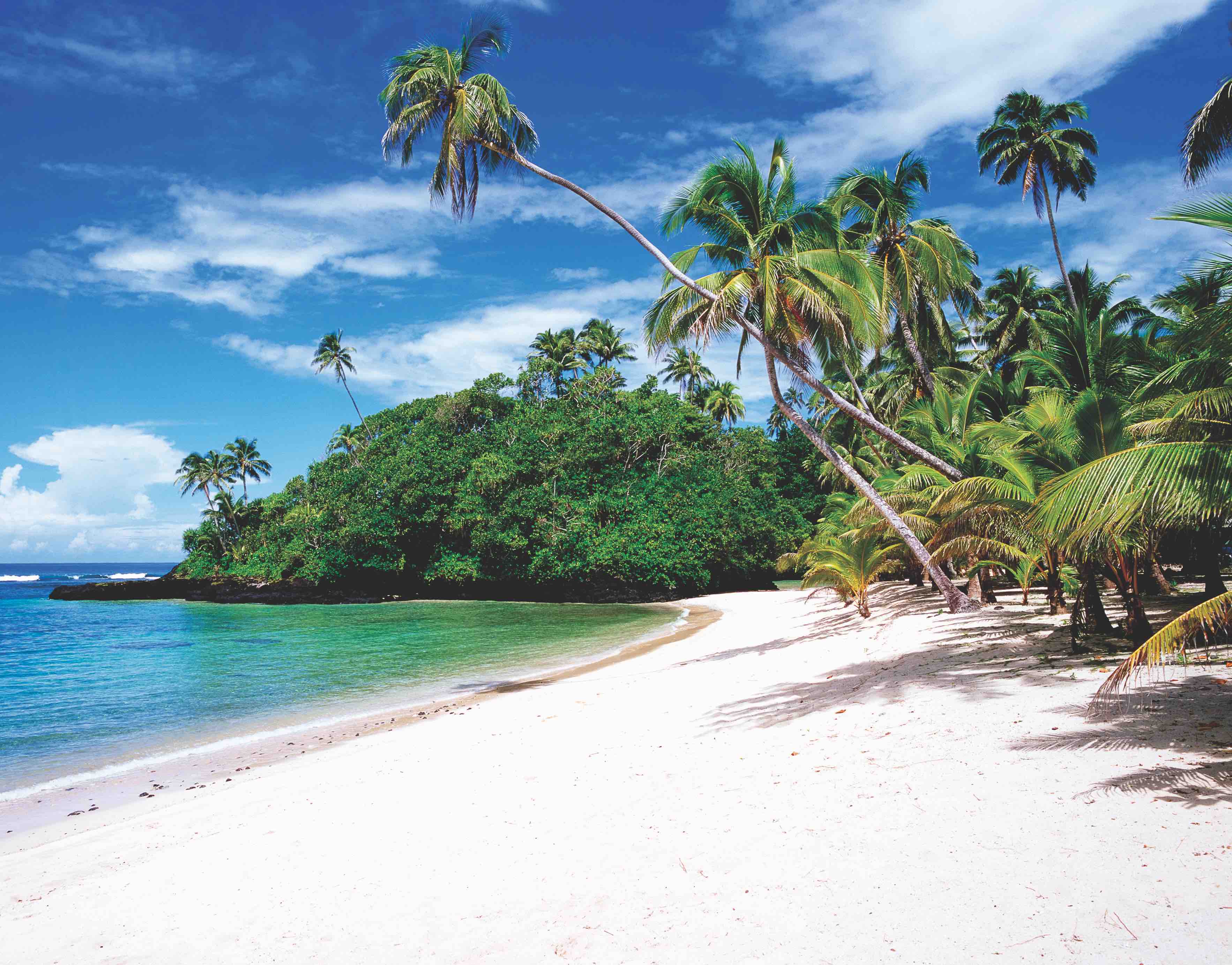 Pacific Island Living
June 19, 2019
In 1889 one of history's most esteemed writers, Robert Louis Stevenson, packed up his life to sail the world in his yacht, Equator. Hampered by a lifetime of poor health, he departed his native Scotland in search of the ultimate south seas paradise; somewhere he hoped his decrepit lungs might heal themselves with salty Pacific air. He sailed across the planet, stopping in Australia and New Zealand, then tacked onwards to Polynesia. The Tahitian islands inspired him; but it was Samoa that stole his heart: "Here he lies, Where he longs to be, Home is the sailor, Home from the sea". He ditched his yacht, built a home for his wife and children (even his mum) in the hills behind the sleepy capital, Apia, and he's still there today: his last resting place sits high on a hill overlooking his beloved South Pacific, above his homestead, Vailima.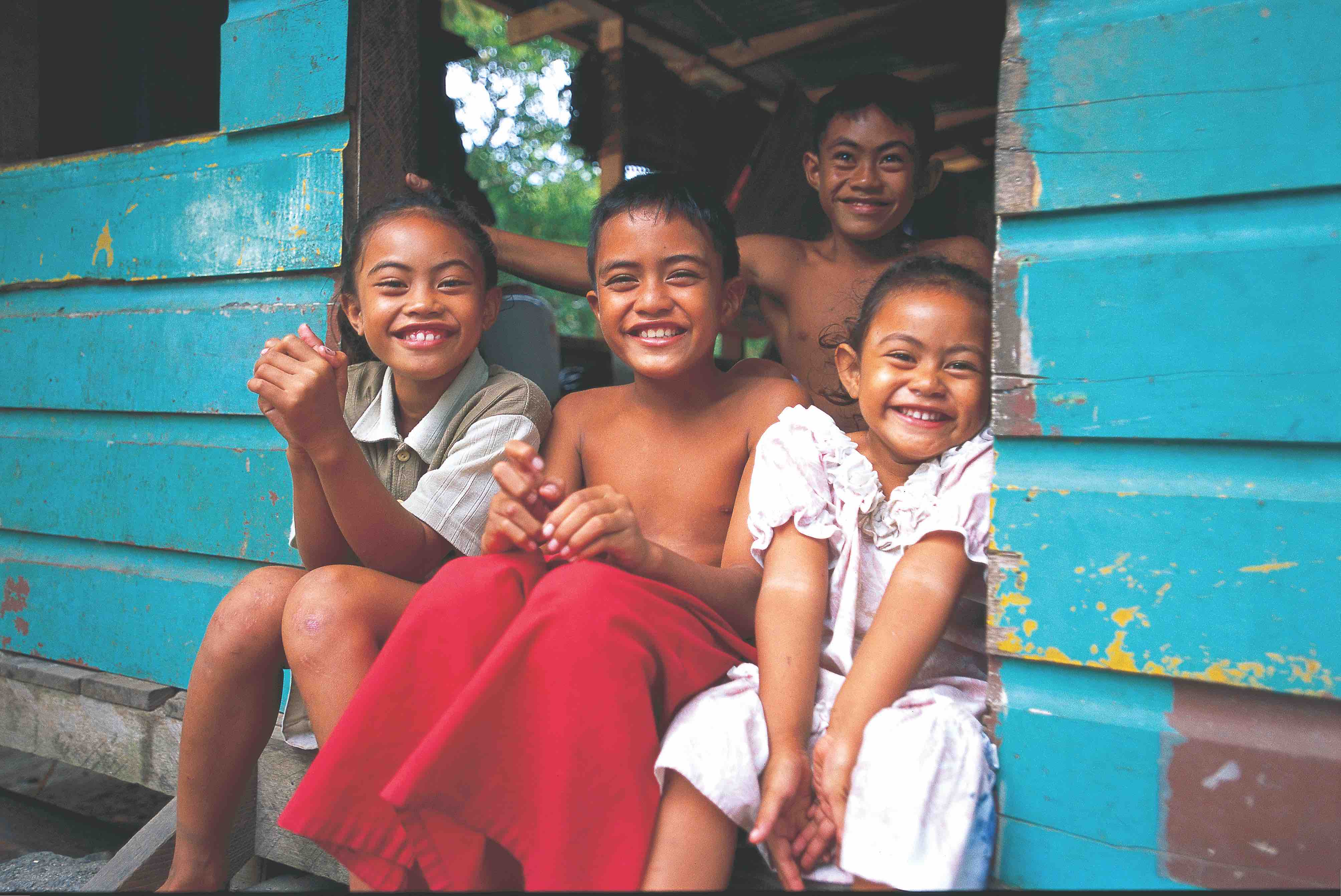 I'm on my second visit to Samoa in two years and I can see already where Stevenson was coming from. It's been 130 years since Robert Louis stopped in his tracks here, but in reality, not all that much has changed. Paramount chiefs still rule the islands (though there is a police force) and locals still live a simple, blessed life, with extended families in villages of open-walled huts (called fales) spread thinly across islands where sleep is number one (and two, and three, and four) priority.
I grew up in Polynesia but I've never seen Polynesia stripped back so bare; in many ways, it's as if the 21st century, or the 20th century for that matter, never quite happened here. That's not to imply Samoa is backward, far from it; these days it's home to some of the South Pacific's prettiest retreats – five-star places amongst them – built beside perfect white beaches and blue seas.
No, it's just that Samoa feels lost in time, there's none of the scar of modern life you see in most places across the planet; there's no pollution and certainly no rubbish – you'd have to go far to see a cleaner country (Polynesians have a penchant for cleanliness that crosses right into obsessive/compulsive territory; they mow and whipper-snip with frightening determination and families regularly gather for backyard burn-offs).
There are two main islands in Samoa. While Upolu is the busiest, its entire southern coast still feels unchartered, with bays and lagoons where forest grows right to the water. There's barely ever another tourist in sight. There are waterfalls to discover – Samoa is blessed with some of the South Pacific's best waterfalls – from 80 metre-high cascading falls to gentle, family-friendly swimming holes. Try a 'waterfall crawl' on Upola's south coast taking in Papapapai-Tai, Togitogipa, Sopoaga and Fuipisia Falls. Though it's on Savai'i – Samoa's bigger, less populated island – that you'll find the best of them all, Afu Aau.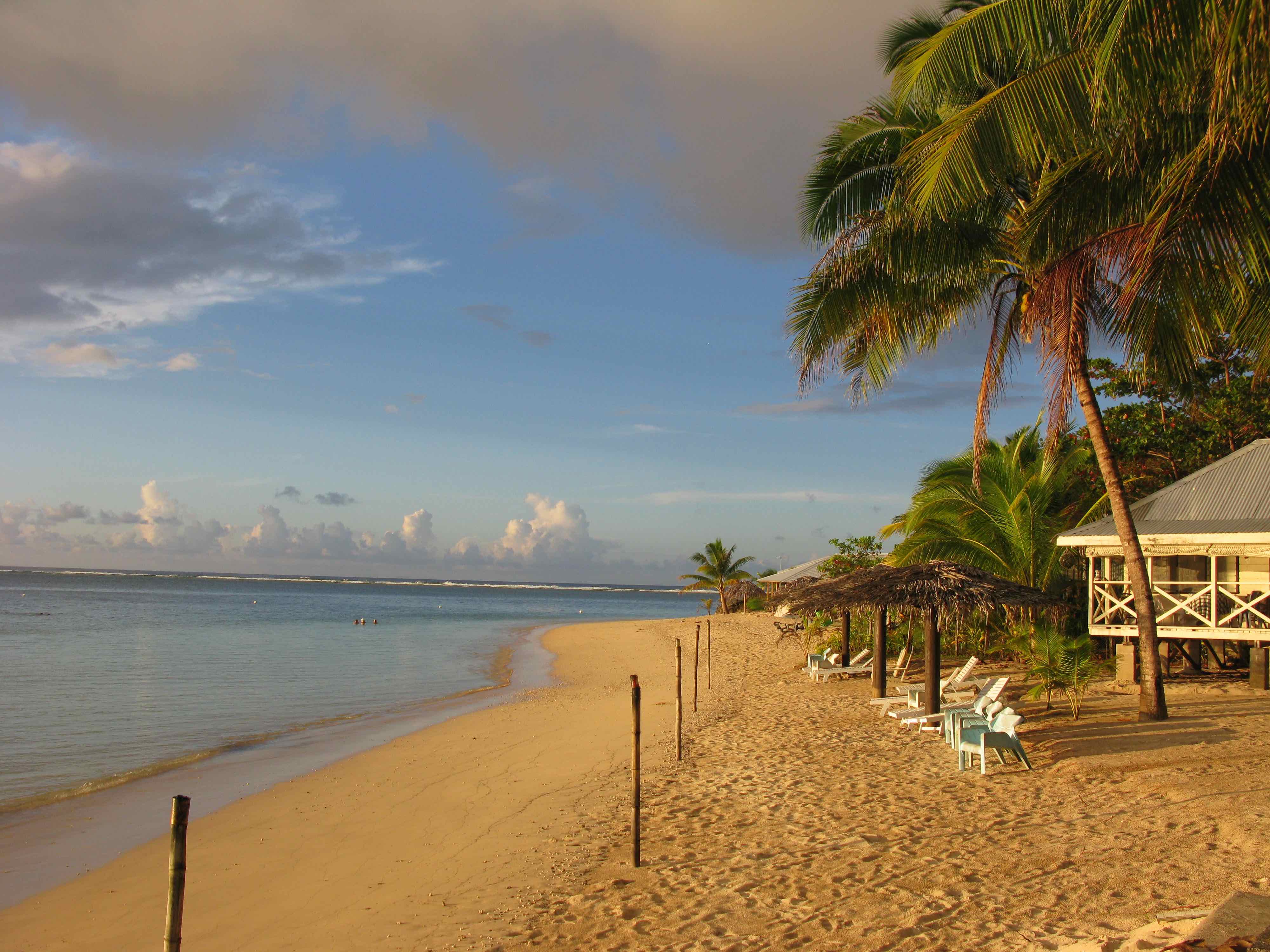 It's Savai'i that epitomises the sleepy south seas paradise Hollywood always tries to bring to the screen. Houses back on to an idyllic lagoon and paw-paw, mango, breadfruit and guavas grow ridicuously quickly (you can just about see it happen before your eyes) in the fertile volcanic soils of locals' front-yards.
Savai'i could be perhaps the Pacific's safest, simplest and prettiest holiday destination. There's only a couple of higher-end accommodation options, but they sit on a stunning lagoon and, as one of the most traditional islands in Polynesia, Savai'i presents some of the South Pacific's best – and cheapest – natural tourist attractions, tended by traditional land-owners (pay around AU$5 to see them). Savai'i seems to have more pigs, goats, horses and dogs than cars – there's just one road that encircles the island with a rugged hinterland of extinct volcanoes no road could ever hope to traverse.
Should you be looking to go even more troppo, there's an island in Samoa perfect for Robinson Crusoe wannabes. While the tiny island of Manono (it accounts for just three square kilometres) may be just a 20 minute boat journey from Samoa's most populated island – Upola – it'll catapult you back at least a couple of hundred years in time. Encircled entirely by a narrow walking track where tiny birds flutter about my feet and villagers call out surprised greetings from their fales, children follow me about like I'm the Pied Piper.
Electricity only came to Manono in 2003, though cars have yet to make it across – and really, is there much point on an island without a single road? Truth be told, I'm not entirely sure why they bothered with electricity – past sunset the island slips into the kind of all-enveloping blackness some visitors might find frightening, but it's one where the stars shine like you haven't seen them shine before.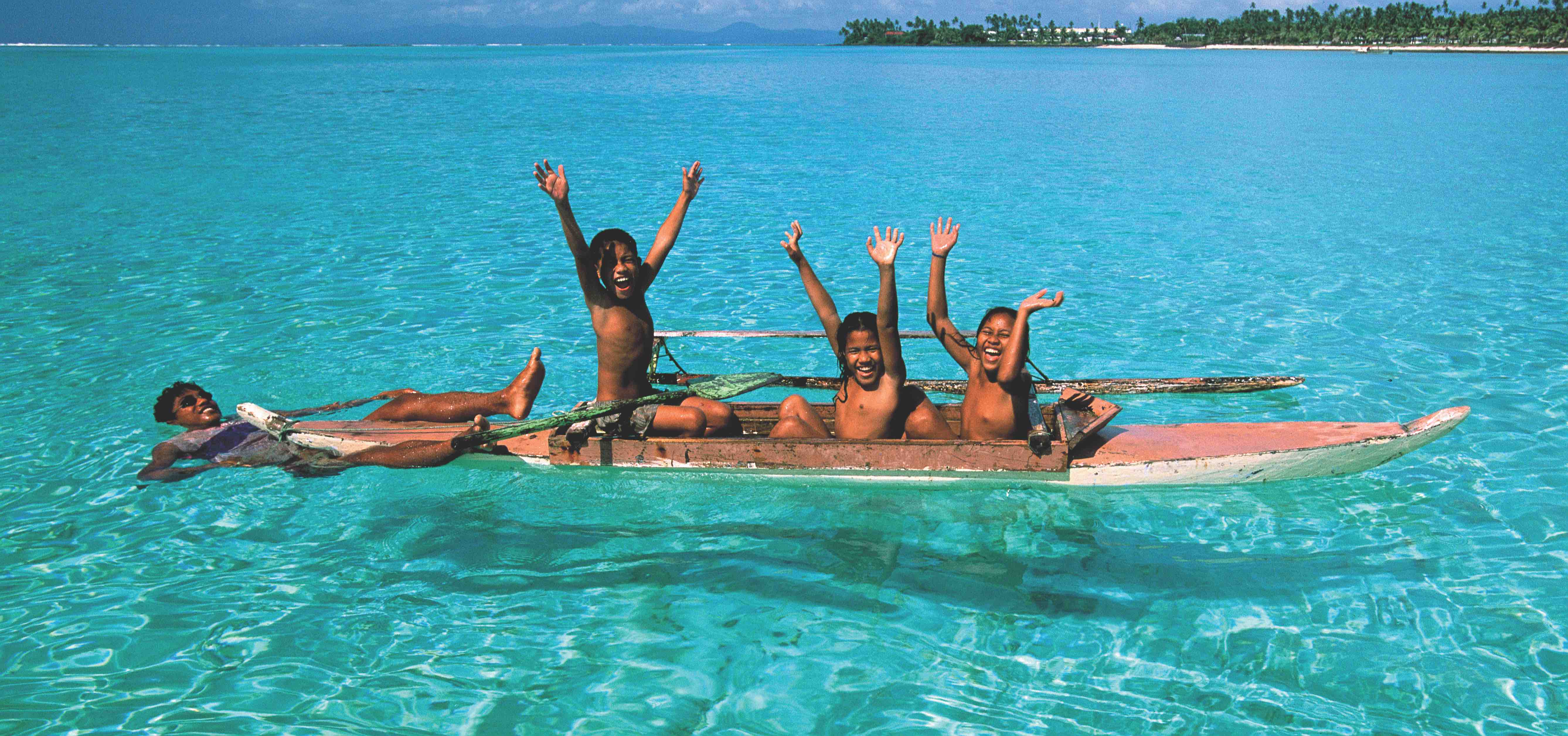 I love the simplicity of life on both Savai'i and Upolu (and especially on Manono). Most locals still live in villages existing within a framework of unique local laws presided over by chiefs in a system known as Fa'a Samoa (The Samoan Way). Visitors can gain an unrivalled insight into Polynesian culture in Samoa, taking part in traditional Sunday feasts. Food's so important to Samoans that the entire country shuts down each Sunday while the nation prepares its legendary weekly feast. As you'd imagine from all this eating, nothing moves fast around Samoa, especially the locals, but then this kind of landscape … and climate, was intended with relaxation in mind. The only things that move fast around here are falling coconuts – and visitors should beware.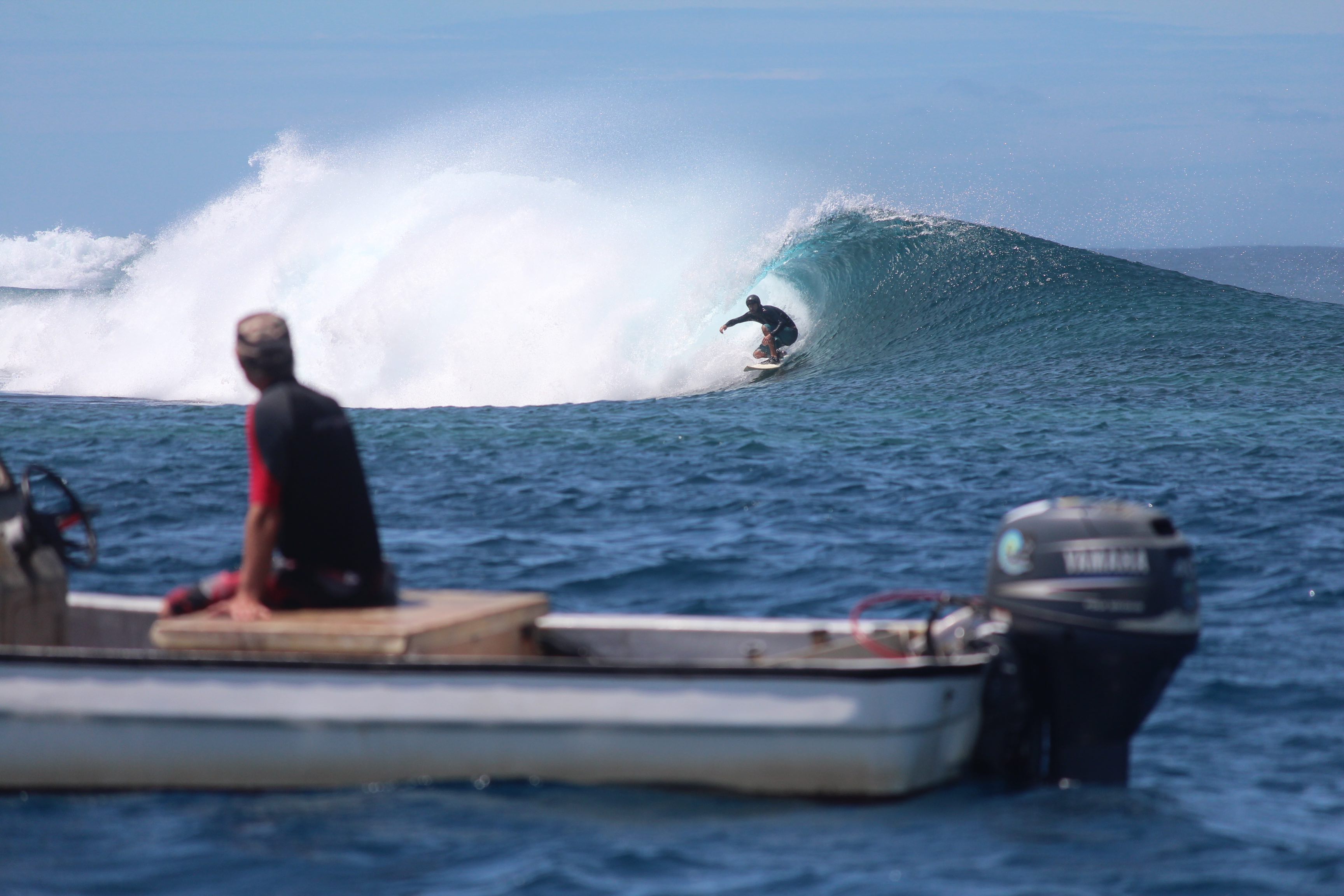 But there are energetic things here to try, from kayaking across blue lagoons to swimming with endangered turtles or taking bike rides that circumnavigate the islands or playing golf on a championship course or deep sea fishing aboard a charter boat, chancing your hand at nabbing a marlin. Savai'i's also one of the best places in the world to learn to dive because of the range of its beginner dive sites, the great visibility and a year-round water temperature between 26 and 29 degrees.
But lolling is a bona fide tourist attraction in Samoa. Many of my favourite moments in Samoa involve nothing but quiet, peaceful observation, lying prone in the warm water at the edge of a lagoon at night, watching stars shoot right across the entire width of the night sky. It's at these times I get a sense of how Robert Louis Stevenson must've felt stumbling upon his own private utopia after scouring the globe in a schooner searching for peace of mind.
More information: www.samoa.travel ∞