Dine
Vai Restaurant a Standout
The Sheraton Fiji Resort is renowned for its location and service. The addition of Vai guarantees 'an explosion of flavour'.
January 30, 2019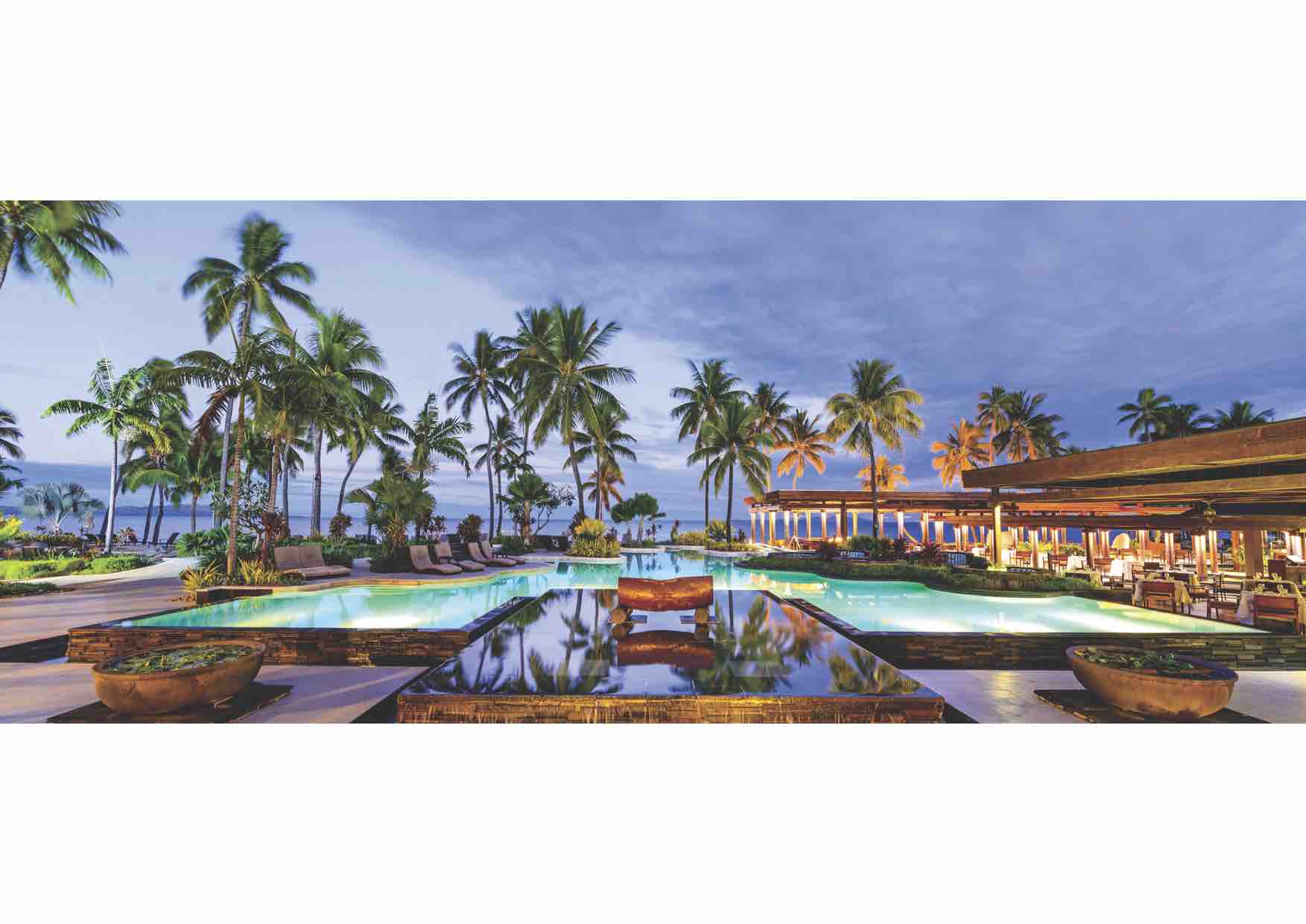 Rebecca Murphy
January 30, 2019
Denarau is Fiji's home to luxury hotels with the Sheraton Fiji Resort first among equals so it's no surprise that its new restaurant offering, Vai is a cracker.
Situated on the beach with 180-degree ocean views and stunning sunsets, Vai captures the heart and soul of Fiji. 'Vai' meaning ray fish or stingray in local dialect, brings to the Pacific an explosion of Mediterranean flavour. Chef Camilo Vanazzi originally from Brazil delivers his favourite recipes to Fiji.
Camilo has travelled through France, Spain and Italy gathering a wealth of knowledge in culinary expertise. Before arriving in Fiji, he worked in several two and three Michelin star restaurants including La Cote Saint Jacques at Bourgogne in France.
Camilo is a lover of nature and everything that it provides. From its fresh and tasty food to moments of quiet contemplation such as surfing and yoga.
"My father used to cook at home and from an early age I helped him cut and prepare our dinners. It was from this moment that I wished to prepare for them day by day and make it my lifestyle."
The Vai experience begins with an adults only ocean side breakfast which flows seamlessly through to a Mediterranean inspired lunch menu, with subtle salads, fresh seafood and handmade pasta. Dinner tops out with an extensive selection of freshly caught lobsters, mud crab and slipper bugs cooked to perfection.