Pacific Islands
Fun Ways to Holiday Fitness
When people think of holidaying in the Pacific Islands they think of relaxing, unwinding and switching off from the outside world. What if we told you that awaiting you was everything you had read about and a whole lot more. The Pacific is the new destination for adrenalin and a world of fun packed days …
Continue reading "Fun Ways to Holiday Fitness"
September 2, 2019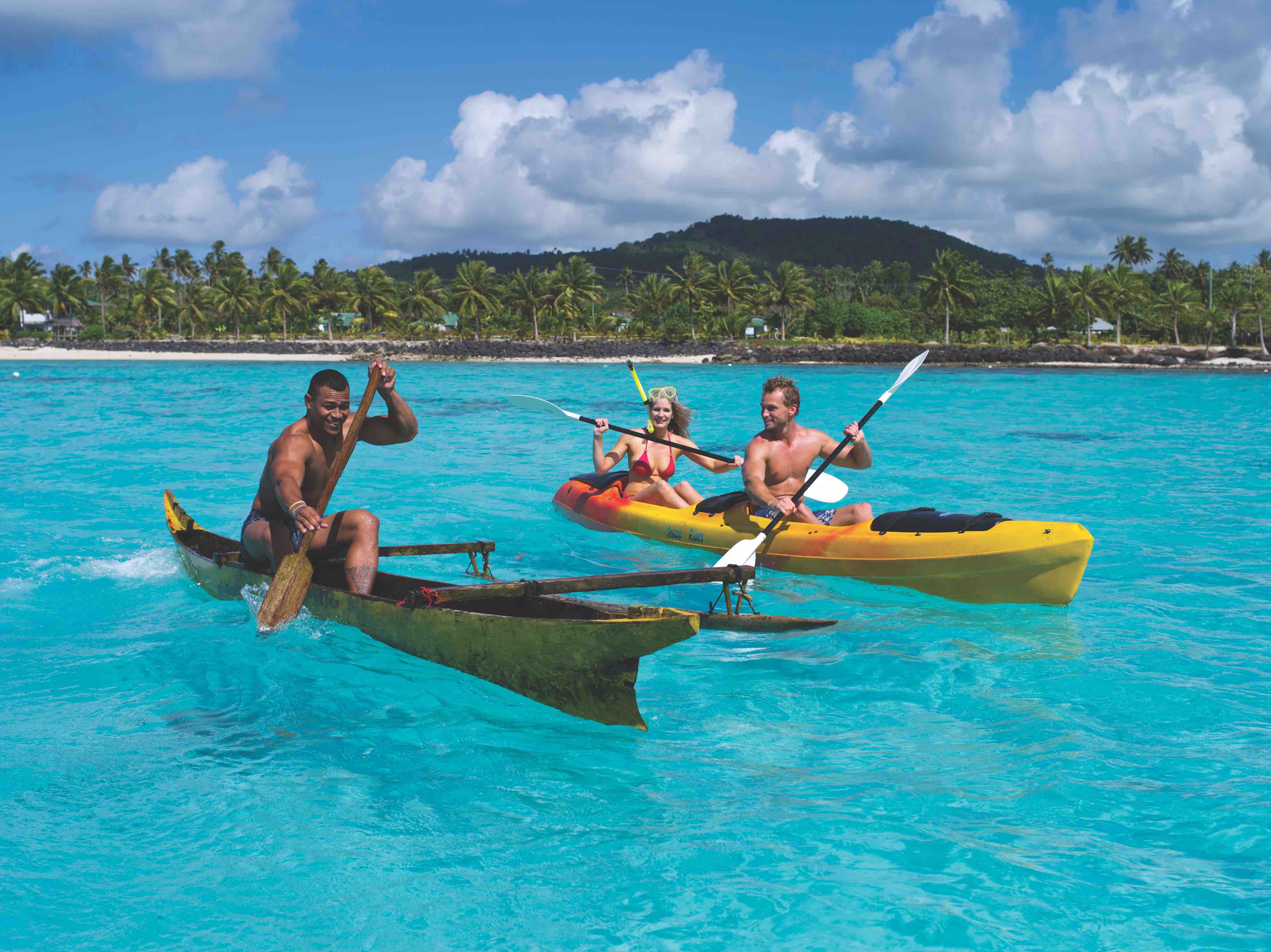 Rebecca Murphy
September 2, 2019
When people think of holidaying in the Pacific Islands they think of relaxing, unwinding and switching off from the outside world. What if we told you that awaiting you was everything you had read about and a whole lot more. The Pacific is the new destination for adrenalin and a world of fun packed days and adventure.
Bulalicious is an activewear company specialising in female surf, swim and gym wear based in the Fijian Islands and with our first hand experience of everything active we have a go-to guide on the activities and experiences that will allow you to keep that amazing beach body you've worked so hard to achieve over the last few months and still allow you to finish your holiday feeling rejuvenated and relaxed once you return home.
Unwinding doesn't have to mean lying on a beach and sipping cocktails all day long, although we would advise taking a stroll and feeling that golden sand beneath your toes as this will definitely be something that you are going to want to experience. Escaping from the mundane 9-5 routine is exactly what you need and our team have the guide that promises to get your blood pumping and your heart racing and bring that fun and active element into your holiday.
Throw on your snorkel and flippers and explore the real joys of island life. Being surrounded by water means that there are an abundance of water sports for you to enjoy and activities such as a jet ski experience will ensure you experience nothing but sun, sea and sand for as far as the eye can see. Tick this off your bucket list and create your own waves as you tour the crystal waters of the South Pacific Ocean.
Or why not try kayaking? This is a full body work out and from the minute you step into your kayak you will feel yourself engaging your core muscles, legs and hip flexors in order to balance your weight in the kayak. In order to move around you will use a paddle which requires the use of your upper back, shoulders and arms and is a great way to sculpt and tone that upper body whilst working against the resistance of the water.
Kayaking is a great activity if you are a novice or a professional – after 30 minutes you will ask yourself "why haven't I done this sooner?"
• It's a great way to get around the islands and observe the magnificent coral which is situated beneath your boat and if you're lucky you may have the pleasure to meet a passing sea turtle. 
• Kayaking is a great way of reducing stress as you can go at your own leisurely pace or challenge your friends to a relay around the sandbanks and it is a great activity to take part in that doesn't require heavy music or gym equipment to get you motivated. It's just you, your kayak and the open water, which means you are getting to be one with nature and thinking of anything but work or real life. Be sure to apply plenty of sunscreen, as much as vitamin D is good for us, our body only requires it in small bursts and this will ensure your skin keeps that youthful glow or throw on a rashie for that extra bit of protection.
If swimming is your go to activity then what better way to experience the islands than in the underwater world where the real beauty lies. Grab a snorkel, mask and flippers and free dive amongst the different species of corals and watch nature take its course. See if you can spot some of our favourite blue starfish, they are a definite snap if you have an underwater camera, but remember to only take home memories and do not touch or kick the coral or fish, as many are endemic to the region and we want to keep the islands just as beautiful as you found them.
Probably the most obvious way to keep fit in the tropics is simply by swimming which as we know is a terrific way to exercise many muscles in the gentle buoyancy of either the pool or a lagoon.
While in the water it may seem odd, but we often forget to hydrate as we often feel cool from being surrounded by so much water. The saltiness of the sea water and the sun will quickly dehydrate you so be sure to carry a bottle of water around with you and in the hot seasons we recommend at least two to three litres per day.
Enjoy your new holiday fitness regime and don't forget the sunset cocktails!
www.bulalicious.com (Free shipping worldwide)