Play
Samoa's Underwater World
Noted for spectacular scenery from dense jungle to volcanoes and lava flows, Samoa's real delights, according to Deborah Dickson-Smith are to be found under the water where a world teeming with fish and coral wonders awaits snorkellers and scuba divers alike. The image of Samoa conjured up by many would be the rugged beauty on …
Continue reading "Samoa's Underwater World"
December 6, 2016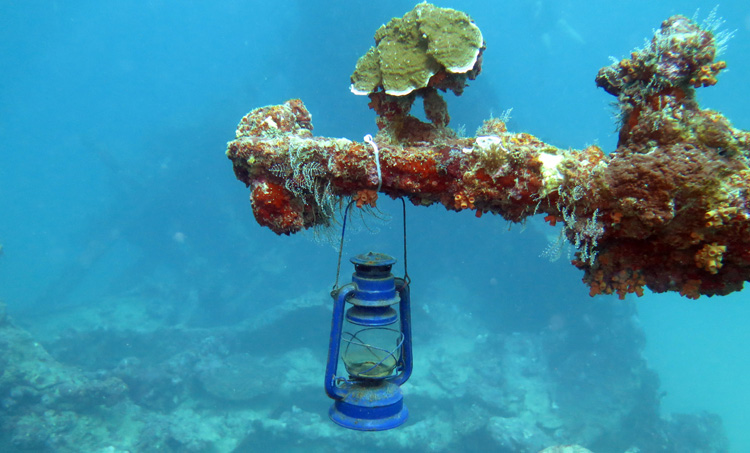 Pacific Island Living
December 6, 2016
Noted for spectacular scenery from dense jungle to volcanoes and lava flows, Samoa's real delights, according to Deborah Dickson-Smith are to be found under the water where a world teeming with fish and coral wonders awaits snorkellers and scuba divers alike.
The image of Samoa conjured up by many would be the rugged beauty on display in the Survivor Australia series: dense jungle on steep-sided volcanoes, lava caves and dense black lava rock flows down to a rocky coastline. Add in a few towering waterfalls and its famous deep blue sinkholes and that just about sums it all up.
But for those of us who like exploring the world underwater, Samoa's beautiful landscape doesn't end at the water's edge. Unless you pop a mask on and stick your head below the surface of the water, even just a few inches, often you're missing some of the best scenery a place has to offer.
All three main islands of Samoa: Upolo, Savai'i – the 'Big Island' and American Samoa's Tutuila are volcanic in origin and surrounded by fringing coral reefs, which are easily accessible. Add to this a climate which naturally lends itself to snorkelling and diving – where better to be when it's hot and humid than in the ocean?
Plunge into the sea at any point around Samoa's islands, and you'll see a landscape teeming with colourful reef fish, everything from little blue damsels, black and white 'humbugs'  to multi-coloured striped surgeonfish. There are also plenty of anemones so you'll likely see many types of anemone fish (aka Nemo and his extended family).
Looking down to the sandy sea floor and you might see a blue spotted ray hiding, and looking up you might be lucky enough to see a few eagle rays fly overhead. Often in the staghorn coral thickets you might come across a turtle resting quietly or foraging for sponges among the corals. As long as you approach slowly and without sudden movement you can often get close enough just to sit quietly next to them and observe these ancient creatures for five or 10 minutes at a time.
Where to take the plunge
There are two dive centres in (Western) Samoa, and each runs boat trips according to the requirements of their guests, and the conditions on water, so there's no fixed schedule. Both are very safety conscious and family-friendly, so call them in advance about the kind of snorkelling or diving you would like to do it will all be arranged.
Both offer training too, and what is possibly the best way to try scuba if you haven't before is with a Discover Scuba Diving ('DSD') dive – especially in warm tropical water. A Discover Scuba session includes about an hour's familiarisation with the basic concepts and equipment, followed by a guided dive in a sheltered, shallow spot. This really is the best way to start your diving journey, in the warm clear waters of the ocean, the actual marine environment with all its inhabitants, rather than some boring swimming pool.
Diving Savai'i
Dive Savai'i have one boat and run trips every day (except Sunday), usually with a combination of divers and snorkellers, to their local reefs and wreck. The boat is covered, spacious, very comfortable and family-friendly. On a recent day out, we were joined on the boat by a couple with 6-month old baby. The Samoan crew even fashioned a hammock and took turns minding the baby while mum and dad went diving.
Diving Apia
Apia's Aquasamoa has two boats permanently moored at the marina, and a dive shop close by, recently relocated from near the airport to the capital. Now closer to the action, they've been exploring the many reefs around Apia for new dive sites. Regular sites include Sydney's Wall, a place where snorkellers and new divers can safely explore an underwater reef for the first time.
More experienced divers have the opportunity to 'discover' new dive sites on an 'Explorer' dive. You get to boldly go where no one has dived before and if it turns out to be a site that merits a name you get to name it. Which is why one of their recently discovered dive sites is called Wilco's Wardrobe, a site with a swim through reminiscent of the passageway in Narnia's wardrobe discovered by Dean "Wilco" Wilkinson.
There are regular guided Sunday snorkels too and any afternoon where you have a gap between exiting your hotel room and heading off to the airport for a late evening flight can be filled by an afternoon snorkel, followed by a warm shower, while Aquasamoa look after your luggage.
Diving American Samoa
The diving in American Samoa is a little different from (Western) Samoa due to the terrain. The fringing reef is so shallow that at low tide you could walk on it and there are no dedicated dive boats. There is still plenty of diving though, with one of the favourite shore dives being on the reef edge right in front of Tisa's Bar and Restaurant, a 10-minute drive from town. They'll also show you where to hire gear if you haven't brought your own.
One thing American Samoa is BIG on, is its marine reserves, with a number of small reserves around the bays and islands of Tutuila, and larger reserves offshore. They also boast the biggest coral formation in the world: Big Momma which is over 7m high and 8m in diameter.
The marine reserves in the sheltered bays close to Pago Pago offer possibly the best snorkelling in the South Pacific, but you'll need a charter boat to get to the offshore marine parks. The best way to find out more about both is to head to the Ocean Center in down town Pago Pago where they have displays, maps and brochures on the best spots and all the amazing corals and creatures you are likely to see.
If you'd rather have a guided introduction to what American Samoa has to offer below the water line, pop into South Pacific Watersports where you can hire a Stand Up Paddle and a mask and snorkel. With the owner Michael as your guide, simply paddle up along the reef edge inside the harbour and then pop on mask and snorkel, and drift back with your head in the water watching the reef and its inhabitants as you go slowly by.
Fact File
Call Tina or Olaf at Dive Savai'i in Fagamalo www.divesavaii.com +685 7764900
Call Ted or Karin at Aquasamoa in Apia www.aquasamoa.com +685 77 74744
Ocean Center in Fagatogo   www.americansamoa.noaa.gov/about/ocean-center   +684 633 6500 or Google 'American Samoa Ocean Center'
Michael at South Pacific Watersports in Pago Pago  www.southpacificwatersports.com   +684 256 6556