Solomon Islands
Sites Unseen in the Solomon Islands
Shannon Kozak marvels at the extraordinary dive sites found on a recent trip to the Solomons and Papua New Guinea, some of which had never been visited before, Captain Kevin Green captured these images whilst on board. the Solomons PNG Navigator.
September 3, 2019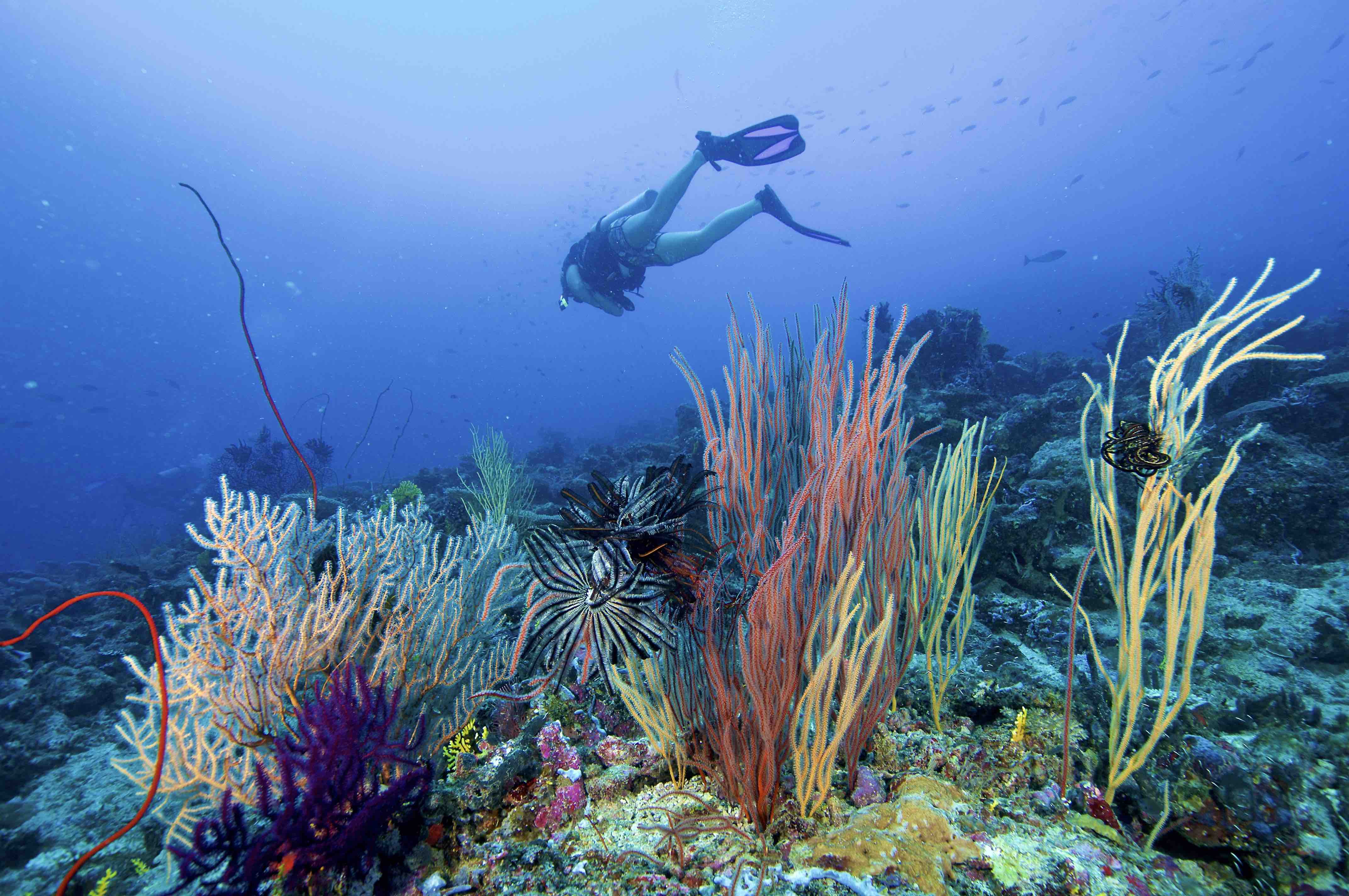 Rebecca Murphy
September 3, 2019
When I began dreaming about a dive trip to the South Pacific, I thought of images of calm clear waters, endless visibility and uninhabited desert islands. My recent trip onboard the Solomons PNG Master did not disappoint. We began our journey in a small village town in the Western Province of Solomon Islands, aptly nick named Magical Munda. We were met at the airport by the local dive staff who bundled up our luggage in a taxi and we walked down the hill to our home for the first three days at Agnes Gateway Hotel.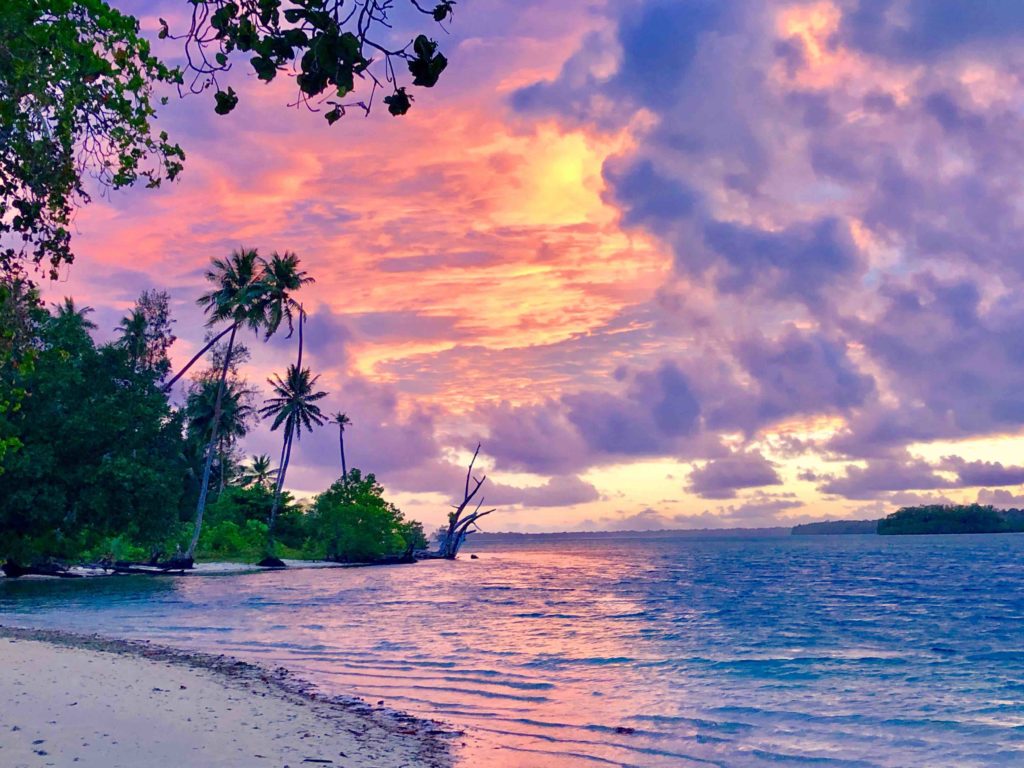 We dived with Dive Munda for the first three days and it was out of this world. I am not sure if my favourite site was Shark Point which had loads of sharks and a huge swarm of fighting titan triggerfish on display or maybe it was the Kashi Maru – an old WWII Japanese ship sunk in a tiny harbour with thousands of glassfish and some of the weirdest nudibranchs I have ever seen. We were also lucky enough to take a tour out to Skull Island – a tiny little island about 30 minutes away which is the home to about 40 or 50 skulls of local ancestors. Our guide Billy, told of stories of the mighty magic that exists on the island and of the fishing god, that he continues to visit prior to heading out to cast his luck and fish for food for his family. Our evenings were spent on the deck at the hotel enjoying a drink and the fabulous sunset every night.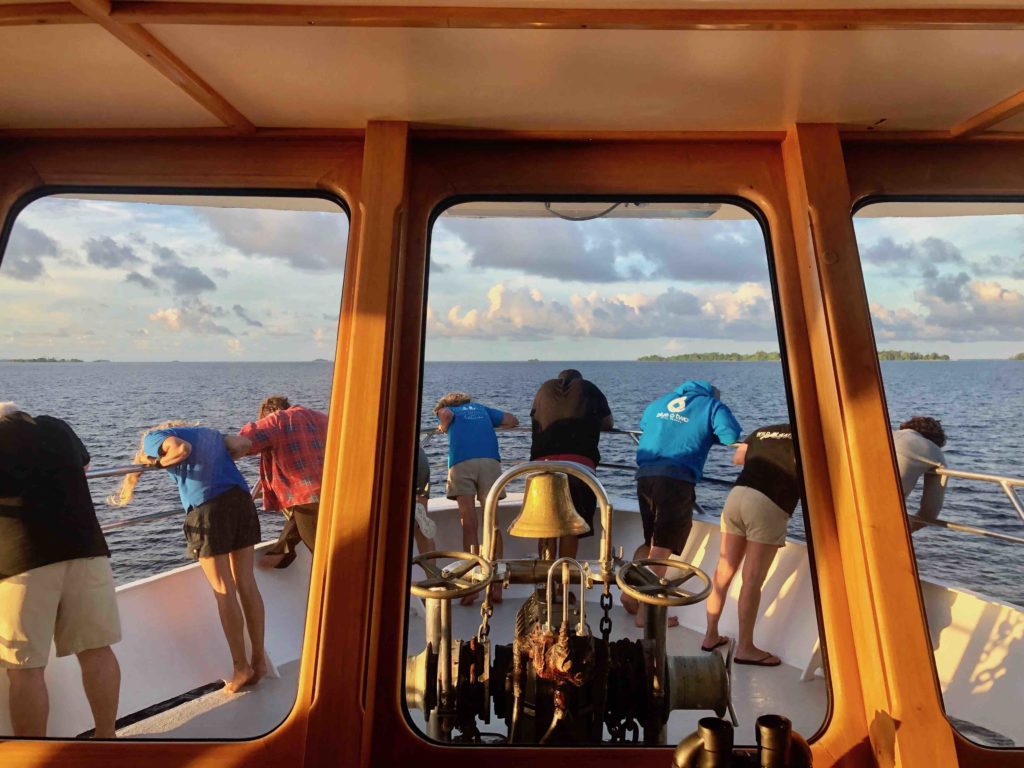 With such an awesome start to the trip, our expectations were high for the next portion of the journey – a trip from Munda, Solomon Islands up to Rabaul, Papua New Guinea on the Solomons PNG Navigator. We thought we were in a small remote village in Munda, but we really had no idea what remote was! As we cruised north, small villages dotted the islands but they became fewer and fewer until soon – there was no one. We were truly the only people for hundreds of kilometers. The highlight for me in the Solomons was a site called Sultan's Fans up in the Shortland Islands. These small islands have lots of tidal movement in the water which means high nutrients and big gorgeous coral life. Gorgonian fans the size of small cars dotted the walls and reef fish galore darted up and down the wall. We only spent two days diving this area, but I could have easily done a 10-day trip just here.
Halfway through the trip, we crossed the border into Papua New Guinea and again, we took an even bigger step back in time. According to our guides, there has never been a commercial dive operator in this area of PNG. So most of the sites we were diving were truly exploratory – we were the first people ever to dive in most of these locations. With exploratory diving, there is always a risk that the diving might not deliver and for sure, we had a couple of dives that were good but not amazing. But, on the other hand, we got to explore some sites that were extraordinary in particular, the Carteret Islands 90km east of Bougainville.
This atoll has less than 1000 local inhabitants and our arrival was cause for celebration. The chief told us it had been almost five years since they had had any outside visitors to the island. We had brought some school supplies with us and they were warmly received by the local villagers as was our gift of used reading glasses and fishing lures. Sadly, this low level island is at risk due to climate change and relocation of the villagers has already commenced. The Carteret population has been identified as the world's first environmental refugees.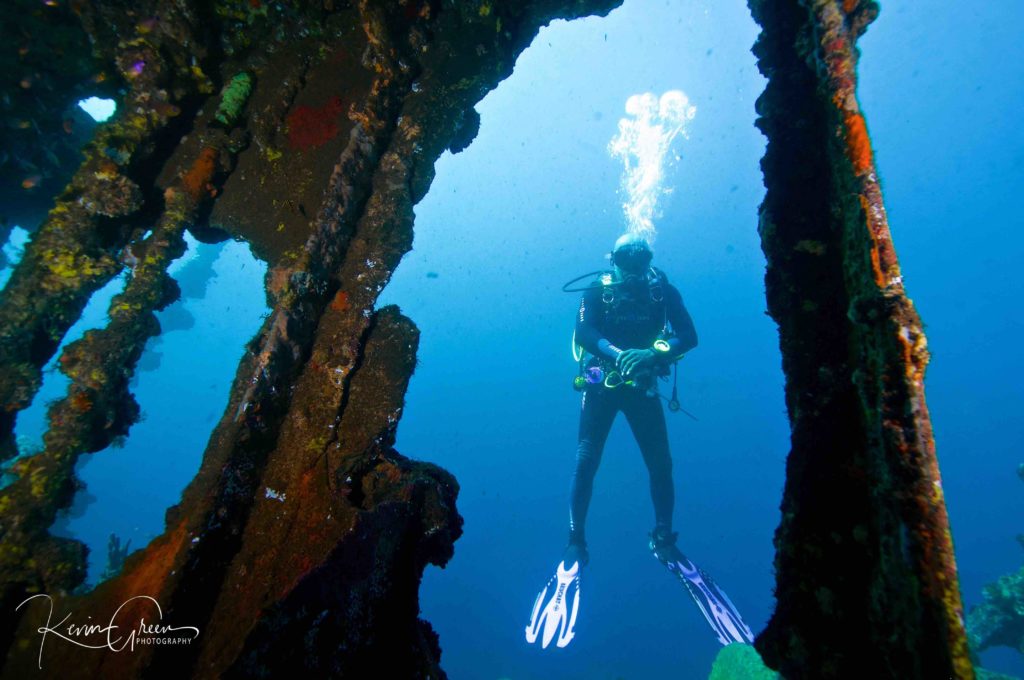 The diving here was beyond anything I had imagined … sharky clear waters with big schools of trevally and unicorn fish, huge wide angle vistas and on the wall, the tiniest macro life everywhere you looked. This area was really a photographer's dream. Originally, I had selected this trip because of the destination but I was thrilled to be able to sign on to a photography-focused trip guided by the amazing Gerald Rambert. When I came on board I thought I was a pretty good photographer but with his guidance and coaching, I was able to take my good photos and make something really extraordinary.
Gerald helped me with my wide angle shots, which I had only previously dabbled in, and I was able to play with the light and get some shots that I had never before achieved.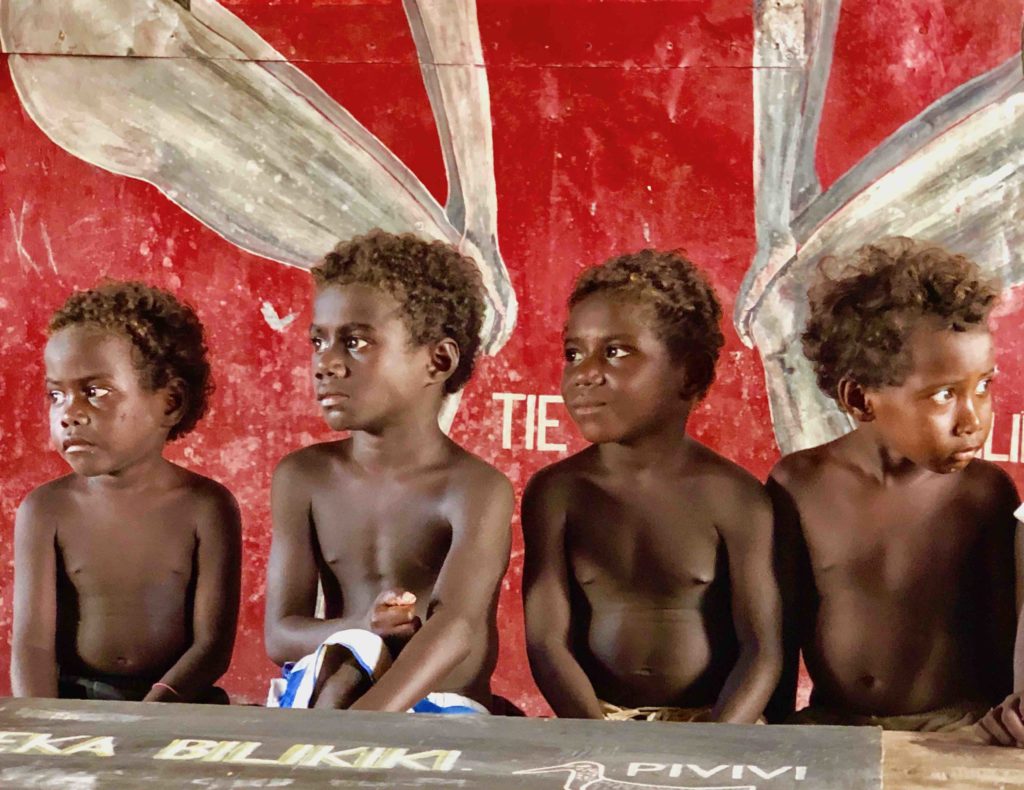 If you are looking for an adventure which combines remote diving, amazing culture, a top notch crew, great food and a comfortable dive boat, check out the Solomons PNG Master and Dive Munda.
I know I will be going back to explore more of the wonderful culture and diving on offer.